Film reviews round-up: Wonder Wheel, Sweet Country, Walk Like a Panther, Mom & Dad
Woody Allen's latest, an Aussie western, a British underdog flick, and Nicolas Cage goes crazy again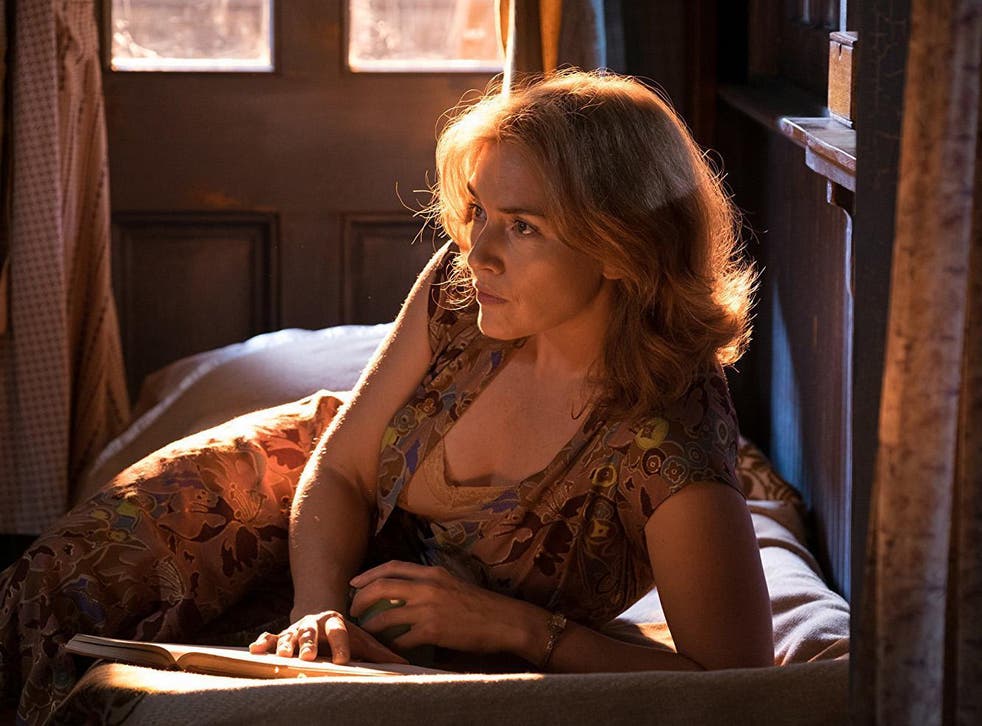 Wonder Wheel (12A)
★★★☆☆
Dir Woody Allen, 101 mins, starring: Kate Winslet, Jim Belushi, Juno Temple, Justin Timberlake
Wonder Wheel is Woody Allen's 49th feature as a director. The rumours are that his 50th, A Rainy Day In New York, may not even be released following the continuing sexual assault allegations against the director.
Five years ago, when Blue Jasmine (to which the new film bears some resemblance) was winning Oscars and grossing over $100m at the box office, everyone loved Woody. Now, the wheel has turned full circle. There is extreme suspicion about him.
Both his admirers and detractors will find rich pickings in the new film. This is an oedipal drama about shame, guilt and sexual betrayal. Allen throws in a few gags – but not very many.
Kate Winslet hasn't had anything like the credit she deserves for her performance here as Ginny, the middle-aged woman who ruined her life once by being unfaithful and is about to do it again, but can't help herself. Like her Mildred Pierce in Todd Haynes' 2011 mini-series, Ginny is a blue-collar tragic heroine.
In one moment here, we see her face as she makes a fateful telephone call. Winslet conveys brilliantly her character's conflicting emotions – her mix of lust, cunning, cruelty and vulnerability.
She is equally striking in a later scene in which she dresses up in pearls, evening gown and messily applied lipstick, coming on like a Coney Island Blanche DuBois, even as her world is collapsing around her.
Winslet's brilliance notwithstanding, other aspects of the film are creaky and eccentric. The casting is strange. Justin Timberlake doesn't seem right at all as Mickey Rubin, the lifeguard at Bay 7 on Coney Island beach with whom Ginny starts a summer affair.
Mickey is one of Allen's more absurd creations anyway, part David Hasselhoff-like hunk, part Clifford Odets-like suffering intellectual. It would be a difficult part for any actor to pull off but Timberlake is disappointingly bland.
Mickey is an aspiring playwright. This allows Allen to use the conceit of having him narrate part of the story in voiceover – and sometimes even to speak direct to camera from on top of his lifeguard viewing platform.
Access unlimited streaming of movies and TV shows with Amazon Prime Video Sign up now for a 30-day free trial
Sign up
The action takes place over a summer in the early 1950s. One considerable pleasure that the film does offer is the gorgeous, orange-tinged cinematography from Vittorio Storaro (the Italian master whose other credits include The Conformist, Apocalypse Now and The Last Emperor).
He makes the crowded beaches, streets and restaurants of Coney Island seem like a lost paradise. Storoaro also ensures that Winslet's overworked waitress looks as glamorous in close-up as any star from the golden days of Hollywood.
Depending on which light you see it in, Ginny's love affair with Mickey is either a blissful romance or a very furtive and dangerous liaison that is bound to end badly. They have sex under the boardwalk or spend illicit afternoons together in his apartment. (He may be a lifeguard but he can somehow afford to live in Greenwich Village.)
They also have secret trysts in the Chinese Garden in Staten Island which is always conveniently empty and which Storaro manages to make look as picturesque as the Forbidden City in The Last Emperor. The romance is likely to make viewers feel uneasy.
We realise that she is cheating on her loveable everyman husband, Humpty (an enjoyable turn from Jim Belushi). He's a fairground repairman who is devoted to her. Humpty likes baseball and fishing. She no longer even pretends to share his enthusiasms. As much a snob as Cate Blanchett's equally unhappy diva in Blue Jasmine, she despises him, cheats on him and even steals his savings.
Just in case we are in any danger of thinking that this might turn into a frolicsome beach comedy, Mickey drops his book in the sand. It turns out that when he should be keeping his eye out for drowning swimmers, he is spending his days reading Ernest Jones's Hamlet And Oedipus.
Although he portrays himself as the sensitive, cerebral type, he shares the director's taste for younger women. That's why, even in the throes off his torrid romance with Ginny, he immediately becomes very interested indeed in her stepdaughter, the naive but flirtatious Carolina (Juno Temple).
A wildly improbable sub-plot has Carolina on the run from her ex-husband, a big-time gangster who now wants her dead. She is trying to live incognito in Coney Island.
The 1950s New York portrayed here isn't remotely realistic. The local cinema is showing the James Stewart western Winchester 73 (1950), but, bizarrely, Flying Down To Rio (1933), the first Fred Astaire/Ginger Rogers musical, is also on release. It's as if Allen is not quite sure which period his own film is actually set in.
The director includes lots of jazz and crooning on the soundtrack (artists featured range from Chico Hamilton to Tony Bennett). The music is so pleasant in its easy-listening way that you can easily fail to notice just how dark the story is becoming.
What passes for light relief here are the scenes involving Ginny's truculent son, Richie (Jack Gore), a young arsonist who reacts to his unhappiness by setting fire to anything he can see.
Wonder Wheel hasn't done well at all in the US. Allen's reputation is under attack as never before. He's in his 80s and his critics are accusing him of sleaze, laziness and extreme moral turpitude. Take a step back, though, and you can't help but acknowledge that he remains one of the most significant American filmmakers of his era.
Even a minor work like this, made late in his career, has enough in it to fuel endless debate. Some actors may be distancing themselves from him but he gives them far richer roles than they are likely to find almost anywhere else.
Sweet Country (15)
★★★★☆
Dir Warwick Thornton, 113 mins, starring: Hamilton Morris, Ewen Leslie, Sam Neill, Bryan Brown
Warwick Thornton's Sweet Country is a film of immense power and pathos. This is an Aussie western about an Aboriginal man who has "shot a white fella". Sam Kelly (Hamilton Morris) has no chance of a fair hearing. The fact that the white man in question raped his wife and came at him unprovoked with a gun are immaterial in the eyes of the locals. They want him dead.
The setting may be the vast, empty expenses of Northern Territory in the late 1920s but the film feels as if it belongs to an earlier time. Thornton shot the film as well as directing and co-writing it. He has great flair for filming landscape.
"Where did you get your black stock from?" is the chilling question that preacher and farmer Fred Smith (Sam Neill) is asked early on by his new neighbour, Harry March (Ewen Leslie), a war veteran with a very mean streak. The "black stock" are the Aboriginal workers. March regards them as little better than animals.
Thornton throws in elements familiar from old Clint Eastwood movies. We have outlaws on the run with a posse and trackers in pursuit. Sam has the same laconic quality as one of Eastwood's anti-heroes.
The relentless Sergeant Fletcher (Bryan Brown), who is leading the hunt for Sam, is as vicious and unforgiving as Lee Van Cleef in a spaghetti western. We have scenes in saloons and imagery of townsfolk building their gallows high.
The director uses widescreen close-ups of faces as well as shots of deserts and mountains. Dialogue is terse and understated. Nobody speaks freely about their feelings.
At the same time, the film is providing telling and moving insights into the plight of indigenous Australians. The story here reflects in microcosm what is happening across the entire society. "What chance has this country got?" one character asks in despair late on, when the extent of the violent prejudice against the Aboriginal workers becomes apparent.
They're wrested away from their families as boys and end up in a purgatorial world, accepted neither by their own communities nor by those of the white farmers for whom they work.
Thornton combines the action elements and the social comment in a graceful and seamless way. We have no sense of being preached at but the director's indignation and bewilderment at the plight of men like Sam is always self-evident. Hamilton Morris plays Sam with dignity and wry fatalism.
The film is also helped by the presence of such dependable and battle-hardened old-timers as Sam Neill and Bryan Brown.​
Walk Like a Panther (12A)
★★☆☆☆
Dir Dan Cadan, 108 mins, starring: Stephen Graham, Dave Johns, Michael Socha, Julian Sands, Jason Flemyng, Stephen Tompkinson, Jill Halfpenny
Walk Like a Panther is another in the increasingly long list of films about likeable British underdogs, fighting back against the odds to save their communities. It has obvious echoes of Brassed Off, The Full Monty and Pride. The difference here is that the locals aren't trying to hold onto their jobs. It is their pub that is under threat. Instead of stripping or playing in brass bands, they resort to wrestling.
The film begins very engagingly with a montage of clips from ITV's World of Sport in the 1970s and 1980s. This was the Saturday afternoon show that made national heroes of figures like Big Daddy and Giant Haystacks who took part in the 4pm wrestling section of the programme (which was glorified pantomime as much as it was competitive sport).
World of Sport was cancelled in 1998. With its disappearance, the dreams here of Mark Bolton (Stephen Graham) of following his father, Trevor "Bulldog" Bolton (played by Dave Johns from I, Daniel Blake) into the ring are destroyed.
For reasons not fully explained, local brewery executive Paul Peterson (Stephen Tompkinson) is determined to make sure that The Half Nelson, the pub that Trevor now runs, is closed down.
It's easy to root for all the characters. The supporting cast is full of familiar faces from films and TV. The premise is enticing. There is an obvious curiosity value is seeing the much-travelled Julien Sands cast as a Yorkshire lollipop man living off the memory of his former glories as fighter "Sweet Cheeks Smith".
We even get a cameo from Lena Headey of Game of Thrones fame. The filmmakers squeeze all the comedy they can from scenes of hairy, middle-aged northerners in lycra and leotards, making fools of themselves in the ring. You can't help but be glad to see Dave Johns back on screen and it is refreshing too to have a big-screen British comedy set so far away from London.
The problem is that the film is never as funny as it needs to be. The exposition is extraordinarily laborious. The plot moves at the same grindingly slow pace as the old-timers in the ring. Poppy Wilson (Steve Furst) is the promoter from the old days who decides to revive the "Panthers", the once celebrated wrestling troupe.
He has seen how popular the wrestlers became online when they were filmed dishing out some Big Daddy-style punishment to the town's resident anti-social delinquent, Ricky Rickson (played in engagingly weasel-like fashion by Michael Socha).
When the wrestling starts in earnest, writer-director Dan Cadan spends an inordinate amount of time depicting it. We see bout after bout until we feel just as groggy as a fighter who has been corkscrewed, bodychecked or generally fossilised by one of the Panthers.
Mom & Dad (15)
★★★☆☆
Dir Brian Taylor, 86 mins, starring: Nicolas Cage, Selma Blair, Anne Winters, Lance Henriksen, Joseph D Reitman, Rachel Melvin
"Fact is, mum and dad want to kill us," teenagers Carly and Josh correctly surmise midway through Brian Taylor's lurid new horror-comedy. By then, Nic Cage (as the dad) is on the rampage with the power tools and Selma Blair (as the mum) has the lust for blood as well.
Taylor's premise is original but not especially well thought through. As a satire about tensions between the generations, the film doesn't stack up. In the early scenes, the parents get increasingly irritated by their headphone-wearing, smartphone-using kids whose response to any given question tends to be, "yeah, whatever".
Even so, Taylor fails to explain where the psychopathic hysteria which drives them to kill their own progeny comes from. The parents' behaviour is all the more confusing in that they won't harm anybody's else's children.
It is probably best not to look for the deeper meanings in the plot and to regard Mom & Dad as a new twist on an old-fashioned survival story.
As the struggling white-collar exec sick of the way his life has turned out, Cage gets to roll his eyes, wreak havoc with the drill and generally to do his best to out-trump Jack Nicholson in The Shining. Blair's transformation is even more startling given how friendly and demure she is in the early scenes, when her main preoccupation is flirting with her fitness instructor.
The kids in the basement look suitably terrified as their parents' behaviour grows more and more unhinged.
Register for free to continue reading
Registration is a free and easy way to support our truly independent journalism
By registering, you will also enjoy limited access to Premium articles, exclusive newsletters, commenting, and virtual events with our leading journalists
Already have an account? sign in
Register for free to continue reading
Registration is a free and easy way to support our truly independent journalism
By registering, you will also enjoy limited access to Premium articles, exclusive newsletters, commenting, and virtual events with our leading journalists
Already have an account? sign in
Join our new commenting forum
Join thought-provoking conversations, follow other Independent readers and see their replies