First Night: London 2012 short films, Edinburgh Film Festival
Directors' Olympic film relay struggles to get out of the blocks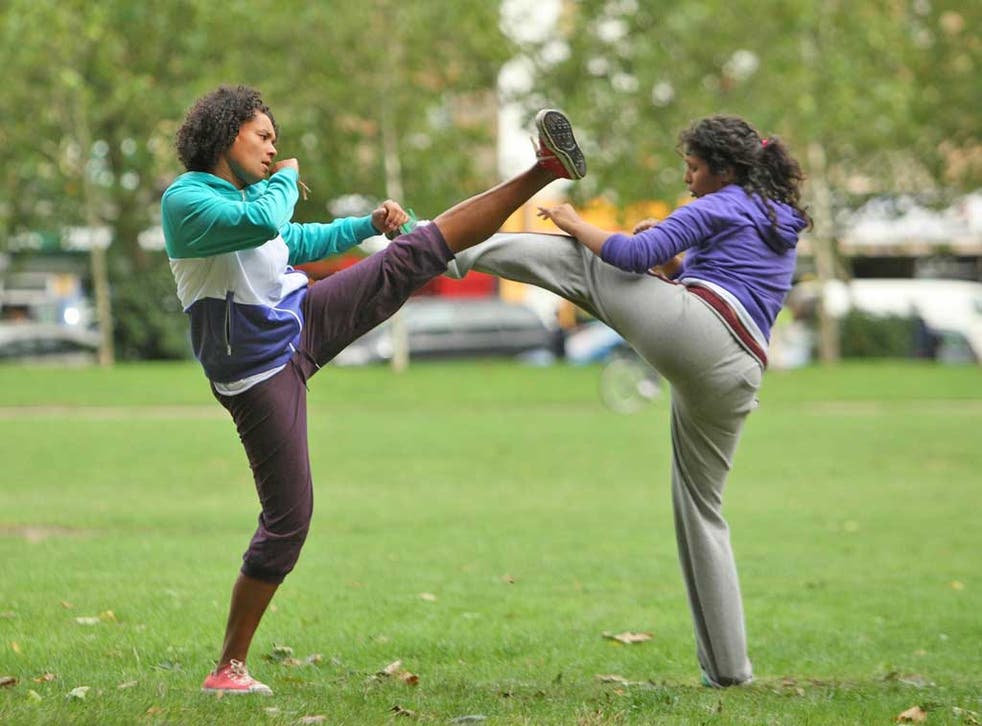 In commissioning a quartet of short films for London 2012, the BBC and Film4 probably hoped that each piece would act like one of a track relay team, wherein the four filmmakers make Olympic contributions to a cohesive and dynamic whole. But there are times during the collective 106 minutes of these films when the squad – Mike Leigh, Lynne Ramsay, Asif Kapadia and Streetdance 3D directors Max and Dania – flirts with dropping the baton. On this form, running together, they would struggle to scrape a bronze medal.
None of the films go down the Chariots of Fire route of celebrating sport. Indeed, the directors don't show any particular interest in athletes. Instead we have a collection that showcases some of the main genres (and stereotypes) of British film today, the urban youth drama, poetic mediation, working-class comedy and questioning documentary. Most of the works are in black-and-white, celebrating London rather than Olympic sports.
What If..., directed by Max (Gwia) and Dania (Pasquini), is an urban fantasy tale in which young Joe (George Sargeant) is being bullied by other youths. It's the sort of urban drama that Adulthood writer, director and star Noel Clarke has made his own in the past decade and so it's apt casting that he appears as a Morpheus figure who recounts Kipling's poem If as he takes Joe on an It's a Wonderful Life style voyage through the streets.
The Scottish director Lynne Ramsays The Swimmer doesn't have much in the way of plot. It stars a real-life swimmer, 19-year-old Tom Litten, who glides through a rural river to the soundscape of British music and voices from films. Its strength lies in the beautiful cinematography of Natasha Braier.
The Odyssey, a documentary by the Hackney-born filmmaker Asif Kapadia, describes the journey from the 2005 decision to award London the 2012 Olympic Games to the present day. As with his award-winning documentary Senna, it's made up of voiceovers relayed over archive news stories.
Mike Leigh is gunning for laughs with A Running Jump. It's full of cheeky stereotypical Londoners from cab drivers to Eddie Marsan's dodgy second-hand car seller. The broad comedy cleverly uses secondary characters to feature myriad sporting backdrops, but the longest film of the bunch, at 33 minutes, is also the least ambitious. Although he achieves sufficient laughs, Leigh is like a sports star who is happy just coasting along.
The London 2012 Festival films screen at cinemas across London at 6.30pm today, and will also be shown on the BBC and Channel 4.
Join our new commenting forum
Join thought-provoking conversations, follow other Independent readers and see their replies