Focus, film review: Swindling Will Smith doesn't quite play his cards right
(15) Glenn Ficarra, John Requa, 105 mins Starring: Will Smith, Margot Robbie, Rodrigo Santoro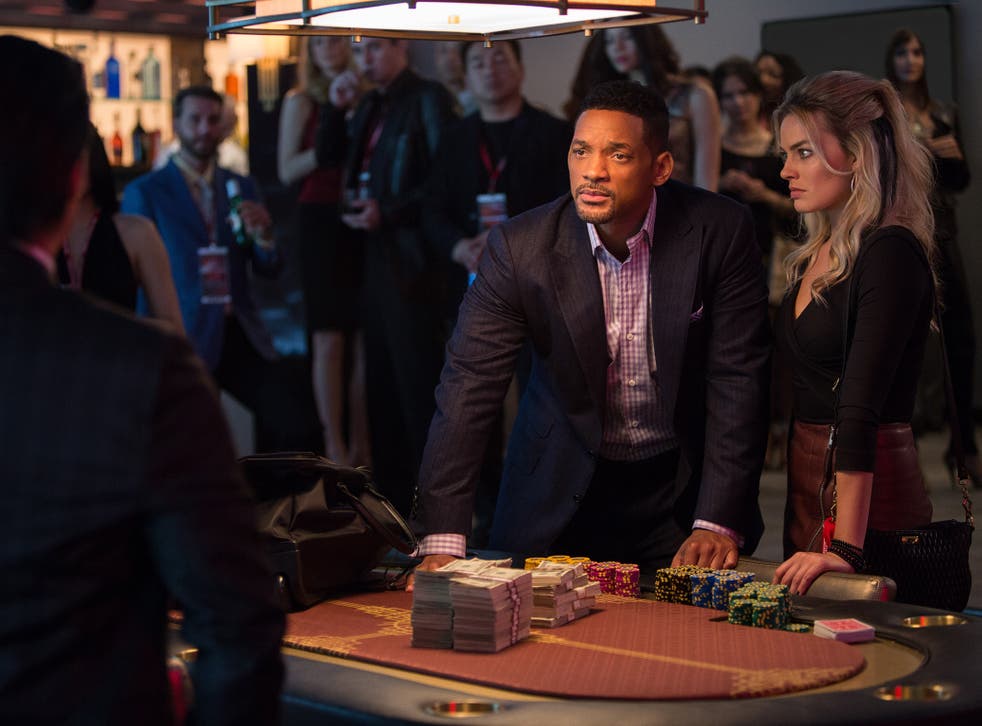 One of Will Smith's first and best films was as a con artist in the big-screen adaptation of John Guare's Six Degrees of Separation. In the romantic thriller Focus, Smith is again playing a hustler and shows his familiar charm and charisma. The film itself plays like an ersatz version of one of David Mamet's dramas in which everybody is cheating everybody else, but it suffers from a lack of plausibility.
The characters here are lowlife types, pickpockets and petty swindlers, and yet they live in a world of glossy, Four Seasons-style luxury. Smith plays a Cary Grant-like master-thief, poised and debonair. Margot Robbie (the former Neighbours actress last seen in The Wolf of Wall Street) is the beautiful blonde who tries to rob him. He recruits her into his gang and slowly, but all too predictably, falls in love with her. The catch here is that the lovers are so busy feigning their emotions that they don't know what to do when they feel them for real.
Writer-directors Glenn Ficarra and John Requa (who also made the Steve Carell vehicle Crazy, Stupid, Love) throw in some tremendously witty and caustic dialogue. The set-pieces, whether the elaborately choreographed mass-thieving that takes place on the streets before the Super Bowl, or the incredibly complex and convoluted "sting" against an Asian gambler, are handled with plenty of zest. The film overall, though, is ultimately as tricksy and superficial as its characters.
Join our new commenting forum
Join thought-provoking conversations, follow other Independent readers and see their replies