Ideal Home review: A good deal fresher and more irreverent than most family fables
Steve Coogan and Paul Rudd play a gay couple reluctantly caring for a surly boy in Andrew Fleming's thoroughly amiable comedy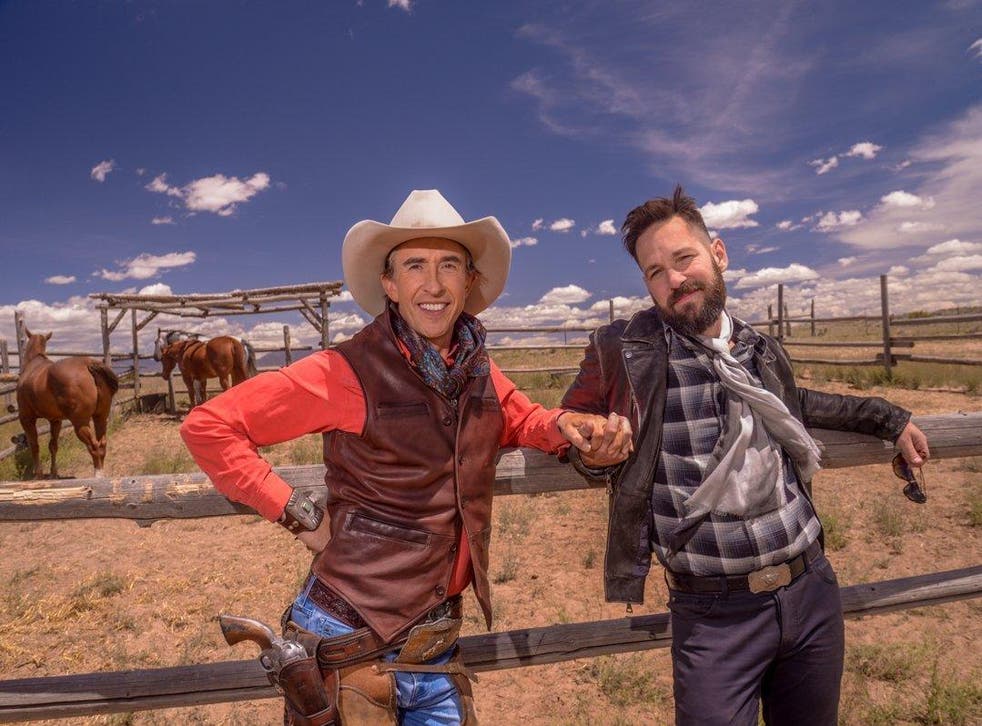 Dir Andrew Fleming, 89 mins, starring: Paul Rudd, Steve Coogan, Jake McDorman, Jack Gore, Kate Walsh, Alison Pill
Steve Coogan and Paul Rudd play a gay couple reluctantly caring for a surly boy in Andrew Fleming's thoroughly amiable comedy. Coogan is Erasmus Brumble, a distinguished and very narcissistic TV chef living in affluent splendour on a ranch in New Mexico with his filmmaker boyfriend Paul (Rudd). Their constant bickering doesn't hide their obvious affection.
Years before, Erasmus had a son from whom he has long been estranged. When the son is arrested and sent to prison, Erasmus ends up looking after Bill (Jack Gore), the man's child (and the grandson Erasmus never knew he had.)
Much of the humour here is very obvious. The gay couple struggle to cope. "We can't have a kid. We couldn't even handle that Yorkshire terrier," they complain. Erasmus isn't the type to pack lunch boxes and attend parent teacher meetings. Paul resents the newcomer's dietary habits.
The boy, who's a bit of a redneck, is disdainful of the camp and extravagant way in which his new carers live. They're equally shocked by his lack of general education and inability to spell even the most simple words correctly.
Inevitably, the frostiness soon thaws. The unlikely new family unit begins to function very successfully. It's then, though, the social services come calling. The care worker can't help but be suspicious about the couple's extensive collection of gay porn.
Nothing in Fleming's screenplay surprises us but Coogan and Rudd are very good value as the unlikely parents. When he is falling off horses or wearing fur coats or getting caught in flagrante having sex on top of a bearskin, Coogan's Erasmus can't help but remind us of Alan Partridge. Rudd, meanwhile, has a nice line in gentle sarcasm, likening his stetson-wearing boyfriend to a "gay Butch Cassidy, except not butch".
The two actors manage the delicate feat of showing up their characters' vanities and idiosyncrasies without lapsing into caricature. In the early scenes, the boy isn't appealing at all. He's a sullen, truculent brat who doesn't speak and stuffs his face full of Mexican food whenever he has the chance. We know that he is bound to blossom forth and overcome his juvenile prejudices long before the final credits.
Ideal Home may not startle us with its plot twists but it's a good deal fresher and more irreverent than most family fables – and it never gets too preachy either.
Ideal Home hits UK cinemas 6 July.
Register for free to continue reading
Registration is a free and easy way to support our truly independent journalism
By registering, you will also enjoy limited access to Premium articles, exclusive newsletters, commenting, and virtual events with our leading journalists
Already have an account? sign in
Register for free to continue reading
Registration is a free and easy way to support our truly independent journalism
By registering, you will also enjoy limited access to Premium articles, exclusive newsletters, commenting, and virtual events with our leading journalists
Already have an account? sign in
Join our new commenting forum
Join thought-provoking conversations, follow other Independent readers and see their replies