The Interview, film review: Misconceived, tasteless and only very intermittently funny
(15) Evan Goldberg, Seth Rogen, 112 mins. Starring: James Franco, Seth Rogen, Lizzy Caplan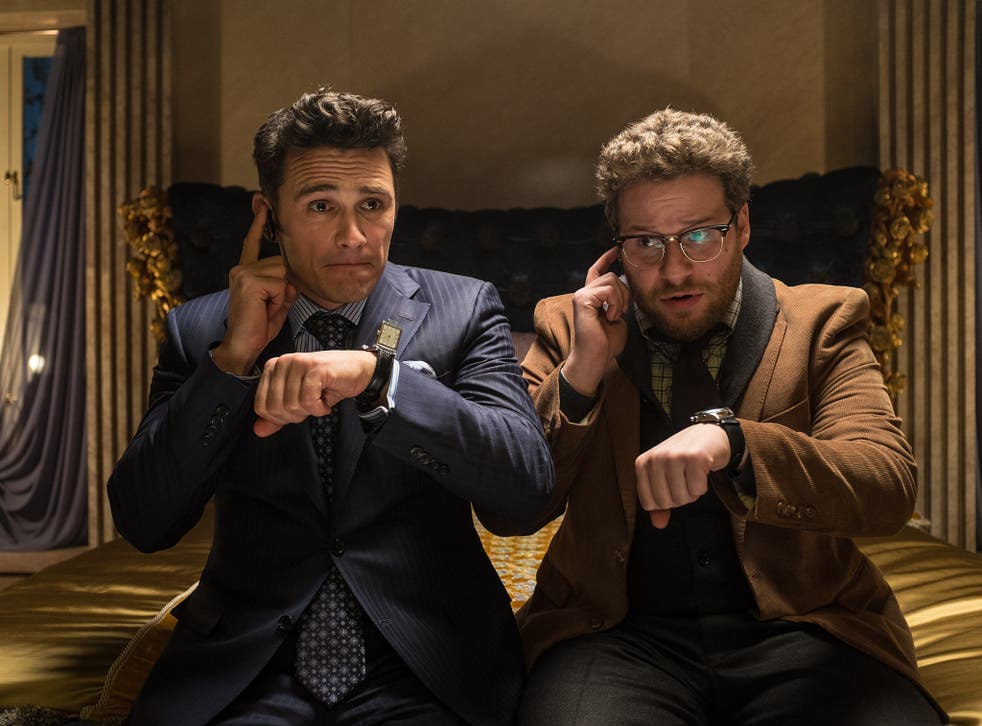 The Interview had already earned its place in film history. It provoked the wrath of North Korea, precipitated a crisis at Sony (the studio that made it), stoked debates about free speech and became one of the most successful digital releases of all time after several US cinema chains refused to show it.
The film itself is strangely misconceived, tasteless and only very intermittently funny. Its main quality is chutzpah – it was a bold and probably rash idea for Seth Rogen and Evan Goldberg to make a film about a US chat-show host trying to assassinate the North Korean leader Kim Jong-un.
James Franco is good value in a Jerry Lewis-like way as the engaging but superficial and sleazy Dave Skylark, host of Skylark Tonight, where he interviews celebrities such as Eminem or Rob Lowe about sexuality or hair loss.
Rogen plays his producer Aaron Rapaport, a doughty but frustrated would-be Ed Murrow-type who sees the interview with the North Korea leader as a way of proving his journalistic credentials.
Any political insights here are embarrassingly shallow. The frat-boy-style humour sits uncomfortably alongside references to torture and starvation.
The film is also disconcertingly violent for a would-be comedy: characters have fingers bitten off and helicopters are blasted out of the sky. In hindsight, it seems bizarre that a film so messy and mediocre has caused such huge reverberations.
Join our new commenting forum
Join thought-provoking conversations, follow other Independent readers and see their replies