Jane Got A Gun, film review: a beautiful recreation of wild west of the 60s and 70s
It was a troubled production, but replacement director Gavin O'Connor has done an impressive job
Geoffrey Macnab
Friday 22 April 2016 11:56 Comments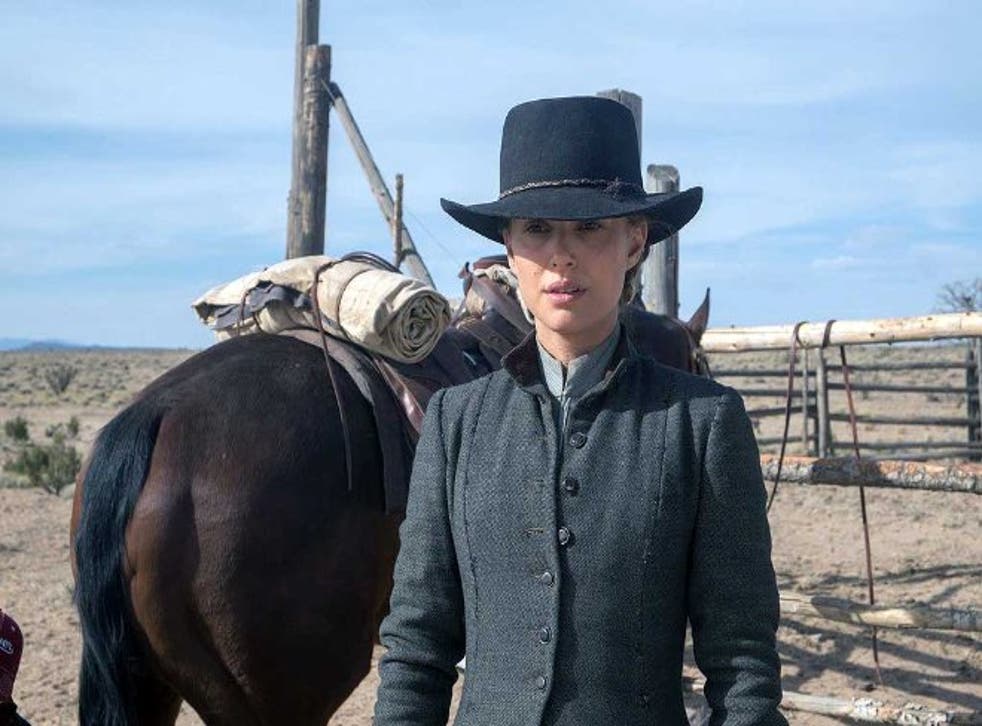 Jane Got A Gun can't work out which target it is aiming at. As frontierswoman Jane Hammond, its star Natalie Portman is first seen kneading dough, looking as demure as Laura Ingalls Wilder in Little House On The Prairie. A few moments later, she is plucking bullets from the bloodied back of a badly wounded man. "The Bishop boys are coming!" she is warned. An outlaw gang is on the way to kill her.
In a series of very cumbersome flashbacks, we learn why John Bishop (Ewan McGregor) has such a grudge against her and why her old boyfriend Dan Frost (Joel Edgerton) is also so angry with her.
This was a troubled production. Scottish director Lynne Ramsay quit days before shooting began and there were late changes made to the cast. In certain respects, the replacement director Gavin O'Connor has done an impressive job. The wild west of the 1860s and 1870s is recreated in loving (and very dusty) detail. The film is full of crusty, whiskered old gunslingers who chew and spit. McGregor enjoys himself as the sleek, moustached villain and Portman is fiery and resourceful as the woman fighting for her survival. The film, though, continually loses its focus. The tension ought to be mounting as Bishop and his gang draw ever closer but there are so many digressions that any suspense very quickly dissipates.
The characters' motivations and behaviour are also often hard to fathom. Jane is a crack shot with a rifle (she is used to hunting rabbits) but can't use a revolver. She is devoted to her husband Bill Hammond (Noah Emmerich) and yet still clearly retains her affection for Dan Frost. At times, O'Connor seems to be aiming for the stylised violence of a spaghetti western. He is also trying to give the film grandeur and solemnity. There is far too much back story. The filmmakers don't indulge in Tarantino-style irony or give Portman's character any of the cartoonish quality of Doris Day in Calamity Jane or Jane Fonda in Cat Ballou. Their approach is very earnest indeed. A little more levity would surely have helped.
Gavin O'Connor, 98 mins, starring: Natalie Portman, Joel Edgerton, Ewan McGregor, Rodrigo Santoro, Noah Emmerich
Register for free to continue reading
Registration is a free and easy way to support our truly independent journalism
By registering, you will also enjoy limited access to Premium articles, exclusive newsletters, commenting, and virtual events with our leading journalists
Already have an account? sign in
Join our new commenting forum
Join thought-provoking conversations, follow other Independent readers and see their replies