Last Vegas, film review: 'Comedy lacks edge'
(12A) Jon Turteltaub, 104 mins, Starring: Michael Douglas, Robert De Niro, Morgan Freeman, Kevin Kline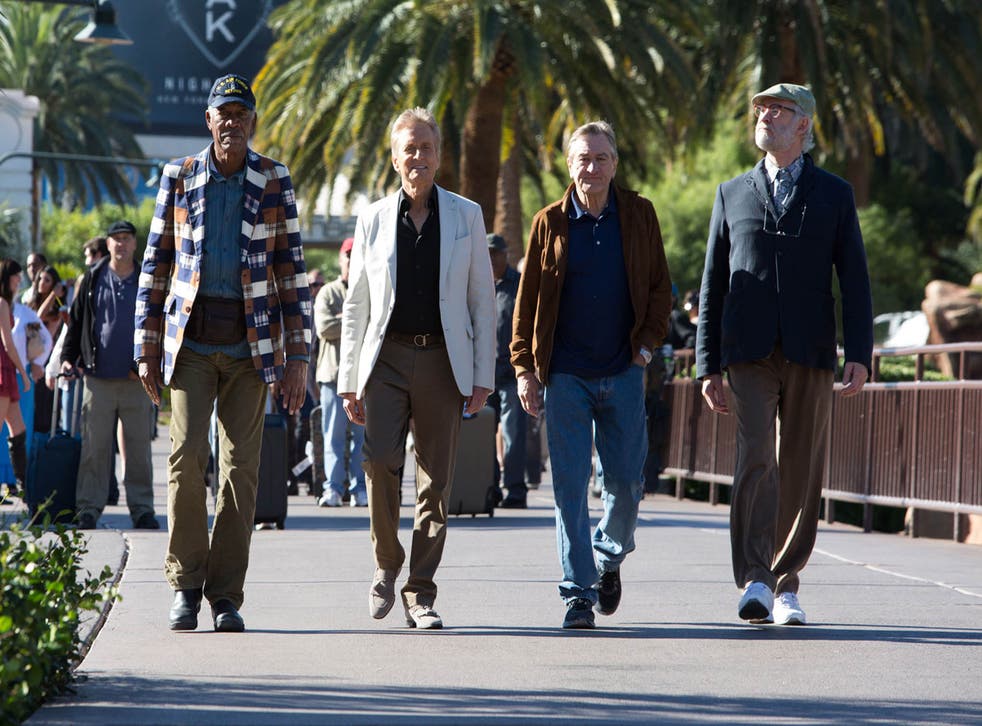 Tuteltaub's comedy is ultimately too well-mannered and restrained for its own good. The intention is clearly to make a bawdy Hangover or Bridesmaids-style film, in which the twist is that the protagonists are very old men behaving disgracefully.
Michael Douglas, Robert De Niro, Morgan Freeman and Kevin Kline are the "Flatbush four", childhood friends now in their dotage who head to Vegas for a bachelor party before one of them (Douglas) marries a much younger woman.
The screenplay is witty enough, throwing in plenty of well-observed one-liners and slapstick sequences alongside the wearisome quips about titanium knees and viagra. "I've got a hemorrhoid that's 32," one of the old-timers quips when he learns the age of his friend's new bride. There's a funny scene early on in which we see Freeman climbing out of what at first appears to be a very high window... but is actually at ground level.
Some of the more hedonistic sequences (for example, the friends judging a bikini contest) rekindle memories of Harmony Korine's subversive Springbreakers. A soulful performance from Mary Steenburgen as a nightclub singer – seemingly the only female in Vegas who is remotely the same age as the four old devils – provides the film with at least a little heart. It is also intriguing to watch the four big name stars shamelessly trying to upstage one another. The film, though, would have had far more edge if their characters had really been prepared to misbehave.
Register for free to continue reading
Registration is a free and easy way to support our truly independent journalism
By registering, you will also enjoy limited access to Premium articles, exclusive newsletters, commenting, and virtual events with our leading journalists
Already have an account? sign in
Register for free to continue reading
Registration is a free and easy way to support our truly independent journalism
By registering, you will also enjoy limited access to Premium articles, exclusive newsletters, commenting, and virtual events with our leading journalists
Already have an account? sign in
Join our new commenting forum
Join thought-provoking conversations, follow other Independent readers and see their replies