London Fields, Toronto Film Festival, review: Dystopian drama is no field day to watch
Most scenes lack pace and are performed badly – it's car-crash film-making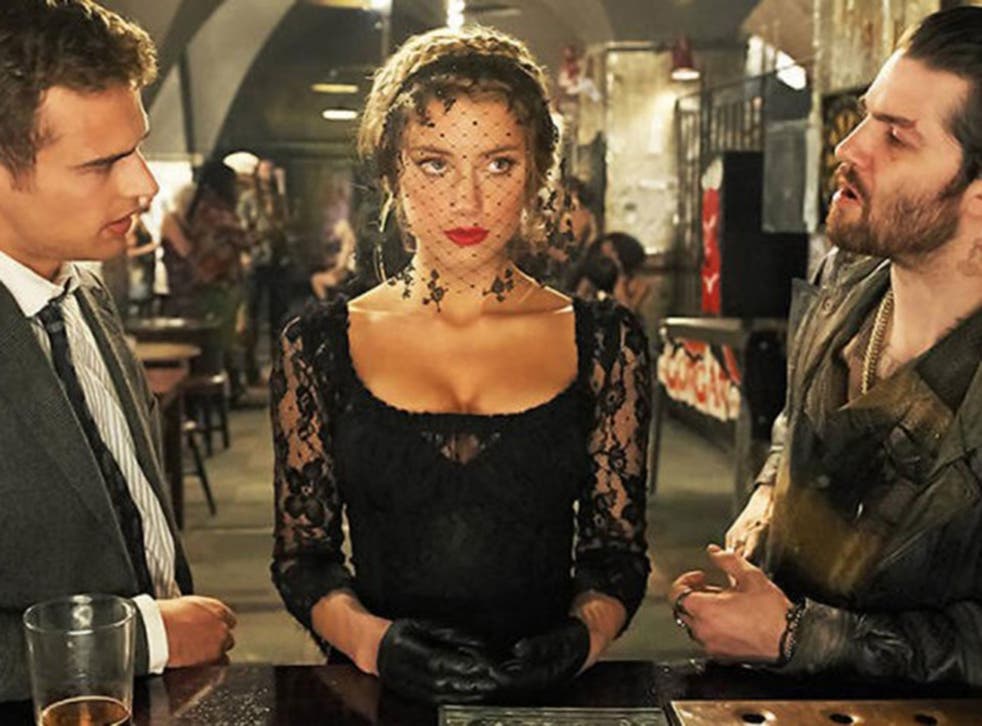 This film never got its glitzy premiere at the Toronto Film Festival. It was withdrawn from the line-up, but not before the press screening.
Martin Amis adaptations have a habit of creating fury among directors; director William Marsh, who made Dead Babies in 2000, also complained of a cut going out without his sign-off.
The very parts of the film that the director Mathew Cullen is reportedly complaining about – archive images of the world in chaos, most notably scenes of the 2011 London riots – actually help lend gravitas to proceedings, which suffer from wooden acting and meandering pacing throughout.
Upcoming films to watch in 2015

Show all 15
The book, published in 1989, imagines the world in 1999 to be collapsing. Given that the present is a far scarier place and a more suitable setting for the dystopian tale, the director's change of period makes perfect sense. Images of a world in chaos flash throughout the film, which is told from the perspective of an American writer who has come to London to seek inspiration for a new novel.
Billy Bob Thornton plays Samson Young, trying to overcome writer's block by sampling the underbelly of London life. He is a quiet, lonely figure who complains that he has a bad imagination. Given that much of what happens on screen comes from his imagination, this is a big problem. Most scenes lack pace, are performed badly and are accompanied by a running commentary of action we can see for ourselves. It's car-crash film-making.
The thin plot is that Nicola, a clairvoyant femme fatale played by Amber Heard, has a premonition that her own death will take place on her 30th birthday. The writer, infatuated by this young belle who spends most of the movie in her underwear, is determined to intercept her killer.
Young has two suspects in mind: a cockney hooligan who dreams of being a darts champion (played by Jim Sturgess) and a city slicker (Theo James) who is bored with his seemingly idyllic life. All three parts of this love triangle give dire performances and when the action settles on their shenanigans the film falls apart, and the early promise of an inquiry into the writing process, à la Adaptation, goes by the wayside. Of the characters it's only the uncredited Depp, the coolest guy in the room with his dapper dress sense and long sideburns, who comes away with any credit.
There is also a marked contrast between the London seen in the archive footage and that shot by Cullen, whose locations look like bad theatre sets. It never feels real, although he might argue that that is the point. London Quicksand might have been a better title.
Register for free to continue reading
Registration is a free and easy way to support our truly independent journalism
By registering, you will also enjoy limited access to Premium articles, exclusive newsletters, commenting, and virtual events with our leading journalists
Already have an account? sign in
Register for free to continue reading
Registration is a free and easy way to support our truly independent journalism
By registering, you will also enjoy limited access to Premium articles, exclusive newsletters, commenting, and virtual events with our leading journalists
Already have an account? sign in
Join our new commenting forum
Join thought-provoking conversations, follow other Independent readers and see their replies