Love & Friendship review: Jane Austen adaptation is an unexpected delight
Beckinsale gives an enrapturing performance as a femme fatale in this superbly droll reworking of 'Lady Susan'
Geoffrey Macnab
Wednesday 25 May 2016 15:17 Comments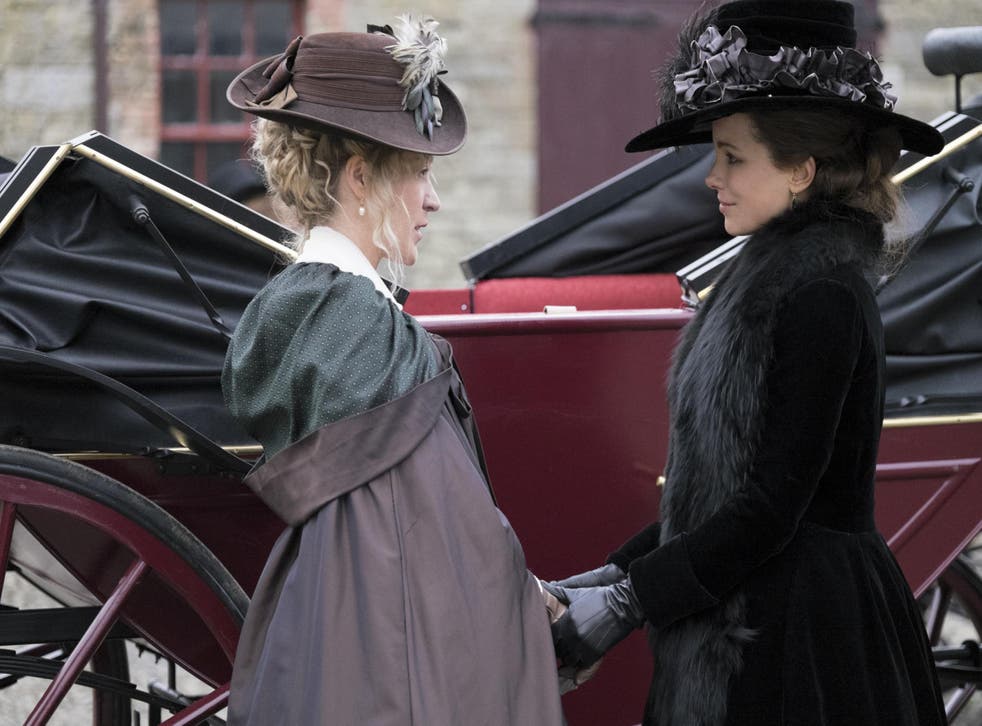 Love & Friendship, Dir: Whit Stillman, 92 mins (U), starring: Kate Beckinsale, Chloë Sevigny, Xavier Samuel, Emma Greenwell, Justin Edwards, Tom Bennett
Love & Friendship is an unexpected delight, a very dry and tremendously witty adaptation of a little known Jane Austen novella. The film boasts surely the finest performance in Kate Beckinsale's up and down screen career.
She plays the scheming Lady Susan Vernon, a beautiful single mother in 1790s England. The recently widowed Lady Susan has no money and no husband but these are only minor inconveniences as she pursues wealth, status and sexual satisfaction.
American writer-director Stillman both celebrates and subverts the traditional British country house drama. At times, his approach verges on the tongue in cheek, with more than a touch of PG Wodehouse about it.
The main protagonists are all presented in their own close-ups with subtitles explaining who they are. Lord Manwaring is introduced as "a divinely attractive man." The nincompoopish Sir James Martin is "a bit of a rattle."
Like the prolific British TV writer Andrew Davies, Stillman is aware that sex and money are the real engines driving Austen's plots. For all the attention paid to etiquette and good manners, the characters here are ruthless in their self-interest – and in protecting their families from upstart, money-grabbing outsiders.
Beckinsale's Lady Susan is blithely amoral, never losing her poise or her charm as she entices new suitors for herself and her daughter, pretty young ingenue Frederica (Morfydd Clark), who starts off as her pawn and ends up her rival.
"My daughter has shown herself to be cunning and manipulative – I couldn't be more pleased," Susan confides approvingly to her American friend and co-conspirator Lady Alicia (Chloë Sevigny).
Depending on your point of view, Lady Susan is either an arch-villainess, wrecking marriages and treating her relatives with contempt, or she is the heroine. She has nothing (Stillman drops occasional hints about her poverty). She is a widow living in a deeply patriarchal society. She has little choice other than to rely on her own beauty and cunning – and the hypocrisy and stupidity of others.
Access unlimited streaming of movies and TV shows with Amazon Prime Video Sign up now for a 30-day free trial
Sign up
Stillman has an eye for telling comic details; for example, the fussing of Lady Susan's unpaid companion Mrs Cross (whose only real function is to pack and unpack) or Sir James Martin's struggles in remembering the 10 Commandments (he thinks there are 12 of them).
Lady Susan's insouciance doesn't disguise the fact that she is fighting a desperate battle for her future. She has a genius for strategy and double bluffing. Beckinsale gives an enrapturing performance as a femme fatale whose deadly glamour lies not just in her looks but in her very winning way with words.
Register for free to continue reading
Registration is a free and easy way to support our truly independent journalism
By registering, you will also enjoy limited access to Premium articles, exclusive newsletters, commenting, and virtual events with our leading journalists
Already have an account? sign in
Join our new commenting forum
Join thought-provoking conversations, follow other Independent readers and see their replies