Madame Bovary, film review: A lacklustre adaptation of a passionate classic
Mia Wasikowska, Paul Giamatti and Rhys Ifans star in this retelling of Gustave Flaubert's classic novel
Rakesh Ramchurn
Monday 13 October 2014 17:07 Comments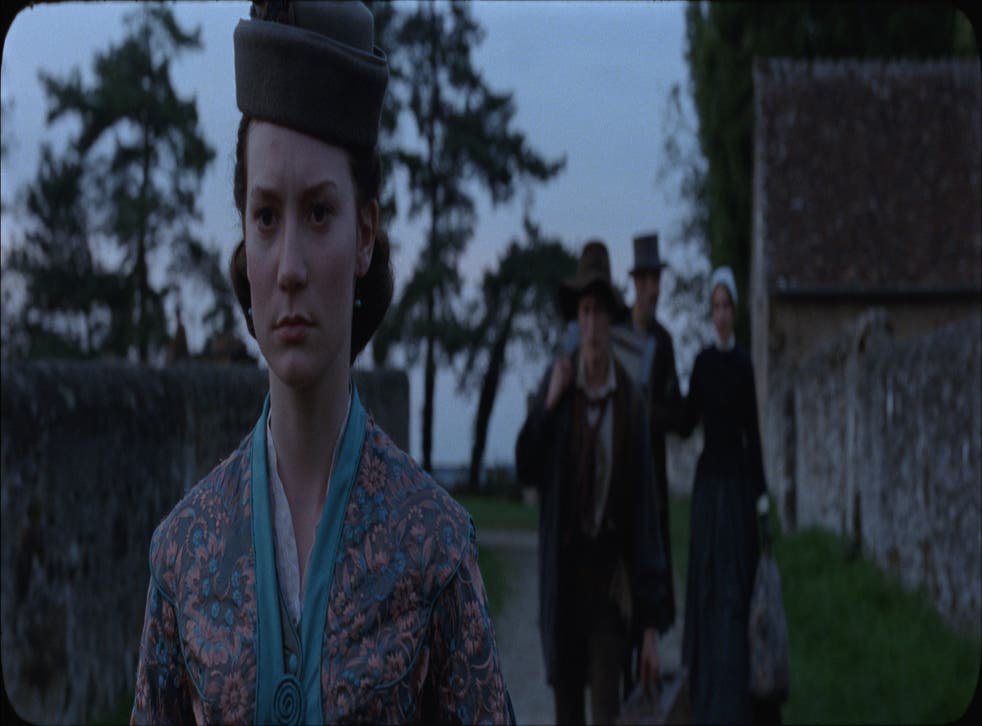 It takes real nerve to give one of the most important works of literature the film treatment, yet Sophie Barthes, director of Cold Souls (2009), felt confident enough to take on Gustave Flaubert's Madame Bovary as her second feature.
The story will be familiar to many. Emma – played by Mia Wasikowska, a dab hand at portraying literary heroines after her starring turns in Alice in Wonderland (2010) and Jane Eyre (2011) – marries country doctor Charles Bovary and moves to live with him in rural Yonville.
However, the emptiness of her new life leads her to seek solace elsewhere – first in affairs with a nearby landowner and a romantic young lawyer, and then through materialism – buying luxury items on credit from wiley merchant Monsieur Lheureux (played by Rhys Ifans).
While Emma gets away with the adultery, she can't escape her shopping habits, and she and Charles eventually face ruin from the debts that have stacked up.
In order to adapt the novel, Barthes slimmed it down, omitting the rather life-changing detail of Emma's child, as well as details of Charles Bovary's first marriage and his life after Emma.
Understandable, given such a rich novel, but she didn't compensate this with increased character development, and one is left wondering not just about Emma Bovary's motivations but also about those so keen to embark on an affair with her.
This is due not just to a lack of dialogue, but in such a quiet and slow-moving film, is also due to a lack of things actually happening (such as the birth of a child which would have given the otherwise brilliant Wasikowska something to work with).
There are some highpoints. Rhys Ifans (bizarrely the only actor to put on an accent) camps up his portrayal of Monsieur Lheureux whose temptation of Emma's material desires begins comically but becomes increasingly sinister as the debts pile up.
The production design is excellent and one can almost smell the rotting leaves and muddy streets of rural Yonville, while the drab interiors convey how the marital home becomes a prison of dreariness and boredom. Also very striking are Wasikowska's specially-designed and hand-made period costumes.
Access unlimited streaming of movies and TV shows with Amazon Prime Video Sign up now for a 30-day free trial
Sign up
But this is not enough to justify a two hour film. Far better would have been a three hour epic that did the novel full justice, or a much shorter experimental piece that depicted one key event in Emma Bovary's life.
Instead, Barthes' film succeeds in depicting a woman in 19th century France for whom "life is a disappointment", but fails to explore why she might behave differently from countless other people with the same lament.
Register for free to continue reading
Registration is a free and easy way to support our truly independent journalism
By registering, you will also enjoy limited access to Premium articles, exclusive newsletters, commenting, and virtual events with our leading journalists
Already have an account? sign in
Join our new commenting forum
Join thought-provoking conversations, follow other Independent readers and see their replies