Manglehorn, film review: Al Pacino in an unexpectedly restrained groove
(12A) David Gordon Green, 97 mins. Starring: Al Pacino, Holly Hunter, Harmony Korine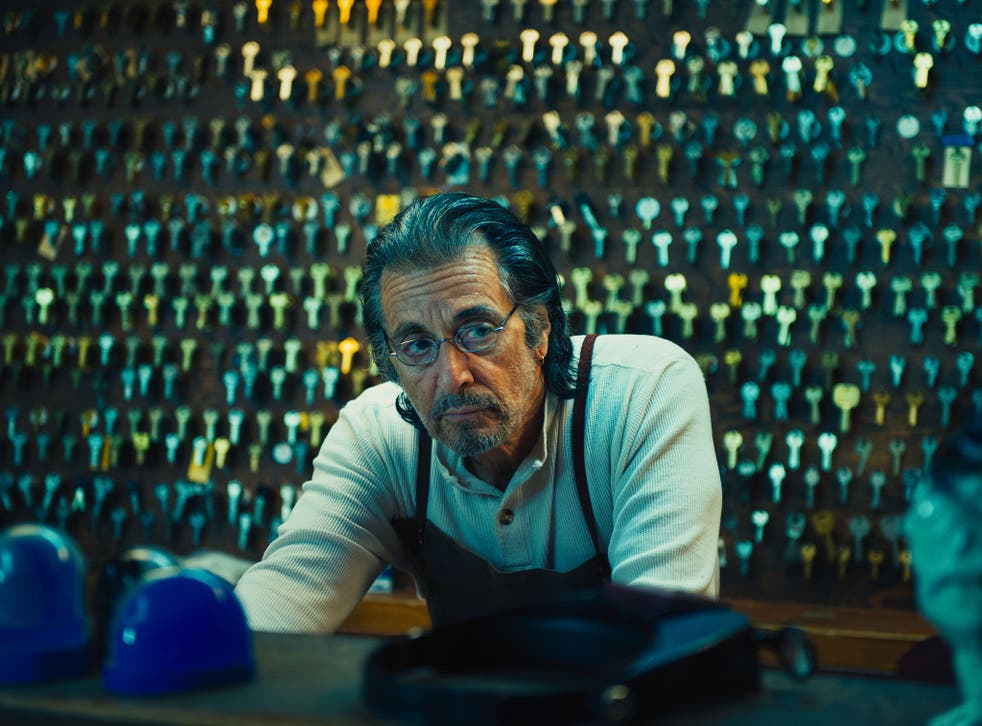 A British director who worked with Al Pacino once observed that directing him was like operating a tugboat trying to guide an ocean liner. Pacino is generally such a huge and forceful presence that he risks unbalancing any film in which he appears. David Gordon Green's new drama sees him in an unexpectedly restrained groove.
Pacino plays a curmudgeonly locksmith, mulling over lost love and estranged from pretty much everyone apart from his cat. He doesn't get on with his flashy financier son (Chris Messina) and is too much "a son of a bitch" properly to express his feelings for Holly Hunter's lonely bank teller. There is a soulfulness to Pacino's performance, but this is a downbeat and dispiriting drama about broken families.
The flashiest and most lively performance comes from Harmony Korine as the flamboyant pimp and massage-parlour owner who, as a kid, used to have Manglehorn as his sports coach.
Register for free to continue reading
Registration is a free and easy way to support our truly independent journalism
By registering, you will also enjoy limited access to Premium articles, exclusive newsletters, commenting, and virtual events with our leading journalists
Already have an account? sign in
Register for free to continue reading
Registration is a free and easy way to support our truly independent journalism
By registering, you will also enjoy limited access to Premium articles, exclusive newsletters, commenting, and virtual events with our leading journalists
Already have an account? sign in
Join our new commenting forum
Join thought-provoking conversations, follow other Independent readers and see their replies