Margaret, Kenneth Lonergan, 150 mins (15)
Four hours long, six years in the editing room...an accident waiting to happen. And yet it works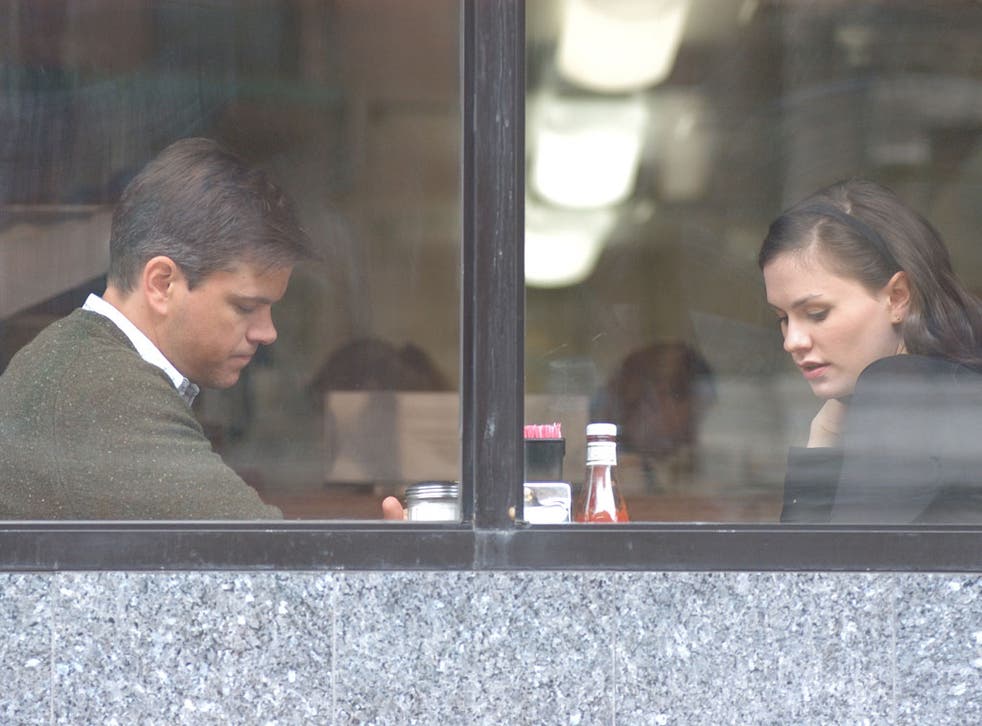 Ten years ago, Kenneth Lonergan was one of the most exciting new writer-directors around.
His first film, You Can Count on Me, was a double Oscar-nominee, and he had a hit play, This is Our Youth, running in the West End. At the time, you would have predicted a career for him along the lines of Alexander Payne's, so it's a shame that it took him a decade to make his second film, Margaret. Except that it didn't. Lonergan actually shot Margaret in 2005, and he and his financiers have been wrangling over the final edit ever since. Apparently, Lonergan favoured a four-hour version, the investors didn't, and the film that's limping out now is a two-and-a-half-hour compromise. It becomes obvious how long it's been sitting around when you note that its star, Anna Paquin (now 29), is playing a schoolgirl.
Specifically, she's playing a confident 17-year-old pupil at a Manhattan private school, someone whose most stressful problem is where to find the ideal cowboy hat for a pony-trekking holiday. And even this seems solvable when she spots the perfect hat being worn by a bus driver, Mark Ruffalo. She tries to attract his attention, but succeeds so well that Ruffalo jumps a red light and kills a woman who was crossing the road. Wary of incriminating Ruffalo, and herself, Paquin tells the police that the traffic lights were green, but later wonders whether she should amend her statement. The adults she consults aren't much help. Her mother (Lonergan's wife, J Smith-Cameron) is preoccupied by the play she's starring in, while her father (Lonergan himself) restricts his phone calls from California to "the boyfriend situation".
But Margaret is an unusual film in that it can't be summed up in a couple of sentences, or even paragraphs. As well as examining Paquin's moral dilemma, it explores what else is going on in her life, as she teeters between girlhood and womanhood. And then it explores the lives of the other characters, too, every one of whom has a history and a personality of their own. Maybe it's the film's broad scope that gave Lonergan such a headache in the editing suite. Even if you didn't know about the production's troubled gestation, you'd notice that it dawdles in some places and rushes in others. You'd also notice the subplots which appear to be missing crucial scenes, one involving a maths teacher, Matt Damon, and one involving a cool schoolmate, Kieran Culkin. Personally, I wouldn't have minded if Margaret had been half an hour longer, but given that it ended up being shorter than the film Lonergan envisaged, it probably should have been shorter still, with some of the supporting cast excised altogether.
Having said that, Margaret is less about plot mechanics than about the virtuosity of the dialogue, the complexity of the characters, and the detail and depth of their untidy world. The arguments between Paquin and Smith-Cameron, for instance, are so sparky and authentic that you can enjoy them much as you'd enjoy the song and dance numbers in a musical, without caring how they relate to the story. For all its flaws, Margaret is a big, serious, unashamedly intelligent film – in part a compassionate study of metropolitan alienation, in part an acute teen comedy, in part a punchy legal drama, and almost definitely the only movie this year to address the etiquette of shouting "brava" at the end of an opera. If it's a failure, in that neither Lonergan nor its studio is happy with it, then I wish all failures were as richly rewarding. I wish all successes were as richly rewarding, too.
Next Week:
Nicholas Barber sees Another Earth, this year's second existential drama about a planet looming above our own
Also Showing: 04/12/2011:
Las Acacias (84 mins, 12A)
Low-key Argentinian road movie in which a lorry driver reluctantly gives a lift to a woman and her baby, and finds himself warming to them as they cover the dusty miles between Patagonia and Buenos Aires. Touching, eventually.
The Thing (103 mins, 15)
Reverential prequel to John Carpenter's much-loved monster movie, featuring a wonderfully disgusting beastie.
The Big Year (100 mins, PG)
Steve Martin, Owen Wilson and Jack Black compete in a year-long, cross-country bird-watching contest. And by the end of this insipid film I felt as if a whole year had passed.
Happy Feet Two (88 mins, U)
Not your average 3D cartoon sequel, the bizarre Happy Feet Two is more like a bloated 1970s rock opera.
Access unlimited streaming of movies and TV shows with Amazon Prime Video Sign up now for a 30-day free trial
Sign up
Romantics Anonymous (75 mins, 12A)
Jaunty romantic comedy about two chronically shy chocolatiers.
We Have a Pope (104 mins, PG)
In Nanni Moretti's whimsical comedy, an aged cardinal is appointed Pope, and immediately realises he's not up to the job.
Surviving Life (105 mins, 15)
A man who meets his dream woman...but only in his dreams. Freudian animation by Jan Svankmajer.
Register for free to continue reading
Registration is a free and easy way to support our truly independent journalism
By registering, you will also enjoy limited access to Premium articles, exclusive newsletters, commenting, and virtual events with our leading journalists
Already have an account? sign in
Register for free to continue reading
Registration is a free and easy way to support our truly independent journalism
By registering, you will also enjoy limited access to Premium articles, exclusive newsletters, commenting, and virtual events with our leading journalists
Already have an account? sign in
Join our new commenting forum
Join thought-provoking conversations, follow other Independent readers and see their replies