Match, film review: A standout performance by Patrick Stewart is the highlight of Stephen Belber's stage adaptation
Unfortunately, the film's stage origins are all too obvious
Rakesh Ramchurn
Monday 27 April 2015 15:03 Comments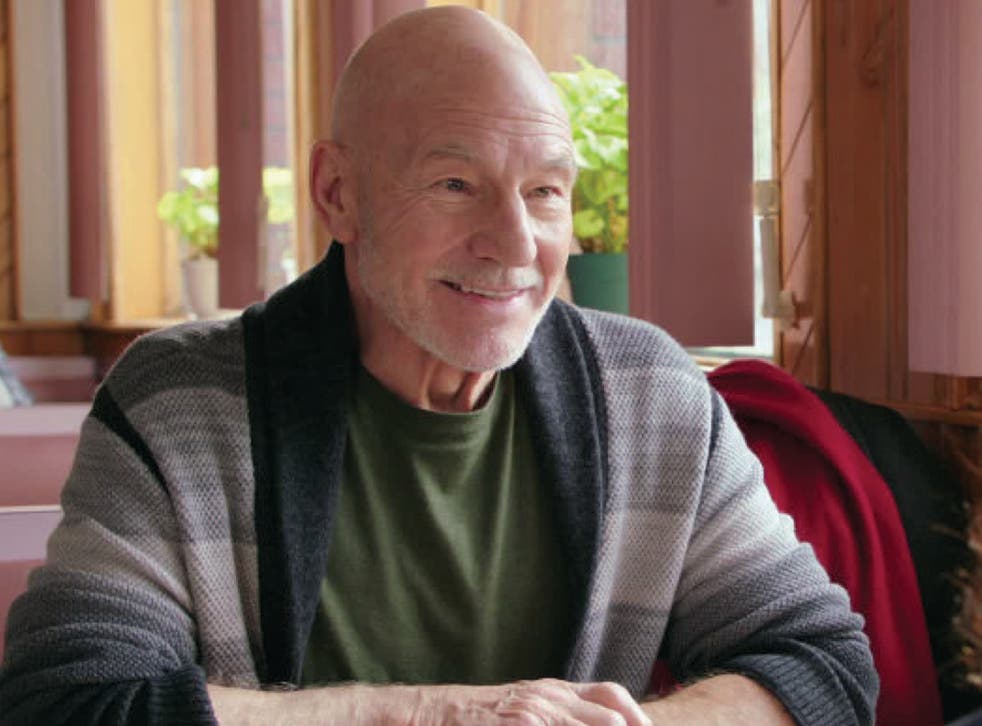 Patrick Stewart takes the starring role in Match as dance teacher Tobias (Tobi) Powell, who trains would-be performers at a prestigious New York academy after retiring from a highly successful career as an international dancer.
Tobi's fast-talking quips and camp high energy hide the fact that his life is quite solitary, but he lives comfortably enough with the twin pleasures of cannabis and knitting to pass the time.
His life is disturbed one day when Lisa (played by Carla Gugino) and her husband Michael (Matthew Lillard) come to visit, ostensibly to interview Tobi for Lisa's dissertation on the dance community during the 1960s.
The questions soon veer towards the personal, and at first Tobi is happy to reminisce about the colourful sexual dynamics of the period when he regularly fell into bed with men and women alike.
However, Michael's increasing aggression and relentless focus on Tobi's sexual history makes Tobi suspicious about the couple's motives, leading to a confrontation with emotional repercussions for all three. It transpires that Michael believes the middle aged dancer could be his biological father, with the interview just a ruse to try and uncover some telling details which Tobi might want to keep secret.
Directed by Stephen Belber, the film is an adaptation of his play that hit Broadway in 2004. Unfortunately, the film's stage origins are all too obvious – it simmers to a moment of high drama halfway through the film (the end of act one), and is breathlessly followed by gentle small talk between two of the protagonists straight afterwards.
In the theatre, audiences would have an interval to absorb the storyline and anticipate the follow-up, but on film, the disjoint between both acts didn't chime easily. The fact that the action all takes place within the same 24 hours, and almost all in a single location (Tobi's flat) – two other popular devices from theatre – also weighs a little heavy in the film.
However, Match's slightly wooden trajectory is compensated for by Patrick Stewart's compelling performance as the brash, outwardly confident but fundamentally lonely Tobi, who looks back on his life with a mixture of pride for the things he achieved and regret for the things he lost.
He far outshines his co-stars Gugino and Lillard, and his character study lifts what could have been a mundane film into something that is much more touching and memorable.
Access unlimited streaming of movies and TV shows with Amazon Prime Video Sign up now for a 30-day free trial
Sign up
Match was screened as part of the BFI Flare London LGBT Film Festival and will be released in the UK later this year.
Register for free to continue reading
Registration is a free and easy way to support our truly independent journalism
By registering, you will also enjoy limited access to Premium articles, exclusive newsletters, commenting, and virtual events with our leading journalists
Already have an account? sign in
Join our new commenting forum
Join thought-provoking conversations, follow other Independent readers and see their replies