Need For Speed, film review: Plot is as crude as the car chases are slick
(12A) Scott Waugh, 132 mins Starring: Aaron Paul, Dominic Cooper, Imogen Poots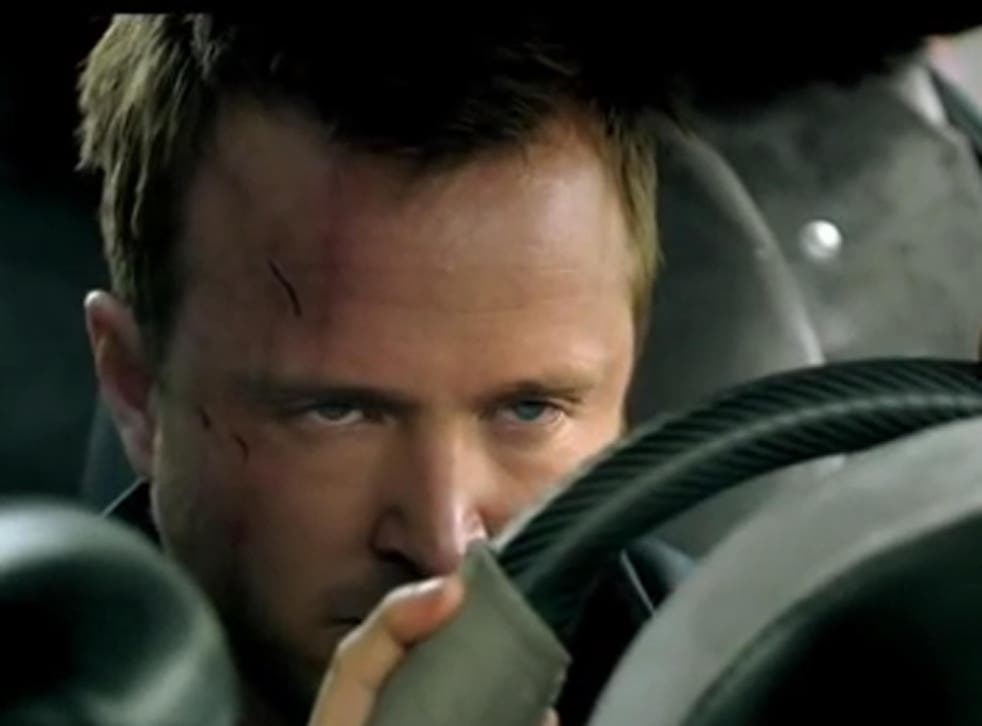 Scott Waugh's relentlessly noisy, abrasive action movie is based on a computer game – and it shows. The characterisation and plotting are as crude as the car chases are slick.
Aaron Paul stars as Tobey Marshall, a blue-collar mechanic and ace driver. Dominic Cooper is good value as the villain who steals his girlfriend (Dakota Johnson, soon to be seen in Fifty Shades of Grey) and frames him after another driver is killed in a road race.
An increasingly absurd plot has Tobey driving cross-country in a souped-up Mustang with well-spoken Brit Imogen Poots. They are trying to reach the "De Leon," a secret road race organised by a secretive tycoon (Michael Keaton).
The stunts are spectacular (especially a scene involving a car and a helicopter in Monument Valley) but also repetitive and numbing.
Join our new commenting forum
Join thought-provoking conversations, follow other Independent readers and see their replies