Nocturnal Animals review: Tom Ford returns with a superb, painstakingly crafted movie sure to pick up awards
Jake Gyllenhaal and Amy Adams both give excellent performances in Ford's follow-up to 2009's 'A Single Man'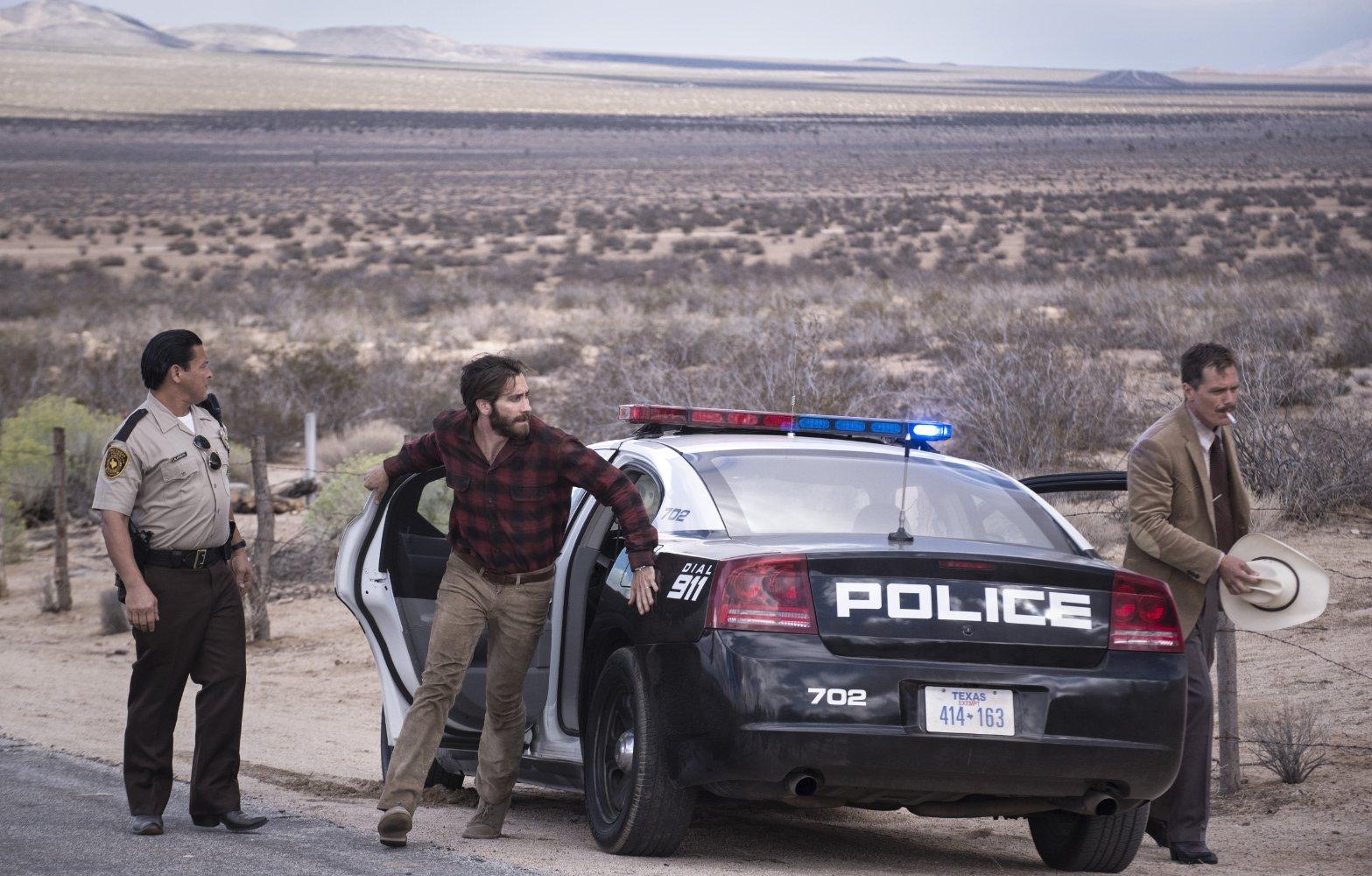 Former Gucci supremo turned filmmaker Tom Ford isn't exactly prolific. His second feature Nocturnal Animals follows on a full seven years after his debut A Single Man, but the long wait has clearly been worthwhile. Adapted from Austin Wright's novel Tony and Susan, this is a superb movie, one which looks bound to pick up awards and to confirm Ford's position as every bit as important a figure in cinema as in fashion. He scripted, produced and directed the film, which combines painstaking craftsmanship and formal elegance with a gut-wrenching storyline.
Nocturnal Animals has two overlapping but very different strands. Part of it is set in the world of high society and high art. Part is an In Cold Blood-style revenge thriller that unfolds in the dusty outback of western Texas. In own oblique fashion, this is really an examination of a single relationship and of how and why it unravelled. The grim events in Texas reflect in symbolic and very heightened fashion events in the lives of Susan Morrow (Amy Adams) and her ex-husband Edward Sheffield (Gyllenhaal).
The film begins with a very striking and grotesque pre-credits sequence of naked, obese cheerleaders dancing in front of the camera. This turns out to be part of an installation at an LA gallery opening masterminded by Susan.
In the early scenes, all the characters dress and behave as if they're figures out of one of those very glossy celebrity photoshoots that Ford is famous for organising. There is a very telling scene set in Susan's minimalist kitchen. It's a Saturday morning and yet both Susan herself and her philandering husband (Armie Hammer) are dressed up to the nines. He is in a blazer. She is in designer clothes. The marriage is under pressure. He doesn't come home at nights. His business is crumbling. She is very successful and lives a pampered life among the types of people who have Jeff Koons sculptures in their gardens. Nonetheless, she's miserable. She can't sleep and is very on edge.
At times, it's as if Ford is satirising the world to which he himself belongs. Neither Susan nor her friends "like what they do" but they are all driven, ambitious narcissists, desperate to appear successful. Early in the film, Susan receives a manuscript in the post. This is the new novel, Nocturnal Creatures, written by her ex-husband and dedicated to her. The novel is a very violent story which plays out as a film within the film. A happily married man called Tony (also played by Gyllenhaal) is driving by night across Texas with his wife (Isla Fisher) and teenage daughter (Elle Bamber.) The family has a very grim encounter with three delinquents whose ringleader (Aaron Taylor-Johnson) is a redneck psychopath.
As Susan reads the manuscript and we see the increasingly dark and violent events in the fictional family's life, there are also flashbacks to the courtship between Susan and Edward. She is very guilty about the circumstances in which she broke up with him.
Early Oscars 2017 contenders
Show all 19
In visual terms, this is a tour de force from Ford and his cinematographer Seamus McGravey. They deal with the LA scenes in a dream-like way that is reminiscent of David Lynch's Mullholland Drive but the Texan scenes have the grit and violence you'd find in a Peckinpah film. Ford also elicits excellent performances both from his two leads and from the supporting cast. The redoubtable Michael Shannon brings gravitas and macabre humour to his role as Bobby Andes, a hard-bitten Texan detective investigating an appalling crime. There is a very striking cameo from Laura Linney as Susan's mother, a domineering, racist, Republican-type in pearls and with immaculately coiffed hair. Susan loathes her but recognises with horror that she shares many of her traits.
Nocturnal Animals is extraordinarily deft in the way it combines romanticism and bleakness. It's a film that easily could have slipped into extreme pretentiousness but it never puts a foot wrong.
Join our commenting forum
Join thought-provoking conversations, follow other Independent readers and see their replies