Norte, The End Of History, film review: Lav Diaz deals with primal emotions in a contemplative, visually striking way
(15) Lav Diaz, 250 mins Starring: Sid Lucero, Archie Alemania
Geoffrey Macnab
Thursday 17 July 2014 23:39 Comments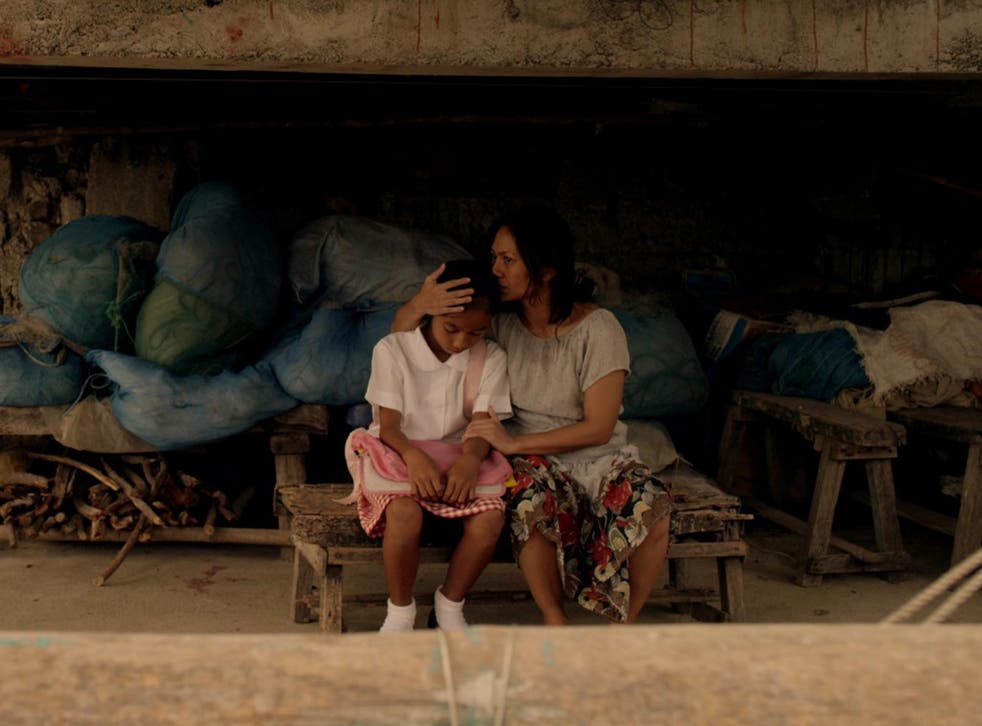 There is something forbidding about this four-hour reworking of Crime and Punishment set in the Philippines. The director, Lav Diaz, has a very distinctive style. He doesn't much like cutting. Individual shots here are held for minutes at a time. The framing is often oblique. The most dramatic scenes tend to happen off-camera, or are shown through half-open doors.
In the latter stages, there are some strange, Tarkovsky-like flourishes: for example, a character levitates. Even so, this is far more absorbing than might have been expected. Diaz is dealing with primal emotions in a contemplative, visually striking way.
The film features scenes of murder, rape and brutality. One character, the highly intelligent but arrogant student Fabian (Sid Lucero), loses his moral bearings and eventually his sanity. The other, the working-class Joaquin (Archie Alemania), shows extraordinary gentleness and restraint in the face of mounting suffering.
Norte is shorter than many of Diaz's other films: his 2006 feature, Heremias, lasted a mind-boggling 540 minutes. It has a cumulative power that makes it well worth persevering with.
Register for free to continue reading
Registration is a free and easy way to support our truly independent journalism
By registering, you will also enjoy limited access to Premium articles, exclusive newsletters, commenting, and virtual events with our leading journalists
Already have an account? sign in
Join our new commenting forum
Join thought-provoking conversations, follow other Independent readers and see their replies