Our Kind Of Traitor, film review: 'An entertaining but lightweight espionage thriller'
Susanna White, 108 mins, starring: Ewan McGregor, Stellan Skarsgård, Damian Lewis, Naomie Harris
Geoffrey Macnab
Tuesday 10 May 2016 17:05 Comments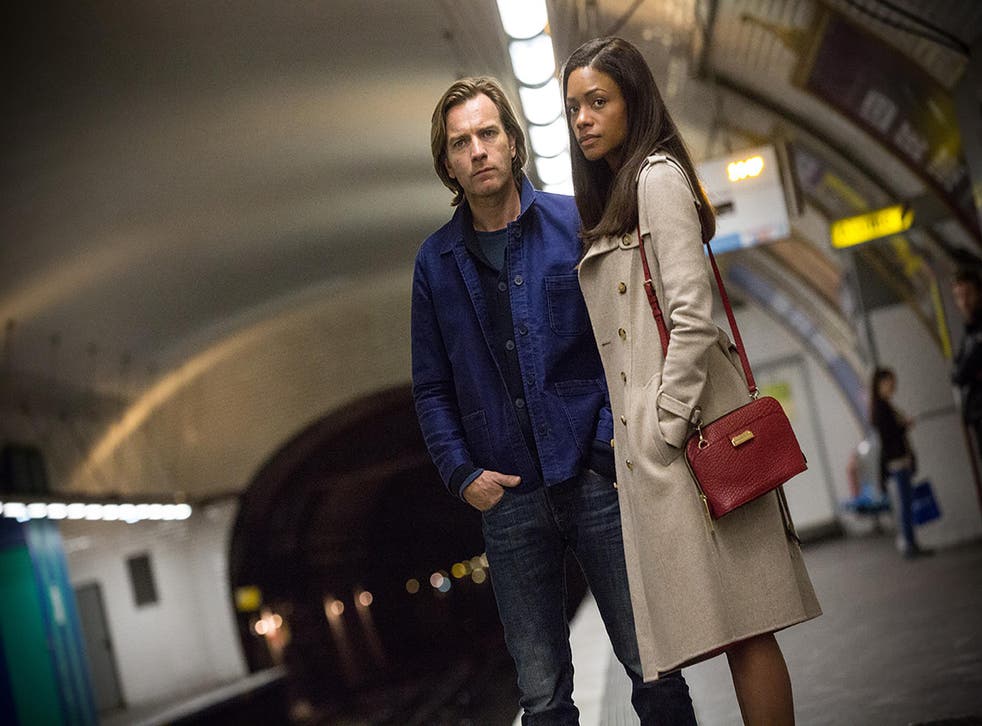 John Le Carré adaptations have changed immeasurably since Alec Guinness was dolefully rubbing his oversized spectacles in Tinker Tailor Soldier Spy and Richard Burton was carrying all the woes of the world on his shoulders in The Spy Who Came In From The Cold. They've become glossier and more upmarket – and that isn't necessarily for the better. Our Kind Of Traitor is an entertaining but very lightweight espionage thriller with none of the seedy pathos of the older films.
Very confidently directed by Susanna White and with a cleverly structured screenplay by Hossein Amini, the new film rattles along swiftly enough. It is full of all the plot twists and Hitchcock-style chicanery that might be expected. The story boasts as many exotic locations as the average Bond movie, with scenes set everywhere from Marrakech to the Alps, from Moscow to London.
There are very obvious echoes of the Alexander Litvinenko case – and even a short scene set at the Emirates Stadium in London (where one of Litvinenko's alleged killers famously went to watch Arsenal). The film plays on received ideas of contemporary Russia as a kleptocracy and of a new "Cold War" but also hints there is something very rotten at the heart of the British establishment.
Our Kind Of Traitor is also as much a study of a marriage in crisis as it is a conventional thriller. Ewan McGregor plays Perry Makepeace, a philandering university lecturer on holiday in Morocco, trying to salvage his relationship with his wife, lawyer Gail Perkins (Naomie Harris). They're staying in a hotel he can barely afford on his academic's salary.
Films to watch in 2016

Show all 30
Here, he is befriended by Dima, a flamboyant, tattooed Russian money man and mafioso (Stellan Skarsgård) who plays tennis with him and takes him to decadent parties at which oligarchs prey on beautiful call-girls. Dima, it turns out, wants to defect and sees Perry as a potential go-between. Damian Lewis plays Hector, a senior British "spook" ready to break the rules to help this happen if it helps expose the treachery of some leading British politicians.
Director White has an eye for striking and sometimes melodramatic imagery. There is a very striking shot of a beautiful murdered woman bleeding into the snow as well as slow motion shots of ballet and lots of picturesque scenes of forests and mountain tops. Skarsgård is in flamboyant form, urbane and charming one moment, utterly brutal the next, strangely sentimental about his family and with more than a hint of Rasputin about him.
McGregor is also engaging as the innocent British everyman, somehow caught up in the great game of international espionage. There are car chases, helicopter crashes, fist fights, gun fights and lots of complicated business involving USB sticks and ornamental revolvers. The pace doesn't slacken but this is still determined superficial fare with none of the moral or political complexity taken for granted in George Smiley's day.
Register for free to continue reading
Registration is a free and easy way to support our truly independent journalism
By registering, you will also enjoy limited access to Premium articles, exclusive newsletters, commenting, and virtual events with our leading journalists
Already have an account? sign in
Join our new commenting forum
Join thought-provoking conversations, follow other Independent readers and see their replies