Paddington, film review: Choppy and episodic
If Paddington is to succeed as a movie franchise, far more attention will need to be paid to the storytelling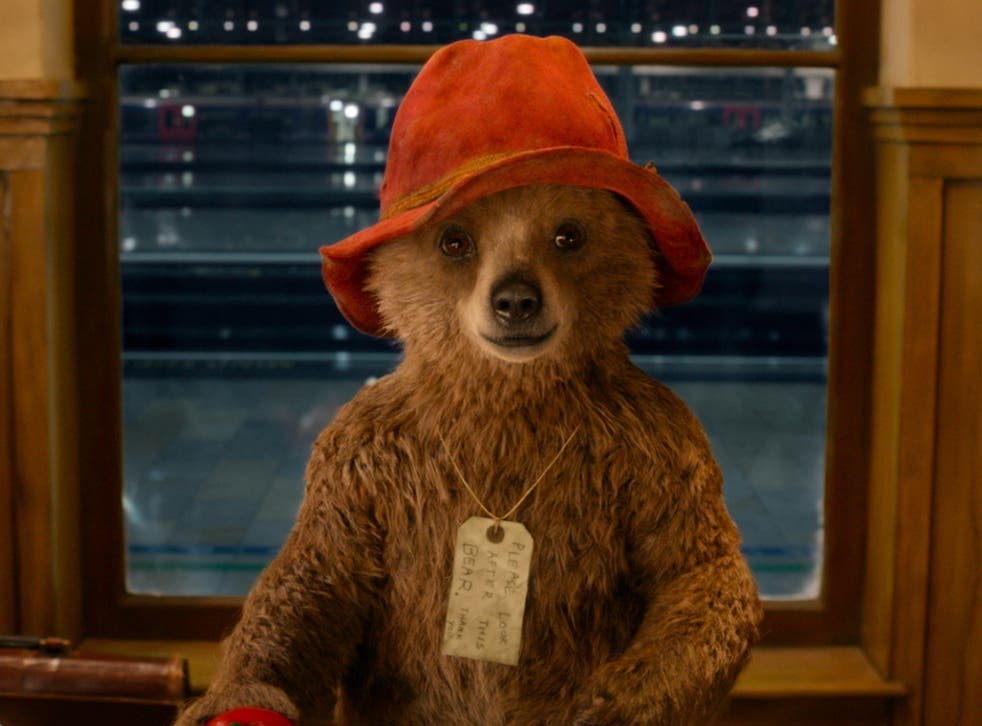 They served marmalade sandwiches at the press screening for the new, long awaited Paddington movie. The film arrives trailing far more controversy in its wake than you might expect of a kids' movie about a much loved bear who wears a duffel coat.
First, there was the issue with Paddington's voice. Oscar winner Colin Firth dropped out of the project because he wasn't considered quite right and was replaced by Ben Whishaw (Q from the latest Bond movies.) Then, the censors gave the film a PG certificate for "sexual references", thereby upsetting the bear's creator, Michael Bond.
No, the marmalade isn't put to any untoward uses. This isn't exactly Last Tango In Paddington, even if Nicole Kidman does look and behave like a dominatrix as the vengeful taxidermist Millicent, determined to stuff the bear and put him on display at the Natural History Museum. It is a film of considerable charm but one undermined by a very bitty and flimsy screenplay. Writer-director Paul King has more flair for comic set-pieces than he does for sustained narrative.
The film begins very engagingly with a black and white newsreel showing us "darkest Peru." This is where a member of the Geographical Society (Tim Downie) headed on an exploratory trip, met some talking bears, introduced them to the joys of marmalade and promised them hospitality in London if they should ever get that far.
Years later, an earthquake strikes. With his home devastated, a young bear is dispatched to London in search of a new life. Here, he is discovered at the station and adopted, at least temporarily, by the Brown family. Mr Brown (Hugh Bonneville) resents this intruder in his midst but his wife (Sally Hawkins) dotes on him as do the kids and Mrs Bird (Julie Walters.)
If you enjoy old fashioned slapstick - flooding baths, chases, bears in fridges - you will find plenty to savour here. The filmmakers show off London landmarks whenever we can. In one touching interlude, we see a lonely bear look for comfort in a guard's hut outside Buckingham Palace. Thanks to the astonishing VFX, Paddington seems extraordinarily life like and expressive. Whishaw's dolorous tones serve him well. The storytelling, though, is choppy and very episodic. For some reason, the Browns' house is designed in eye-pppng day-glo colours. Many of the performance err on the side of Pantomime-style caricature. Peter Capaldi is wasted as the Browns' nosy neighbour and there is only so much mugging and whisky drinking from Julie Walters that you can take in a single film.
The kids at the screening I attended seemed to adore the film, kicking seats and whooping away. It is a moot point whether the film will have the same appeal for older viewers who remember Paddington from their own childhoods and perhaps pictured him in a different way than he is portrayed here.
It will be intriguing too to see what international audiences make of such eccentric and quintessentially British fare. If Paddington is to turn into a movie franchise, one suspects that marmalde sandwiches under hats and scenes of mayhem in kitchens and bathrooms won't be quite enough. Far more attention will need to be paid to the storytelling.
Join our new commenting forum
Join thought-provoking conversations, follow other Independent readers and see their replies