Paper Towns, film review: Thankfully lacking the sentimentality of The Fault in Our Stars
(12A) Jake Schreier, 105 mins. Starring: Nat Wolff, Cara Delevingne, Halston Sage
Geoffrey Macnab
Friday 14 August 2015 01:17 Comments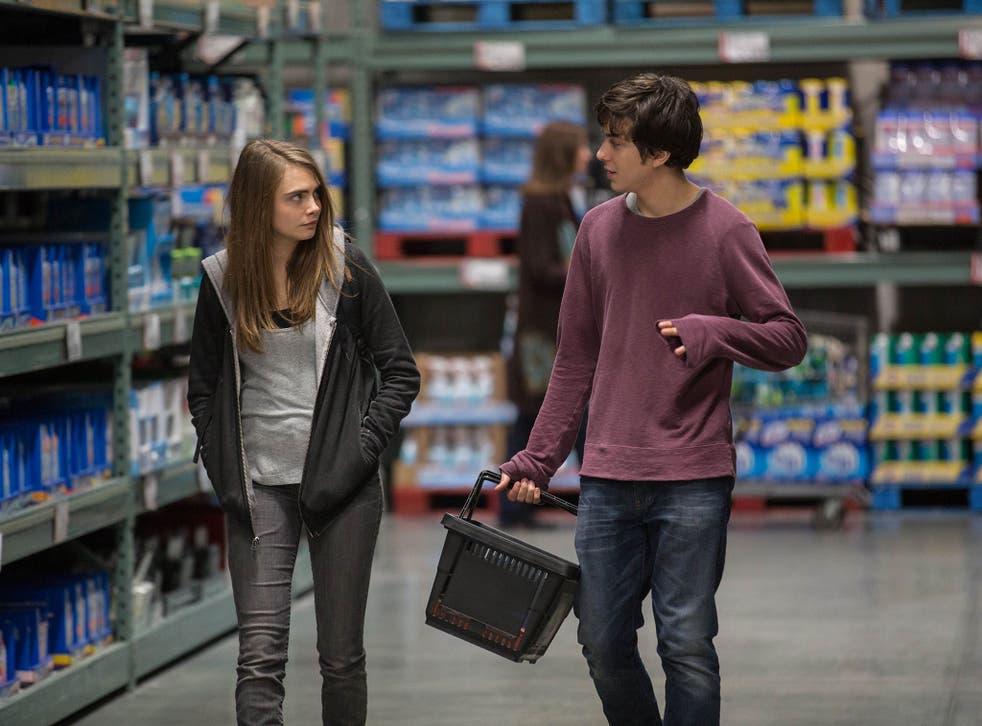 Paper Towns is the latest adaptation of a young adult novel by John Green (The Fault in Our Stars). It is yet another rites-of-passage story in which American teenagers learn the usual, painful lessons about life and love.
Models and musicians in films

Show all 25
Nat Wolff plays Quentin, a slightly geeky high school senior who has long been obsessed by the beautiful and headstrong girl Margo (Cara Delevingne) who lives opposite him in the dreary Florida suburbs. She is not just a source of youthful erotic fascination. Margo also represents a spirit of non-conformity and adventure. She is precocious, impulsive and even likes Woody Guthrie music.
The film is thankfully shorn of the sentimentality which weighed down The Fault in Our Stars. There are no young lovers suffering from terminal diseases here. British actress-model Delevingne is well cast as the muse-like Margo who so enraptures Wolff. Delevingne plays her as a glamorous beatnik with an appealing sense of mischief.
Register for free to continue reading
Registration is a free and easy way to support our truly independent journalism
By registering, you will also enjoy limited access to Premium articles, exclusive newsletters, commenting, and virtual events with our leading journalists
Already have an account? sign in
Join our new commenting forum
Join thought-provoking conversations, follow other Independent readers and see their replies