Precinct Seven Five, film review: Exhilarating trip to the rotten side of the Big Apple
(15) Tiller Russell, 104 mins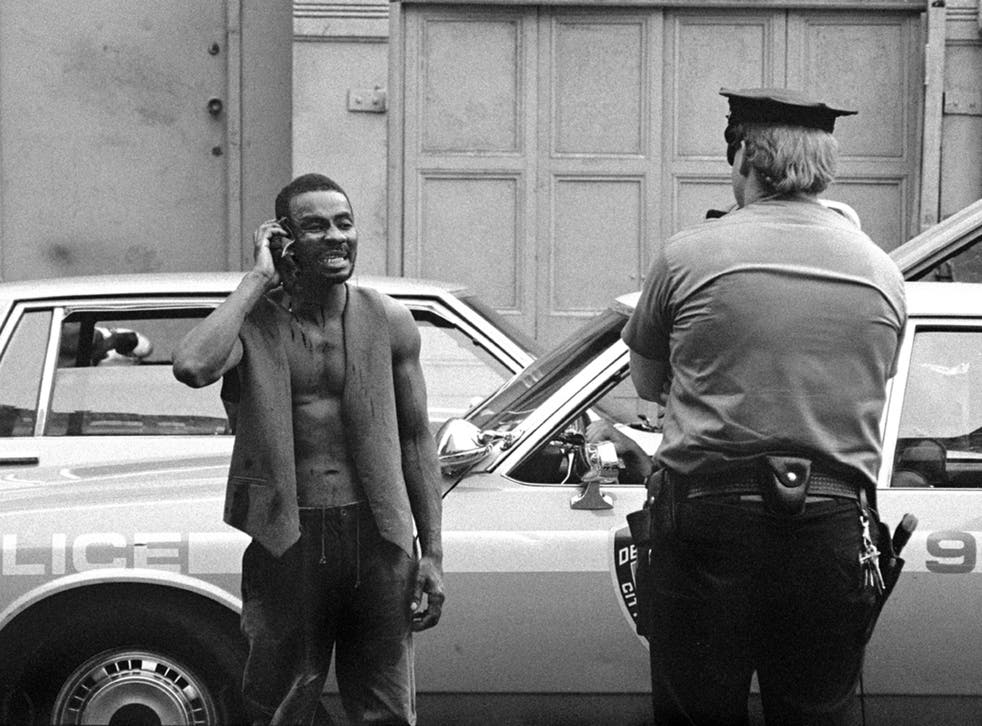 Tiller Russell's fast-moving, invigorating documentary will make very gratifying viewing for fans of all those New York-set cop movies by Martin Scorsese and Sidney Lumet. If Precinct Seven Five is taken as the measure, such fictional representations of police corruption were, if anything understated. Real life was much, much worse. Theft, extortion and narcotics trafficking were second nature for the officers in Precinct Seven Five. With 3,500 murders a year, the city was, for a period in the Eighties, a virtual "war zone".
Russell doesn't so much moralise about the extent of the cops' bad behaviour as delight in it. He is helped by his main character, Mikey Dowd, "a once in a generation corrupt cop" as one of his former colleagues calls him. Interviewed more than a decade after his misdeeds came to light, Dowd turns out to be a tremendous raconteur, reminiscing with barely hidden glee about his time as a kingpin in the "land of fuck", the most deadly precinct in the country.
Somehow, Russell has persuaded not just Dowd but drug dealers, internal affairs investigators and "rat" cops who gave evidence against their colleagues to appear on camera. Editing at breakneck speed, he intersperses their interview material with re-creations of key incidents and plenty of archive and newsreel footage. For both entertainment and insight, the documentary easily stands comparison with all the fictional depictions of NYC's cops up to no good. The one point Russell does skim over in near-criminal fashion is the sheer extent of the suffering and violence endured by those who lived in the precinct in its darkest days.
Register for free to continue reading
Registration is a free and easy way to support our truly independent journalism
By registering, you will also enjoy limited access to Premium articles, exclusive newsletters, commenting, and virtual events with our leading journalists
Already have an account? sign in
Register for free to continue reading
Registration is a free and easy way to support our truly independent journalism
By registering, you will also enjoy limited access to Premium articles, exclusive newsletters, commenting, and virtual events with our leading journalists
Already have an account? sign in
Join our new commenting forum
Join thought-provoking conversations, follow other Independent readers and see their replies