Review: Movie 43, Peter Farrelly's 'comedy' is utterly devoid of laughs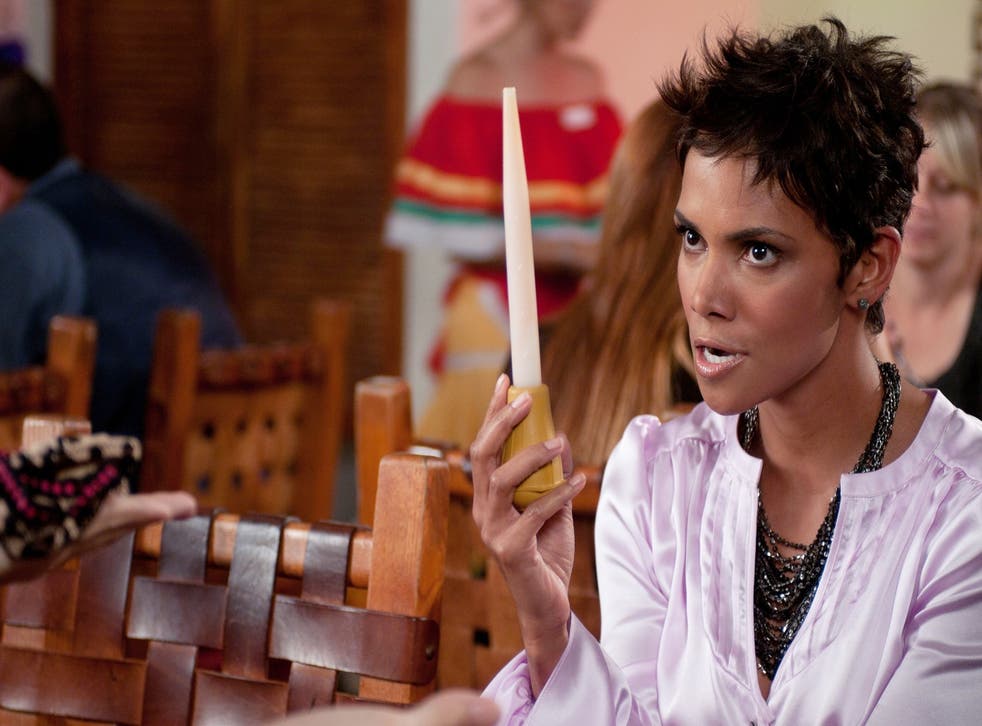 Feeling a bit overwhelmed by the slew of serious Oscar films on at the moment? Looking for something a little more light-hearted than war on terror or civil rights? How about Movie 43?
This, presumably, was the thinking behind the release slap bang in the middle of awards season of this star-studded 'comedy' (for want of another word) from There's Something About Mary's Peter Farrelly, working for once without his brother Bobby.
But this is a film so utterly devoid of laughs that it makes one wonder whether Hollywood stars really are feeling the pinch too. Featuring two current Oscar nominees (Hugh Jackman and Naomi Watts), two Oscar winners (Halle Berry and Kate Winslet) and many more big names including Emma Stone, Richard Gere, Justin Long and Stephen Merchant, this ramshackle arrangement of one-joke vignettes, each with a different director, is an orgy of bad taste that feels laboured, plotless and dull.
The (flimsy) premise centres around three teenage boys searching online for the fabled Movie 43, a banned film they describe as "like The Ring but with a good ending". (It says a lot about the lack of real narrative here that the film was released in America with an entirely different opening.)
On their search they find a series of sketches so badly executed they simply do not belong on the big screen, even for the YouTube generation. Jackman plays a man on a blind date, with a neck growth resembling a scrotum; Jason Sudeikis is a foul-mouthed Batman eyeballing women's private parts at a speed-dating event. Even Anna Faris, a regular on the gross-out comedy circuit, outdoes herself in a scatological skit so revolting it makes American Pie look like Casablanca.
"Once you see it you can't unsee it," boasts one of the film's marketing slogans. How true.
Join our new commenting forum
Join thought-provoking conversations, follow other Independent readers and see their replies