Reviews Round-up: Independence Day: Resurgence, Ma Ma, No Home Movie
Featuring work by directors Roland Emmerich, Julio Medem, and Chantal Akerman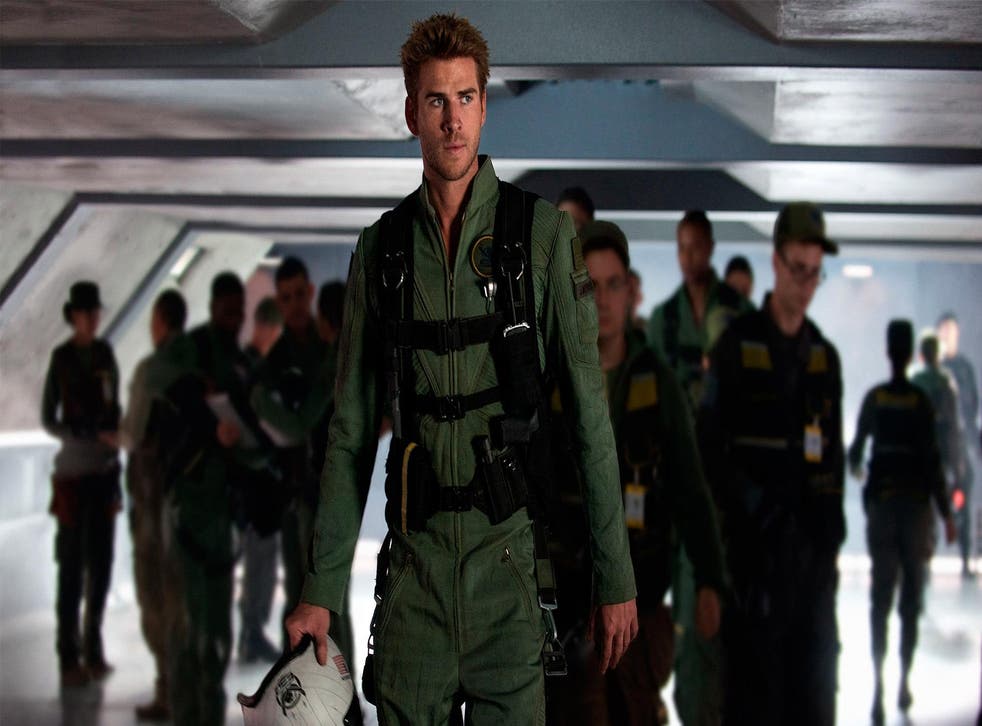 Independence Day: Resurgence (12A)
Two Stars
Roland Emmerich, 120 mins, starring: Maika Monroe, Liam Hemsworth, Joey King, Judd Hirsch, Jeff Goldblum, Bill Pullman
"Make no mistake, this is humanity's last stand," one of the characters solemnly tells us during Emmerich's horribly overblown and misconceived disaster movie sequel. The aliens which caused such devastation in 1996 have returned and they're ready to wreak as much havoc as a reported $200 million budget can buy.
The biggest disaster here is a screenplay which is pulling in far too many different directions. The filmmakers don't seem sure whether this is an exercise in kitsch nostalgia for the mid-1990s (complete with many of the original characters, minus Will Smith), a spoof, a serious sci-fi movie or just an excuse to splatter the screen with as many computer-generated images of destruction as possible.
Early in the movie, the US President (Sela Ward) authorises a pre-emptive strike on an alien vessel. There is much whooping, fist-pumping, and a full-blown national day of rejoicing but the celebrations turn out to be very premature. It seems they've hit the wrong target. The aliens are on their way to earth, ready to avenge the indignities their buddies suffered during the "war of 1996" in the first movie.
Resurgence features a bewildering number of characters, plot lines, and locations. Liam Hemsworth plays Jake, the reckless Top Gun-like pilot, on duty on a moon base and always falling foul of his Chinese boss, General Lao (Chin Han). He is a bitter rival with fellow pilot Dylan Hiller (Jessie Usher playing the son of the Will Smith character).
He is also in love with fellow pilot turned White House assistant Patricia (Maika Monroe). She's the daughter of former President Whitmore (Bill Pullman), a raggedy and eccentric old-timer who, like Harrison Ford's Han Solo in Star Wars, still has some kickass bravado about him. Scientist David Levinson (Jeff Goldblum) is first spotted in central Africa, consorting with War Lord and leader Umbutu (Deobia Oparei) who has inside knowledge about how to fight the aliens.
He also spends a lot of time flirting with fellow scientist Dr. Marceaux (Charlotte Gainsbourg). His father (Judd Hirsch), whom he seldom sees, ends up driving a bus full of abandoned kids across the desert and straight into the aliens. Like a hyperactive kid with attention deficit disorder, director Emmerich struggles to concentrate only on one character or strand of the story for more than a moment or two at a time.
The best moments here are the montages of death and destruction. London takes a battering (Tower Bridge is flattened although, a little unfairly, over in Paris, the Eiffel Tower escapes entirely untouched.) For all the violence and death around them, none of the protagonists here display the slightest sign of fear, dismay, or grief. The tone is bizarrely upbeat throughout, as if an alien invasion is really just an extension of a 4th of July party - an excuse for letting off fireworks and making as much noise as possible.
Ma Ma (12A)
Three Stars
Julio Medem, 111 mins, starring Penelope Cruz, Luis Tosar, Asier Etxeandia
Ma Ma has a plot as full of contrivance and coincidence as the most lachrymose afternoon TV-movie tearjerker. Magda (Penelope Cruz) is about to lose her job. Her husband has walked out on her. To cap it all, she has a cancerous lump on her breast. Arturo (Luis Tosar) is a football scout for Real Madrid who spots Magda's son as a kid with potential on the very day that his daughter is killed and his wife is left in a coma. Inevitably, Magda and Arturo are drawn together.
Access unlimited streaming of movies and TV shows with Amazon Prime Video Sign up now for a 30-day free trial
Sign up
Basque director Medem, who also scripted the film, tackles melodramatic material with surprising grace and restraint. As the long-suffering heroine, Cruz's Magda seldom succumbs to self-pity. Rather than bask in her misfortunes, she sees them as experiences from which she can learn more about herself and those around her.
She has extreme powers of empathy, consoling others even as her own life threatens to collapse. The film is absurdly corny and features its share of toe-curling moments (the gynaecologist who bursts into song, Magda's visions of a little Siberian orphan girl walking through the snow) but Cruz gives a big-hearted performance in a very demanding role.
No Home Movie
Four Stars
Chantal Akerman, 114 mins, featuring: Chantal Akerman, Natalia Akerman
This is the last film that the radical feminist filmmaker Akerman completed before her untimely death last autumn. It's a determinedly small-scale, hermetic but very intimate movie, partly shot on her mobile phone, in which she explores her relationship with her beloved mother.
Natalia is a Holocaust survivor now in her mid-80s and beginning to fade. The narrative style is meditative and very oblique. The very first shot, of a tree blowing in a violent wind, is held for a considerable period. Much of the film shows the ailing Natalia in the kitchen or sitting room of her Brussels apartment, observed by her daughter's camera at a distance.
There are snippets of conversation, sometimes in person or by Skype, in which details of the family history emerge. This is not an easy film to watch but its power and poignancy are only increased by the circumstances in which it was made.
Join our new commenting forum
Join thought-provoking conversations, follow other Independent readers and see their replies