Reviews Round-up: Queen of Earth, Notes On Blindness, The Colony
Featuring films by directors Alex Ross Perry, Pete Middleton and James Spinney, and Florian Gallenberger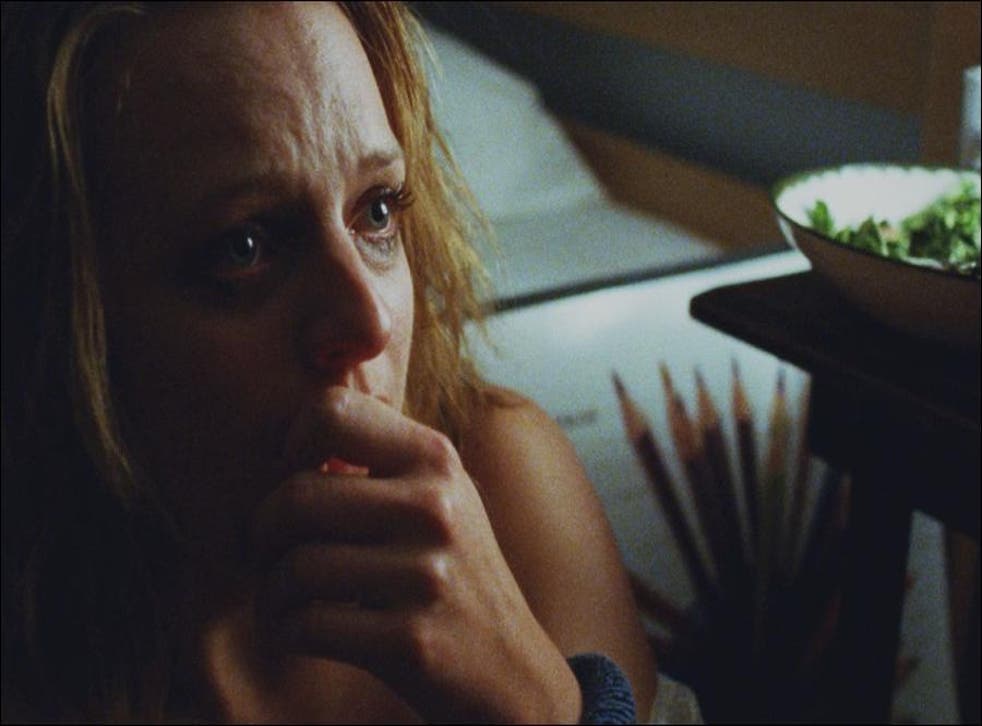 Notes On Blindness (U)
Four Stars
Pete Middleton, James Spinney, 90 mins, starring: Dan Renton Skinner, Simone Kirby, John M. Hull (voice), Marilyn Hull (voice)
This is a very original film about a daunting subject, namely the shock of living with blindness. Directors Middleton and Spinney blur lines between documentary, drama, and film essay as they tell the story of John Hull, a theologian who in the early 1980s lost his sight. They've been able to draw on Hull's own audio diary in which he chronicled his condition.
His words are lip-synched by actors but, during much of Notes On Blindness, we hear his disembodied voice. Hull, who died in 2015, was an academic and teacher. The filmmakers show how painstakingly he analyses his condition and feelings about it, looking in on his own life as if he is a scientist staring at himself through a microscope. As he puts it, he had to think about blindness because "if I didn't understand it, it would defeat me."
Hull is very perceptive about everything from the way his kids behave in his presence to his own fluctuating moods. He is dismayed that there is nothing for blind people to read other than detective novels and romantic fiction - and so he recruits a small army of friends to "record" books for him. He talks movingly about dreams in which he "sees" his children and also of how the "pictures" in the gallery of his mind dim over time and he ends up unable to remember what even those closest to him looked like.
There are Prussian reflections about consciousness and the perception of time and place. Every time he wakes up, he reflects. It is as if he has lost his sight all over again. He waxes lyrical about the very intense experience of hearing rainfall.
One of his insights is that the brain feeds on imagery. When optic stimulation ceases, the brain suffers - a cause, he speculates, of his feelings of depression and claustrophobia. Hull doesn't succumb to self-pity. Making his condition the subject of his research not only staves off despair but proves a form of catharsis and a spur to creativity. The filmmakers tell his story in a rigorous but lyrical and very moving fashion.
Queen Of Earth (15)
Three Stars
Alex Ross Perry, 89 mins, starring: Elisabeth Moss, Katherine Waterston, Patrick Fugit, Kentucker Audley
Perry's psychological drama plays like a self-conscious American variation on Ingmar Bergman's Persona. It's a study of two young women - old friends, staying together in a remote and idyllic country retreat. Catherine (Elisabeth Moss) is getting over the break-up of a relationship and is still struggling to cope with the death of her famous artist father.
Over the course of the movie, she becomes increasingly strung out and hysterical. Waterston plays the friend Virginia "Ginny", whose parents own the lodge.
Access unlimited streaming of movies and TV shows with Amazon Prime Video Sign up now for a 30-day free trial
Sign up
Catherine and Ginny are ostensibly very close friends but that doesn't stop them from treating one another with viciousness and hostility. The dialogue here is often very barbed indeed. Catherine's behaviour becomes ever more erratic and hostile the longer she stays with her friend. She is goaded by Ginny's friend and neighbour Rich (Fugit), who takes great pleasure in telling her that she is a rich, spoilt brat, making a spectacle of herself.
Perry doesn't just borrow from Bergman. He uses techniques familiar from horror movies like Rosemary's Baby - eerie music, jarring close-ups, and sudden flashbacks. At times, the style is very mannered but Moss and Waterston give rich and subtle performances as the two feuding friends who provide a twisted reflection of one another.
Colonia: Interview with Emma Watson

The Colony (15)
Two Stars
Florian Gallenberger, 106 mins, starring: Emma Watson, Daniel Brühl, Michael Nyqvist
It's Chile, 1973, and the Allende regime has just been toppled by Pinochet's brutal forces. Idealistic young German photographer Daniel (Brühl) and his air stewardess girlfriend Lena (Watson) are arrested on the streets. She is released but he is driven off in a minibus and taken into captivity in the remote encampment of "Colonia Dignidad".
The Colony is supposed to be a charitable mission but is, in fact, a prison camp, presided over by a brutal, Rasputin-like cult leader Paul Schäfer (Nyqvist) and a lot of very scary looking female followers in starched uniforms. Lena pretends she has found God and tries to enlist in the cult in a bid to save him.
The film's intentions are hard to work out. It starts as if it is a political thriller but quickly turns into a cross between a horror movie and a 1950s-style Colditz-style prison escape drama.
The Colony has decent enough production values but still feels silly and overwrought. Watson brings plenty of gumption to her role as the long-suffering heroine, working in the fields and listening to the preacher's deranged sermons without blowing her cover as she waits for her chance to save her beloved. Daniel, meanwhile, passes himself off as simple-minded ("as dumb as they come") in order to survive.
Paul Schäfer was a (very unsavoury) real-life historical figure who died in 2010 and many elements of the film are drawn from historical fact. The film, though, is melodramatic in the extreme. Nyqvist's Schäfer speaks in crude, misogynistic language and behaves like a crazed villain in an Eli Roth torture porn film. There is a bizarre scene in which General Pinochet visits the camp - and the inmates line up to greet him dressed as if they are rural folk in 1930s Germany, meeting Hitler.
The final scenes are given over to the inevitable escape attempt, handled in very noisy, very predictable fashion.
Join our new commenting forum
Join thought-provoking conversations, follow other Independent readers and see their replies