Rock The Kasbah, film review: Bill Murray is worth watching but shouldn't be centre of the narrative
(15)​ Barry Levinson, 106 mins. Starring: Bill Murray, Bruce Willis, Kate Hudson, Zooey Deschanel, Leem Lubany
Geoffrey Macnab
Thursday 17 March 2016 20:43 Comments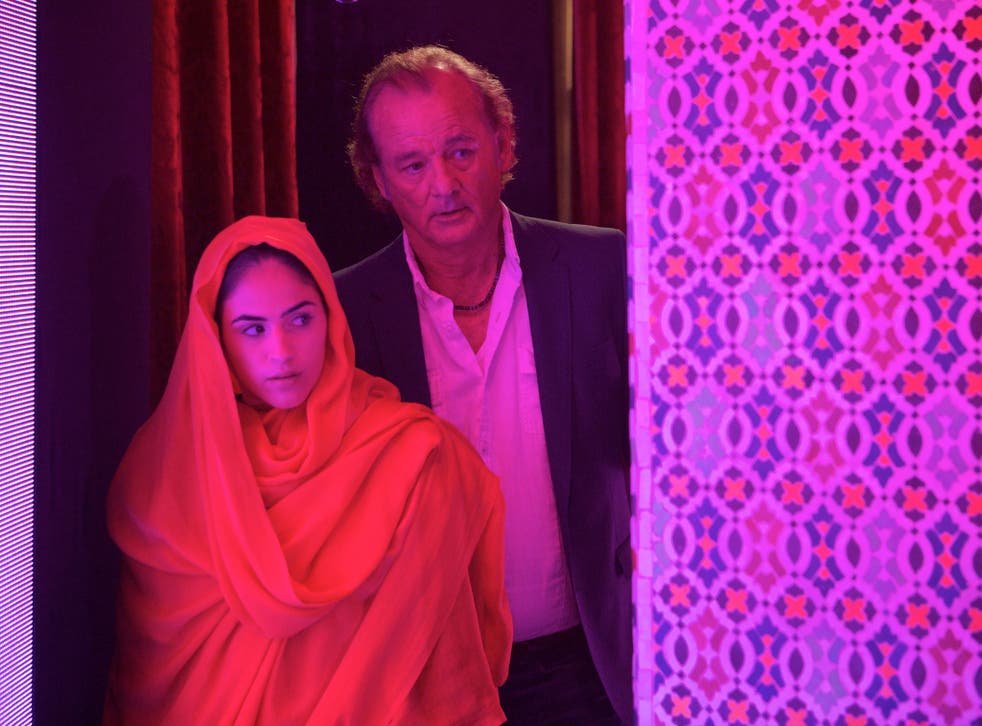 Barry Levinson's film, loosely inspired by the true story of reality TV show Afghan Star, comes at its subject matter from entirely the wrong direction. This is surely a story that needed be told from the perspective of the young Pashtun woman who defies her father and her village, and risks the murderous wrath of the Taliban, by singing Cat Stevens songs on Afghan TV.
Instead, the film-makers put a sleazy LA rock promoter, Richie Lanz (Bill Murray), at the centre of the narrative. He's a has-been, never-was who lives off imagined past glories and only comes to Afghanistan in the first place to make a quick buck by putting on music for the troops.
The portrayal of Afghanistan is straight from the Hunter S Thompson school of wilful exaggeration. The Americans in Kabul are money grasping, pill-popping arms dealers or security consultants. There's a strange performance from Bruce Willis as a mercenary and Kate Hudson has a thankless role as the prostitute with the heart of gold. There are pleasures along the way. Murray is always worth watching and projects some of the same stoical bemusement that made his performance in Lost in Translation so memorable. In one of the film's best moments, he gives a strident performance of Smoke on the Water to some bemused village elders. There is plenty of Bob Dylan and Eric Clapton on the soundtrack, too.
Register for free to continue reading
Registration is a free and easy way to support our truly independent journalism
By registering, you will also enjoy limited access to Premium articles, exclusive newsletters, commenting, and virtual events with our leading journalists
Already have an account? sign in
Join our new commenting forum
Join thought-provoking conversations, follow other Independent readers and see their replies