Run All Night, film review: Another Liam Neeson chase film, but this is a cut above the rest
Jaume Collet-Serra, 114 mins. Starring: Liam Neeson, Ed Harris, Joel Kinnaman, Vincent D'Onofrio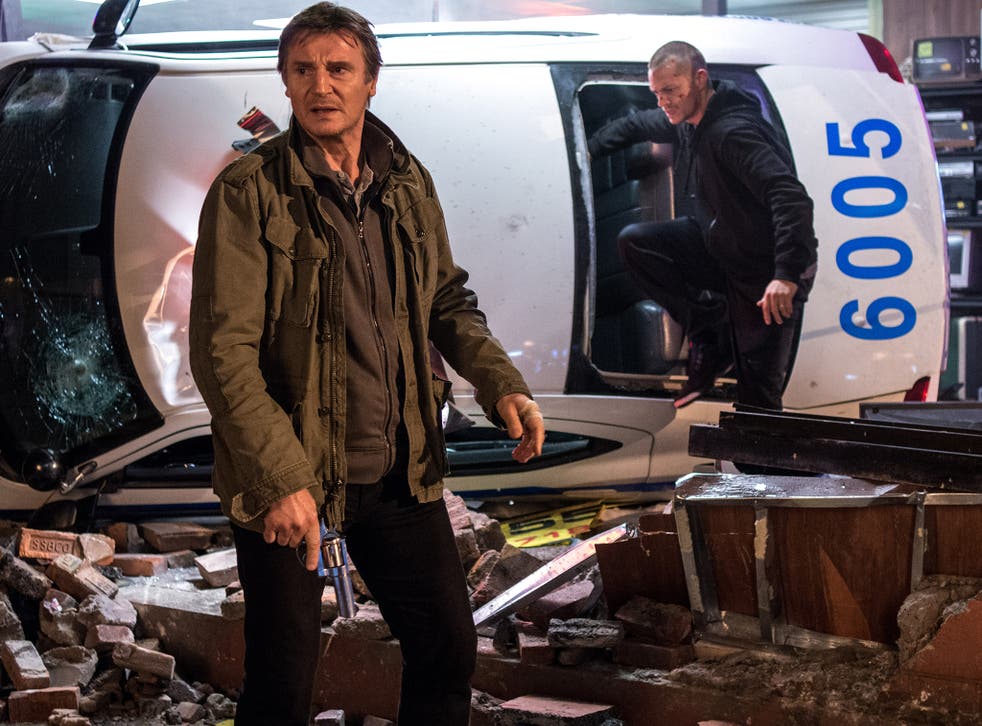 The latest Liam Neeson vehicle is an enjoyably overcooked latter-day film noir with a heavyweight cast (Neeson, Ed Harris, Vincent D'Onofrio and, looking like an Old Testament prophet or ZZ Top guitarist, Nick Nolte) all mugging it up. The screenplay, by Brad Ingelsby (who co-wrote the similarly overwrought Out of the Furnace) is based around family feuds, fraught father/son relationships and ancient tribal loyalties in New York's gangster community.
Neeson reprises his mangy old celtic lion routine as Jimmy Conlon, an ageing Brooklyn mobster and hitman drinking too much, estranged from his family and haunted by the memories of all his killings. Ed Harris is Jimmy's childhood friend Shawn Maguire, his boss for many years, now equally weather-beaten and trying, at the tail end of his life, to go straight.
Both men have sons. Neeson's boy Mike (Joel Kinnaman) despises his father and will have nothing to do with his criminal lifestyle. He's a limo driver, community activist and boxing coach – we learn early on that he is very handy with his fists. By contrast, Harris's son Danny (Boyd Holbrook) is a wild-eyed delinquent, desperately trying to creep out from under his father's shadow. When Danny double-crosses some Albanian hoodlums, he sets in motion a bloody and tragic chain of events that, ultimately, pits Neeson against Harris.
Visually, Run All Night is stunning. The director Jaume Collet-Serra uses his night-time New York locations – high-rise buildings, subways, diners, Madison Square Garden, old railway tracks – in moody, atmospheric fashion. There are frequent high-angle shots of the city with the cars and people teeming below. The camera will then plunge into the chaos of street life before giving us sweaty close-ups of its protagonists, always seen in heavy shadows.
Plot-wise, the film is far less sure-footed. Chase follows breakneck chase but, when you stop for breath, you realise that the characters' behaviour makes very little sense. Still, Neeson is Hollywood's oldest and most prolific action star – and this, at least, is a cut above some of his recent vehicles.
Join our new commenting forum
Join thought-provoking conversations, follow other Independent readers and see their replies