Show Dogs review: a proverbial dog's dinner of a movie
(PG) Dir: Raja Gosnell, 92 mins, starring/voiced by Will Arnett, Chris "Ludacris" Bridges, Natasha Lyonne, Jordin Sparks, Gabriel Iglesias Shaquille O'Neal, Omar Camparro, Stanley Tucci
Geoffrey Macnab
Wednesday 23 May 2018 15:53 Comments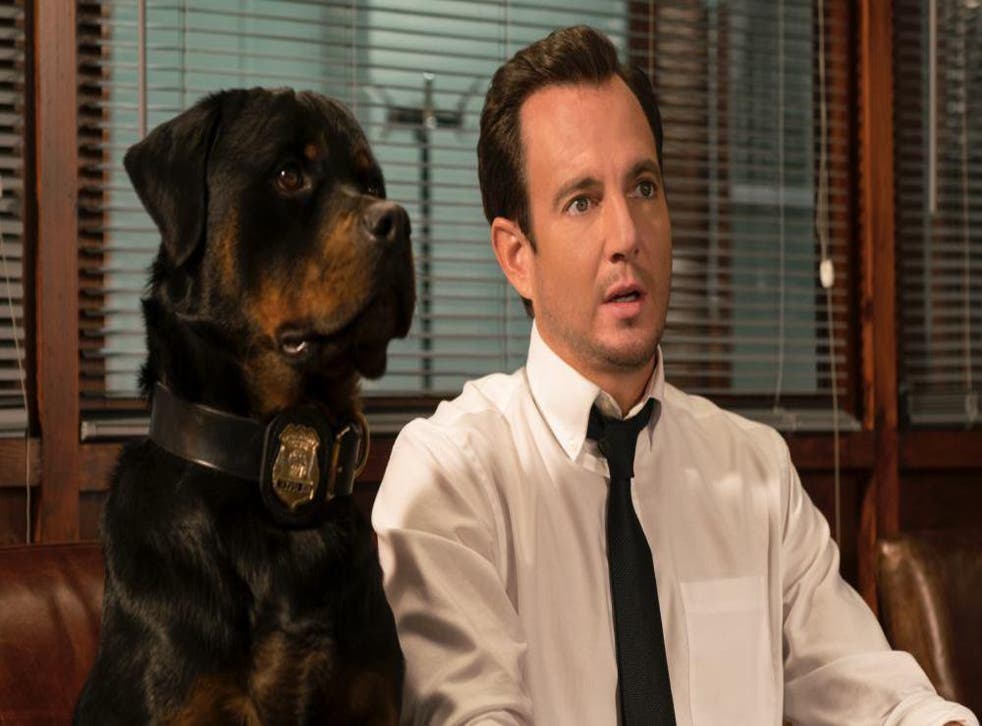 "He's putting policework on paws to go undercover," is the feeble pun on the poster for family comedy Show Dogs, and this talking mutt movie turns out to be every bit as lame as its own marketing. This is the story of Max, a Rottweiler working in the New York police department who goes undercover at a dog show in Las Vegas to bust an animal smuggling ring which has made off with a baby panda.
Max (voiced by rapper Chris "Ludacris" Bridges) is an aggressive, alpha male street dog with a foul temper and a love of hip hop. In order to catch the villains, he needs to win the "Best in Show" and try to get himself kidnapped.
Somewhat randomly, Max ends up with a hapless, dog-hating, FBI agent Frank Mosley (Will Arnett) as his human handler. They can't stand each other. The relationship isn't helped when Frank has to finger Max's private parts during the dog show. (It's not fully explained why he needs to do such nefarious things with his hands or what purpose it serves giving Max a bikini wax in the first place).
Some biggish name talent is on hand to voice the various dogs (and pigeons) who come into Max's orbit. Basketball star Shaquille O'Neal voices the very laid back, very shaggy Karma; Alan Cumming yaps away as Dante, the Yorkshire terrier; Stanley Tucci sounds very much like Maurice Chevalier in Gigi as Philippe, The Papillon.
Max uses his guile to get all the other Rottweilers disqualified from the competition and turns out to relish the spotlight.
The film was shot at studios in Wales and manages the unlikely feat of recreating Vegas and the mean streets of New York in the principality. It's the proverbial dog's dinner of a movie but it does yield one or two laughs along the way. If you like to see little pugs drinking out of mini-lavatories or dogs farting or little poodles with cucumbers on their eyes, getting expensive spa treatment, this could be the film for you. It's probably a little too cynical and abrasive in its humour for a younger audience and too juvenile for any but the most undiscerning adults. The final reel showdown in a plane hangar is especially feeble.
Register for free to continue reading
Registration is a free and easy way to support our truly independent journalism
By registering, you will also enjoy limited access to Premium articles, exclusive newsletters, commenting, and virtual events with our leading journalists
Already have an account? sign in
Join our new commenting forum
Join thought-provoking conversations, follow other Independent readers and see their replies