Skate Kitchen review: A joyful meditation on friendship
Director Crystal Moselle creates a fictionalised portrait of the rising stars of New York's skate scene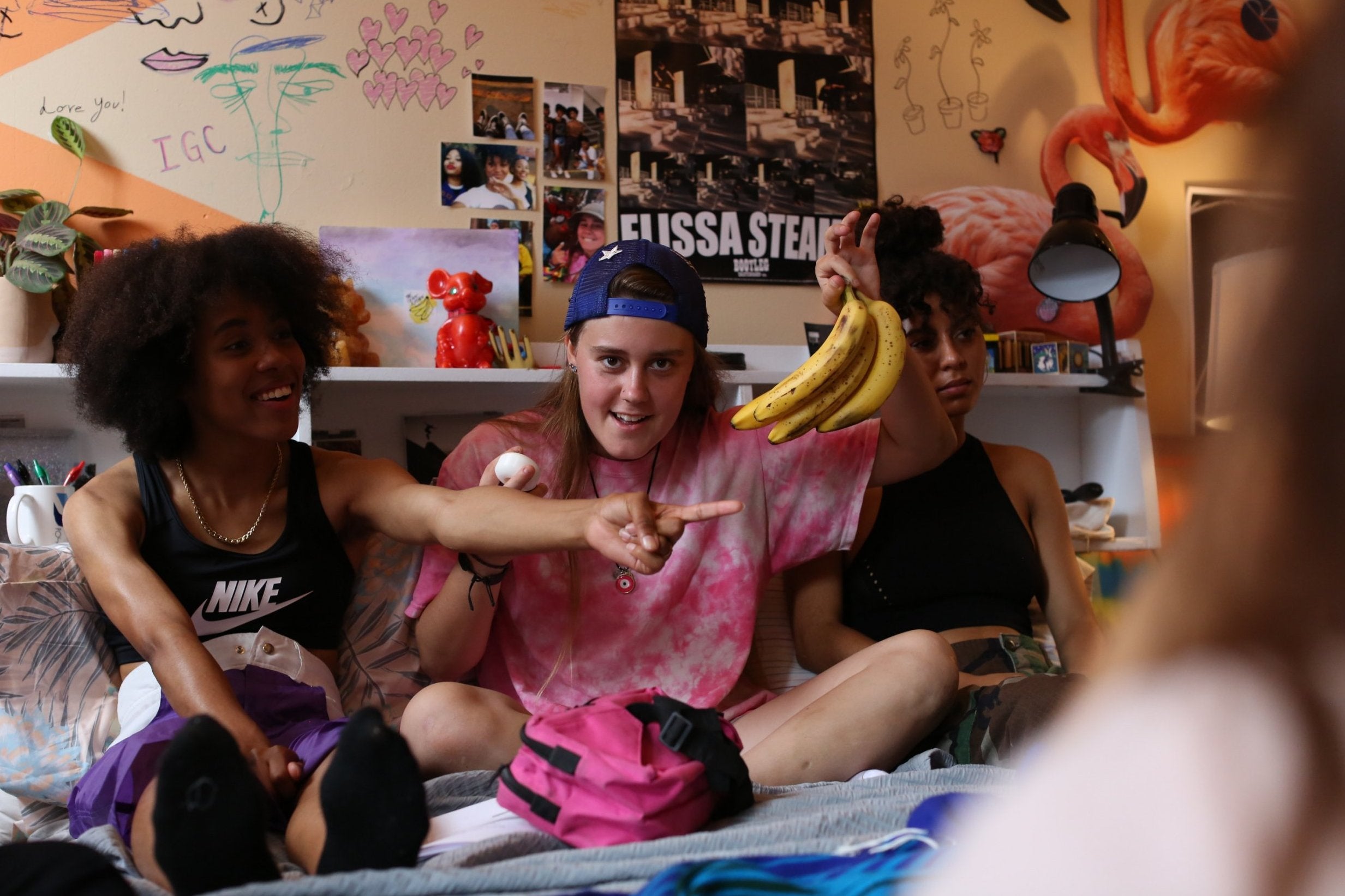 Dir: Crystal Moselle; Starring: Rachelle Vinberg, Kabrina Adams, Tom Bruno, Thaddeus Daniels, Nina Moran, Jaden Smith. Cert 15, 106 mins.
Skate Kitchen is a wonderfully lyrical and well-observed rites of passage story. Its main character is a shy, softly spoken teenager from Long Island who happens to be a fearless virtuoso on her skateboard.
Camille (Rachelle Vinberg) is an 18-year-old tomboy. She loves to skateboard and then to post her boldest moves on social media. She runs away from the home she shares with her single mother to become part of a New York-based female skateboarding crew, sleeping on sofas and earning money for food and rent by working as a cashier in a supermarket.
Director Crystal Moselle is best known for her 2015 documentary The Wolfpack, about six brothers who grew up in New York locked away from the outside world. She originally intended to make Skate Kitchen as a documentary too, but eventually turned to fiction instead.
In the story, Camille and her skateboarding friends form a tight-knit gang. They relish each other's company but can be hostile and aggressive to outsiders and strangers, for example, the equally tight-knit gang of male skateboarders who congregate at many of the same places.
Moselle occasionally over-does the dreamy slow-motion shots of the youngsters performing backflips on their boards. Even so, the footage of their stunts is graceful and poetic. Camille is a Peter Pan figure, initially reluctant to grow up. She confides to her friends that, as a kid, she used to hit herself in the chest because she didn't want breasts.
However, as she matures, her perspective on the world changes subtly. She becomes very close to male skateboarder and photographer Devon (Jaden Smith), who works at the same supermarket. He warms to her freewheeling approach to life and vouches for her with his gang.
The hitch is that her roommate Janay (Dede Lovelace) used to be involved with Devon. Janay and the rest of the crew turn against her. She isn't sure whether Devon is her first love or simply a supportive friend.
Director Moselle is much more interested in the mood she is trying to evoke than in the details of the storyline. She captures the exhilaration and camaraderie of the friends as they create their own self-enclosed world, free from parents and employers.
Access unlimited streaming of movies and TV shows with Amazon Prime Video
Sign up now for a 30-day free trial
Sign up
Access unlimited streaming of movies and TV shows with Amazon Prime Video
Sign up now for a 30-day free trial
Sign up
They party a little, take drugs and sleep with one another but their real pleasure is to be out on their boards, pushing themselves to perform new tricks. The actors, who are all playing versions of themselves, are clearly doing their stunts for real.
It's hard to say how accurate the film's depiction of the skateboarding subculture really is. You suspect that Moselle is offering a very idealised version of it. Even if that is the case, the world she depicts is still alluring and very evocative.
Skate Kitchen is about friendship and growing pains, first love and betrayal. For an urban movie set on the mean streets, this is a surprisingly gentle, meditative and joyful affair.
Skate Kitchen is released in UK cinemas 28 September
Join our commenting forum
Join thought-provoking conversations, follow other Independent readers and see their replies