Spandau Ballet's Soul Boys Of The Western World, film review: Band remember roots
The Islington soul boys are coming to a cinema near you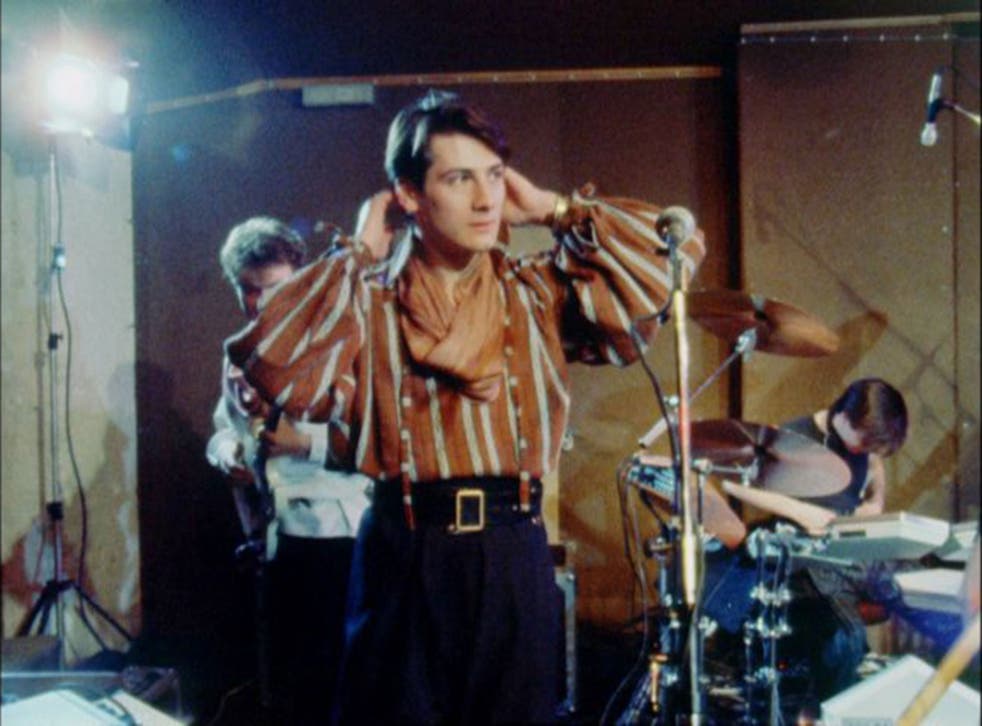 To cut a long story short, it's true, so true: the Islington soul boys are back – and they're coming to a cinema near you. After their acrimonious break-up and subsequent court battles, Eighties New Romantic band Spandau Ballet will be at the Royal Albert Hall tonight to launch George Hencken's new film about them.
You can't help but warm to the band after watching Hencken's film about their rise and fall and rise again. This isn't exactly the traditional tale of drug taking, rock'n'roll excess and groupies. Spandau Ballet ascended to the top on a diet of vodka and cheese sandwiches. The band members were working-class north London boys, out to have a laugh, not to "intellectualise" their own music.
There is a poignant and funny moment toward the end of the film which details the circumstances of the break-up. "People's lives were getting in the way of the band. People were having to leave early because they were having a sofa delivered. Previous to that, nothing got in the way of the band," one of the group members reminisces of the gradual dissolution of Spandau Ballet during the recording of the Heart Like A Sky album.
A sofa delivered? What about the money, drugs and women? What about the traditional vows that other bands make never to reunite "until hell freezes over"?
It didn't help the harmony of the band that Gary Kemp and his brother Martin were recruited to play the Kray twins in Peter Medak's 1990 feature, The Krays.
Gary wrote all their songs – and that, in the end, was an even bigger problem than home deliveries of furniture or the Kemps moonlighting as actors. You can't imagine Spandau Ballet without the magnificent booming vocals of the band's lead singer, Tony Hadley, but he and the other members were on a lesser cut than Gary.
Hencken has collaborated with Julien Temple on some of his documentaries looking at British social history through its rock and pop history. She makes a very persuasive case for Spandau Ballet's place in the Britpop pantheon. They were working-class north London grammar school boys who were influenced by punk, soul and by the crooning of Frank Sinatra and Tony Bennett (the music their parents enjoyed) in equal measure. They had a Tommy Steele-like cheeriness about them. Their name came from some graffiti that style journalist Robert Elms saw on a toilet wall in Berlin. They were flamboyant but had enough laddish machismo never simply to appear camp. Along with their arch-rivals Duran Duran, they were household names whose music you simply couldn't avoid in the Britain of the Eighties.
Hencken includes footage of Margaret Thatcher and devotes considerable time to the band's performance at Live Aid. Nonetheless, Spandau Ballet never seemed like a band with a crusading or political agenda.
In the Nineties, Tony and fellow band members Steve Norman and John Keeble launched a High Court case against Gary for a greater share of royalties. Tony and co lost. That, everyone expected, would be the end. It's a testament to their friendship that they did eventually reform – and not just to make money from nostalgic fans.
Access unlimited streaming of movies and TV shows with Amazon Prime Video Sign up now for a 30-day free trial
Sign up
As Tony yells out in words that could apply to the band itself in the garbled lyrics of their most famous anthem, "Gold", if you always believe, you will be "indestructible!"
Spandau Ballet are at the Royal Albert Hall on Tuesday night to launch their new film, Soul Boys of the Western World.
Join our new commenting forum
Join thought-provoking conversations, follow other Independent readers and see their replies