Southside With You, review: Politics, race and romance – when Barack Obama met Michelle
Richard Tanne's debut combines the soft summer light of Chicago with hard-hitting assesment of political issues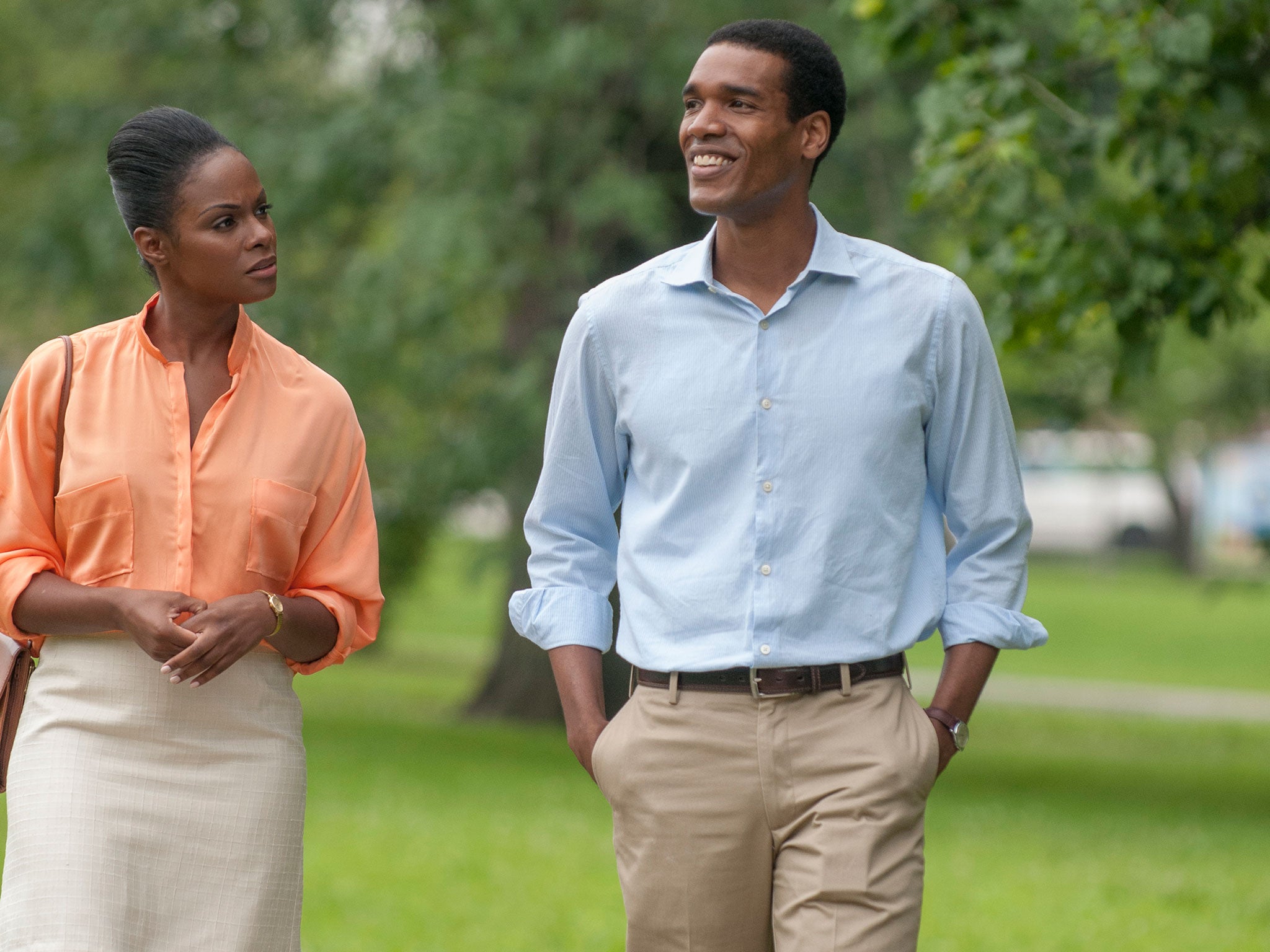 Don't discuss religion and politics on a first date? No one told Barack and Michelle Obama that in this imagining of their rendezvous back in Chicago in 1989. Southside With You is the debut feature film from New Jersey director Richard Tanne, combining the soft summer light of Chicago with a hard-hitting assessment of the issues that the Obama presidency would face, even when Barack was just a chain-smoking hotshot lawyer with a clapped out car.
The silhouette of Londoner Parker Sawyers is the absolute dead ringer for Barack Obama. Tika Sumpter, playing corporate lawyer Michelle Robinson, is no less impressive. She informs him, that as a legal colleague, they are not on a date – simply attending a community meeting together.
The question of colour is everywhere in Southside With You – the African exhibition Obama takes Michelle to before the gathering, in a rundown part of town where the black community can't get a local centre built; the movie date, where they see Spike Lee's just-released Do The Right Thing, which prophetically highlights the race riots that would resurface during Obama's presidency. It's a reminder to the audience of where the couple come from – and of how extraordinary Obama's achievement was in becoming president in 2008.
Some of the dialogue feels artificial, but there's something rather special in watching a young Obama give a rousing speech in a community church and knowing the path that lies ahead for him. Tanne also seems to be apologising in advance for some of the inertia of the presidency. "This is America," says Obama, "and it's hard to get things done." Gun laws, health insurance – all summed up in that one sentence. "We are a collection of states, and the thing to remember is that we all have to stay – united," he continues.
With all that politicking, it's incredible the pair actually get round to kissing, but they do – in a scene that will likely stir audiences' hearts.
Produced by John Legend, it deserves success. Moreover it should make stars of Sawyers and Sumpter.
Join our commenting forum
Join thought-provoking conversations, follow other Independent readers and see their replies