Tangerine, film review: Humour and pathos shot on an iPhone 5
(15) Sean Baker, 88 mins. Starring: Kitana Kiki Rodriguez, Mya Taylor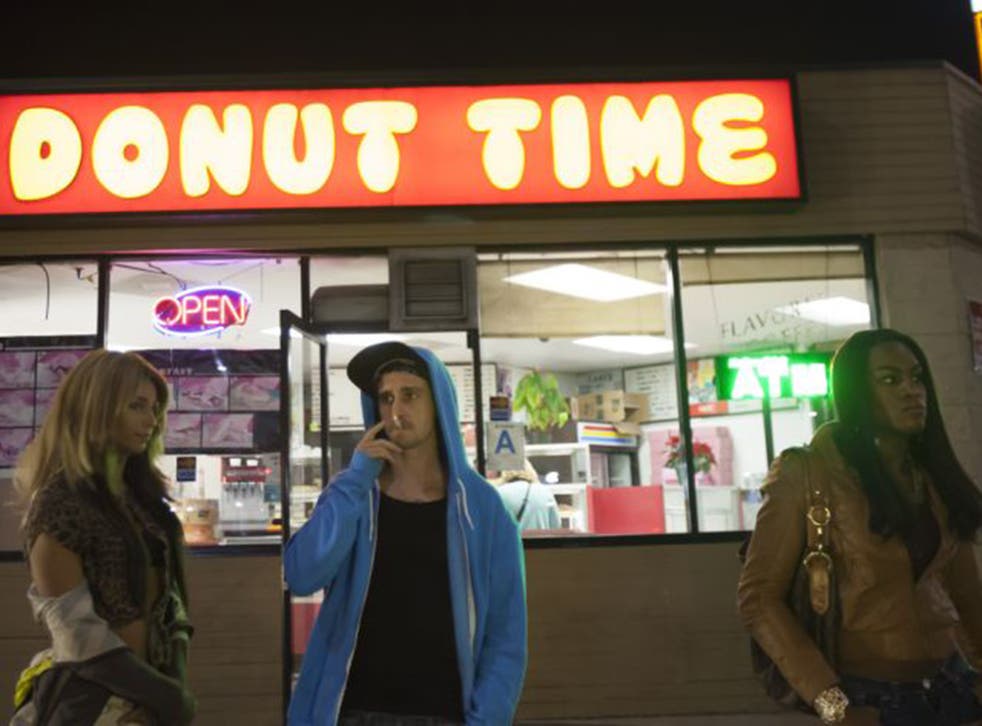 Tangerine is a bit of a marvel, a low-budget film reportedly shot entirely on the iPhone 5 but one which combines extraordinary visual inventiveness, humour and pathos. Set on Christmas Eve in Los Angeles, it follows two "trans" prostitutes as they roam the city. One, Sin-Dee (Kitana Kiki Rodriguez) is furious to learn that her pimp boyfriend cheated on her while she was in prison.
The other, Alexandra (Mya Taylor), is an aspiring performer who wants to recruit an audience for her show. The third principal character is an Armenian cab driver (Karren Karagulian) who seems a decent family man but has a fatal fascination with the red light district. The film is shot in iridescent colour. It is frequently very funny but its protagonists are all lost souls.
Baker shoots Tangerine in a freewheeling, improvisatory style that rekindles memories of John Cassavetes films following equally strung-out and desperate characters.
Join our new commenting forum
Join thought-provoking conversations, follow other Independent readers and see their replies