Taxi Tehran, film review: An Iranian road trip movie with a message
(12A) Jafar Panahi, 82 mins. Starring: Jafar Panahi
Geoffrey Macnab
Friday 30 October 2015 00:46 Comments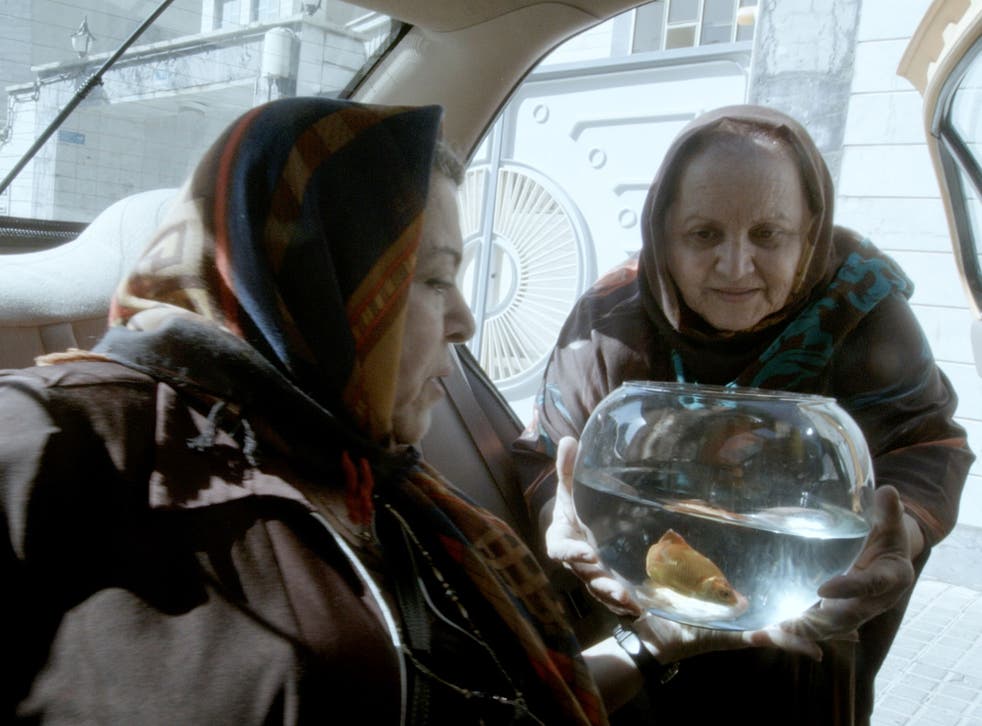 This is guerrilla film-making with a difference. Iranian director Jafar Panahi has faced house arrest and is under a 20-year ban from directing movies in his homeland, but that hasn't stopped him from pursuing his craft behind the backs of the authorities.
What most impresses about Taxi Tehran is its laid-back and gently humorous approach. The film was shot on the roads of Tehran and takes place almost entirely within a taxi. Panahi himself is the driver, a genial, smiling figure who never seems to know quite where he is going and who tends to allow his passengers not to pay him. There is a hint of Joyce's Leopold Bloom about him as he roams around the city, picking up a wide array of passengers.
The film begins with a prolonged discussion between a female teacher in the back seat and an outspoken man sitting beside the driver on the subject of thieves and capital punishment. The dialogue sounds semi-improvised but still makes trenchant points about the vexed relationship between Iranians and the authorities.
Echoing the director's own celebrated The White Balloon (1995), about a little girl desperate to buy a goldfish, there is an episode here featuring two bad-tempered old ladies with goldfish in a bowl. They don't trust Panahi to get them or their precious cargo to their destination. Other passengers include the director's outspoken niece, desperate to be bought a banana split, and a film bootlegger carrying pirated movies.
As in his films for kids, Panahi's approach is deceptively simple. Taxi Tehran seems light-hearted and even whimsical at times but its director is making very serious points about the repressive nature of Iranian society.
Register for free to continue reading
Registration is a free and easy way to support our truly independent journalism
By registering, you will also enjoy limited access to Premium articles, exclusive newsletters, commenting, and virtual events with our leading journalists
Already have an account? sign in
Join our new commenting forum
Join thought-provoking conversations, follow other Independent readers and see their replies