Terrence Malick's Song to Song film review: A masterpiece, life-changing and other superlatives I stand by
It is suffused with that feeling of when you want to cry but can't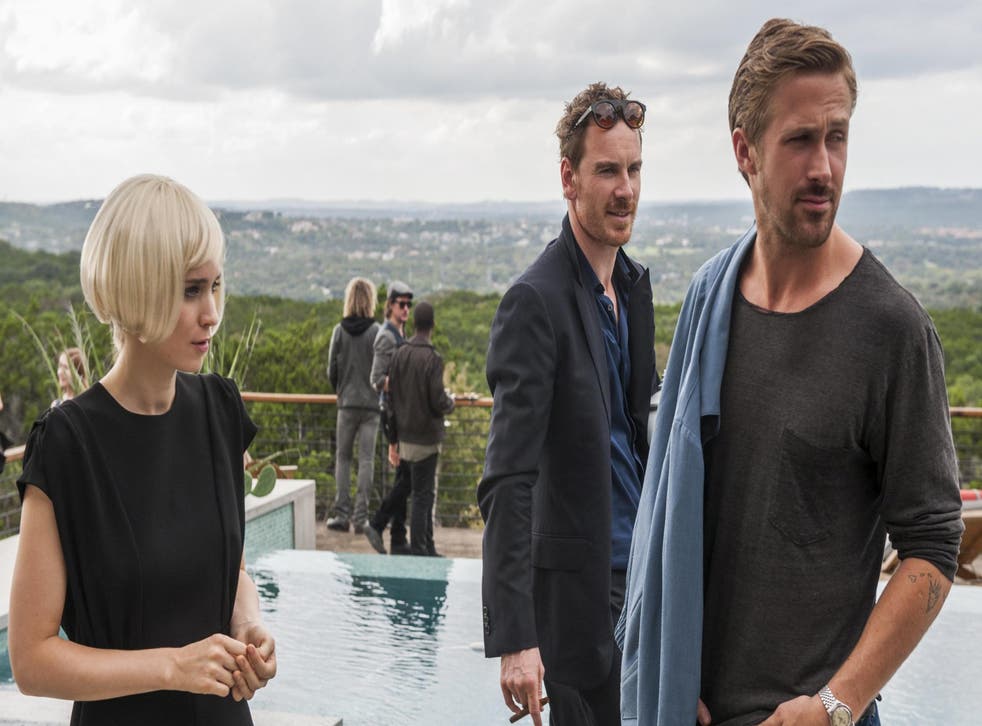 The notes I made during the screening of Song to Song start out fairly legible and coherent, but descend into the kind of scrawl you associate with a journal that, after the fact, explains what led to a state lines-straddling police chase. "How devastating to be a human being" I apparently wrote, the sentence's outside-the-lines angle having as much to do with the mental state the film induced as the low-level light in the screening room. Once the credits rolled and I, nigh on shaking, managed to prise myself from my seat – presumably leaving behind some sort of soul residue – I exited onto the street and instinctively put on my headphones in preparation for the walk to the nearest tube station, only to pull them off moments later. I usually have no trouble making the cognitive switch back to quotidian life after watching brilliant films, but this one needed longer to marinate in my mind; it demanded a silent, chilly walk through an emptying Soho.
The film is the latest feature from Terrence Malick, a director so polarising that the poles have snapped off by this point. I loathed "best films ever" list-making The Tree of Life (2011), failed to be grabbed by Knight of Cups (2015), and so gauged my expectations accordingly, in spite of the tantalising lead cast (Ryan Gosling, Rooney Mara, Michael Fassbender and Natalie Portman) and a setting close to my heart (Austin, Texas).
What official synopses lead you to believe this film is about:
A "modern love story set against the Austin, Texas music scene" in which two entangled couples "chase success through a rock 'n' roll landscape of seduction and betrayal".
What this film is actually about (i.e. not Austin nor music):
Our uncanny ability to be shitty to the people we love, whether our virtues are actually performative rather than authentic and innate; and how we are pulled toward the people in our past in a way that would be inadequately described as gravitational.
A bit about why you shouldn't sneer at Song to Song's pretensions, even though it's tempting to:
Malick is one of the most parody-ready filmmakers working right now, so idiosyncratic and unapologetically ambiguous is his cinematic style. As ever here, the camera wanders like a nervous party guest who doesn't quite know where to stand, leering drunkenly at the characters, peaking over their shoulders or self-consciously averting its gaze. The actors' tactile performances and actions are similarly classic Malick, with the characters orbiting each other, careening around, falling over, entwining limbs and engaging in what looks like a cross between foreplay and contemporary dance. Rooney Mara pirouettes behind a curtain. Ryan Gosling falls off his chair. Twice. Michael Fassbender runs along a beach in the style of an ape. It's avant-garde stuff, low on dialogue, heavy on ennui-laden narration and in previous films has been hard work. And but here's the thing: in Song to Song it works.
Gosling's up-and-coming musician, Mara's day-jobber with dreams of the stage and Fassbender's power-obsessed music producer are locked in a toxic, hypotrochoidal love triangle. Much of the film revolves around their moments of intimacy in the various sprawling Austin apartments in which Mara is house-sitting. These muted scenes might seem overly long and/or superfluous but are insidiously working away at your heart, stacking up in its atria to fall down heavily later in the film. The themes Song to Song focuses on are well-trodden in cinema, but it approaches them in such a different and captivating way, so that you really feel the grim inevitability of guilty sex in the room or the spiny humiliation of two male friends trying to flirt with the same girl.
Gosling, as it turns out, was made for a Malick film, his inherent casualness and shrugging acting style suiting the filmmaker's similarly confident and spontaneous direction/camerawork. You get the sense in Song to Song that the camera was trained on the actors for hours at a time, and there are almost certainly moments that made it into the final cut in which the actors weren't really in character, particularly when they're play-fighting with the Red Hot Chili Peppers or chatting backstage with Iggy Pop or any of the film's (considerable) other cameo'ing musicians. These never boot you out of the narrative, however, and it's fun watching the actors not so much at work but at play here. All are at the top of their game, Fassbender conjuring the kind of maniacal but silent sadness he did in Shame (2011) and Portman (off the back of her amazing performance in the otherwise boring as all hell Jackie (2016)) putting in a brief but memorable stint as a waitress Fassbender lures into his air-conditioned world of hallucinogens, still-half-clothed sex and perverse mind games. Singer-songwriter Lykke Li is also very deserving of praise, parachuted in as an ex-lover and completely holding her own with the A-listers (including Cate Blanchett, who plays a role very similar to hers).
A couple of lines of dialogue that stood out/stayed with/haunted me, followed by a short list of other impressive things about the film:
Mara, reflecting on her actions and after realising her dad isn't proud of her: "Am I a good person? Do I even want to be? Or just seem like one so people will like me?"
Access unlimited streaming of movies and TV shows with Amazon Prime Video Sign up now for a 30-day free trial
Sign up
Fassbender, joking to Portman's waitress in a diner, but he knows it's painfully true: "Help me, I have a condition – I can't be left alone."
The score, which has the eclectic nature (Big Freedia one second, Arvo Part the next) of an SXSW line-up and creates a swirling, disorientating feeling.
The film editing (Rehman Nizar Ali, Hank Corwin, Keith Fraase), which somehow makes clear narrative sense out of what must have been terabytes worth of freewheeling footage.
Emmanuel Lubezki's cinematography. The notion of the "camera as a character" is cliché, but if it were one, here, it would simultaneously be a drunkard lost on the way to the canapé table, a fan reverentially documenting a star with an iPhone, and God himself.
A sort of conclusion to all of this and bit about whether you, the multifarious reader, should go and see the film:
The 40-minute mark in a movie usually comes with the hovering thought as a viewer: "Am I enjoying this? Is this good?" I would encourage you to resist the urge to address these questions and just let the viewing experience wash over you. I would also remind you, if I were sat next to you in the cinema at that point, that – and I don't want to spoil anything here – it is all leading somewhere and definitely amounts to more than a collage of emotions (these emotions run the gamut, by the way, you're in for a lot of disgust and despair, yes, but there's positives to take from the film too).
The extent to which you'll enjoy/resonate with Song to Song is, I think, entirely dependent on a) what you put into it and b) your experience of life thus far. Extremely happy-go-lucky types may find the film alien or melodramatic, but I think most people will see relatable moments here, even if realising that is hard to come to terms with. If you know the feeling of needing to cry but not being able to, you will probably enjoy submerging yourself in this film, which is just saturated with that feeling.
Why do we go to the cinema? To get away from the world, yes, but also to learn more about it and about ourselves. In this regard, Song to Song affected me more than any film I've seen in the past few years, not just staying with me for days but making me feel differently about what is right and what is good looking forward, and that is surely something to be cherished.
Song to Song premiered at SXSW. A UK theatrical release date is forthcoming. Update 7/7: A very limited run has started in UK cinemas.
Join our new commenting forum
Join thought-provoking conversations, follow other Independent readers and see their replies