Testament Of Youth, film review: Vera Brittain adaptation grows more powerful the darker it becomes
(12A) James Kent, 130 mins Starring: Alicia Vikander, Kit Harington, Dominic West, Emily Watson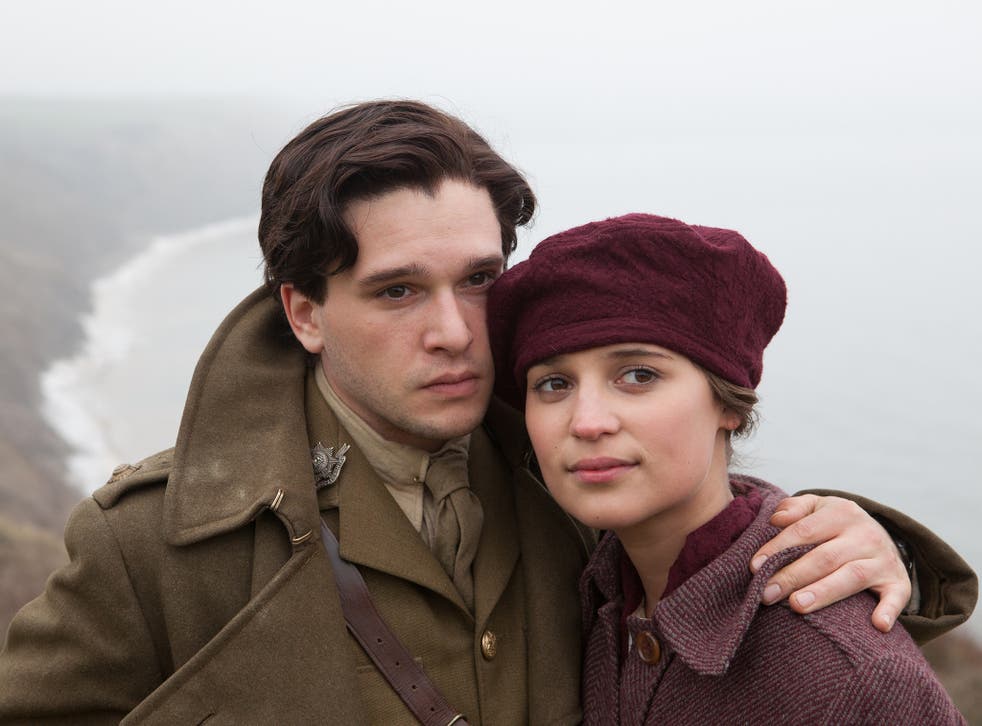 Billy Wilder famously warned against self-conscious camerawork. The early parts of Testament of Youth, adapted from Vera Brittain's memoir, are so full of stylised lighting, fussy costume and production design, evocative of old Merchant Ivory films, and showy camera movements that it is all too easy to be distracted from the story that is being told.
This, though, is a film that grows more powerful the darker it becomes. To the consternation of her father (Dominic West), Vera (Alicia Vikander) wants to go to Oxford and vows that she will never get married. Her dream is to become a writer.
Then the First World War starts and she leaves university to become a nurse on the front line. The carnage, death and squalor she encounters is a very long way removed from the privileged world she has left behind. Her relationship with Roland (Kit Harington) takes on a new intensity as both realise that their planned marriage may never happen.
Swedish actress Vikander, first discovered in Lisa Langseth's films, gives an extraordinary performance as Vera: hyper-sensitive, impulsive but also courageous in the face of horror and bereavement. In spite of the sometimes mannered storytelling style and the over-abundance of frocks and bonnets, we are aware of the rawness of her grief and of her dismay and anger at the way an entire generation is being given up for slaughter.
Join our new commenting forum
Join thought-provoking conversations, follow other Independent readers and see their replies