The Benefactor, film review: Richard Gere acts in barnstorming fashion
(15) Andrew Renzi, 91 mins. Starring: Dakota Fanning, Theo James, Richard Gere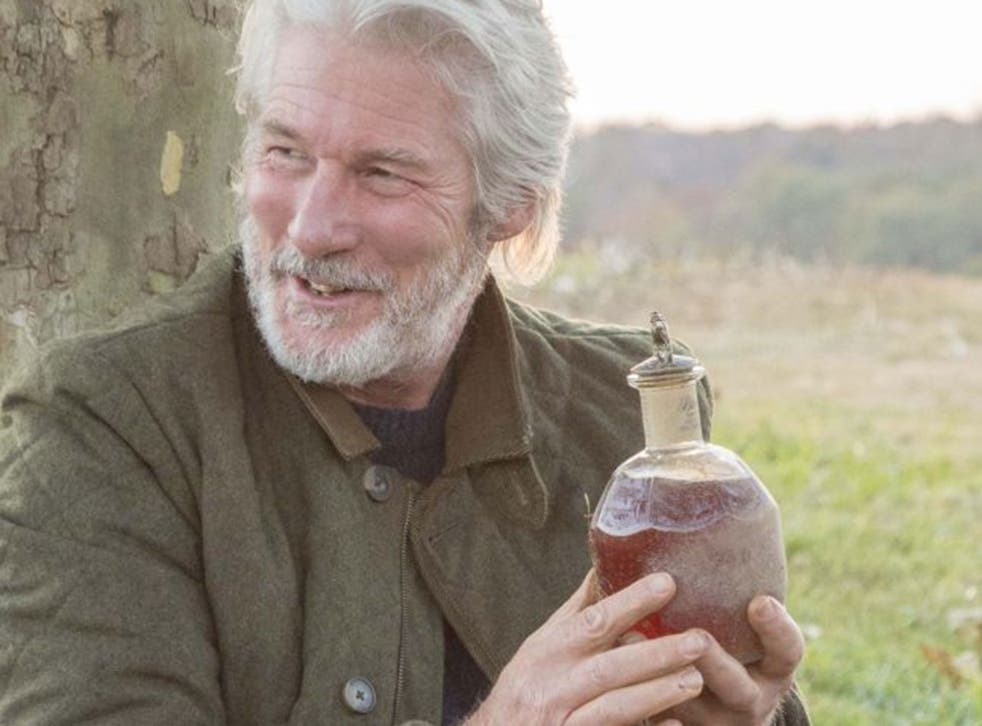 Richard Gere gives a full-blooded and very rich performance as the "benefactor" in the writer-director Andrew Renzi's drama. The hitch is that his character is so overpowering and so obnoxious that audiences are likely to find him as much of a trial as the young couple (Dakota Fanning and Theo James) whose lives he attempts to mould.
Gere plays Franny Watts, a charismatic and immensely wealthy philanthropist racked with guilt over his part in the deaths of his best friends (Cheryl Hines and Dylan Baker) in a car crash. At first, he hides away from the world, living off room service in an expensive hotel and growing a beard that makes him look like a cross between Moses and a vagrant.
Several years later, he comes out of hibernation. He wants to do his best by his friends' daughter Olivia (Fanning), who is now engaged to an ambitious but cash-strapped young doctor, Luke (Theo James). Frank is aggressive in his do-gooding. He is also a control freak with an addiction to prescription drugs. This makes him taxing company for everybody.
Renzi provides a platform for Gere to act in barnstorming fashion but can't work out what to do with any of the other characters. They tend just to stand embarrassed on the sidelines as Gere holds forth and steals every scene in which he appears.
Join our new commenting forum
Join thought-provoking conversations, follow other Independent readers and see their replies