The Best Of Me, film review: Terminally mawkish tearjerker is hard to stomach
(12A) Michael Hoffman, 118 mins Starring: Michelle Monaghan, Liana Liberato, James Marsden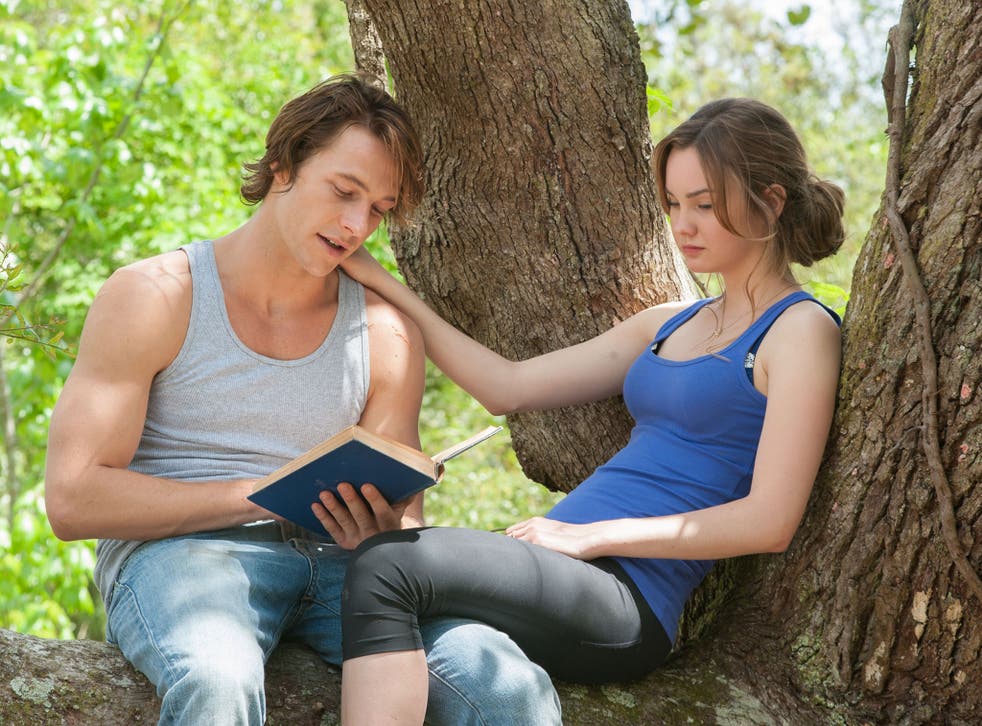 Much of the dialogue for this terminally mawkish tearjerker sounds as if it has been taken directly from a Dolly Parton or Whitney Houston song. "I will always love you" or "You are the very best of me" are what passes for small talk when the characters here aren't otherwise engaged in trying to see their destiny in the stars.
The film (adapted from a novel by Nicholas Sparks of Dear John notoriety) is yet another tale of teenage sweethearts denied a life of romantic bliss by the big, bad adult world. Dawson Cole (Luke Bracey) is a good kid from a white-trash southern background. Bullied and abused by his dad, he finds shelter with a curmudgeonly but kind-hearted widower, Tuck (Gerald McRaney).
His love affair with wealthy, middle-class Amanda (Liana Liberato) blossoms but "fate" (in the shape of nasty parents and wildly improbable plot twists) intervenes. The film is told in flashback after Dawson (played as a middle-aged man by James Marsden) and Amanda (Michelle Monaghan) meet again years later.
The Best Of Me is well enough crafted and acted but has so much gooey mush at its core that it becomes increasingly hard to stomach.
Register for free to continue reading
Registration is a free and easy way to support our truly independent journalism
By registering, you will also enjoy limited access to Premium articles, exclusive newsletters, commenting, and virtual events with our leading journalists
Already have an account? sign in
Register for free to continue reading
Registration is a free and easy way to support our truly independent journalism
By registering, you will also enjoy limited access to Premium articles, exclusive newsletters, commenting, and virtual events with our leading journalists
Already have an account? sign in
Join our new commenting forum
Join thought-provoking conversations, follow other Independent readers and see their replies