The Book Of Life 3D, film review: Storytelling lets down gorgeous visuals and lively voice work
(U) Jorge R Gutiérrez, 95 mins Featuring voices of: Diego Luna, Zoë Saldana, Channing Tatum
Geoffrey Macnab
Friday 24 October 2014 00:06 Comments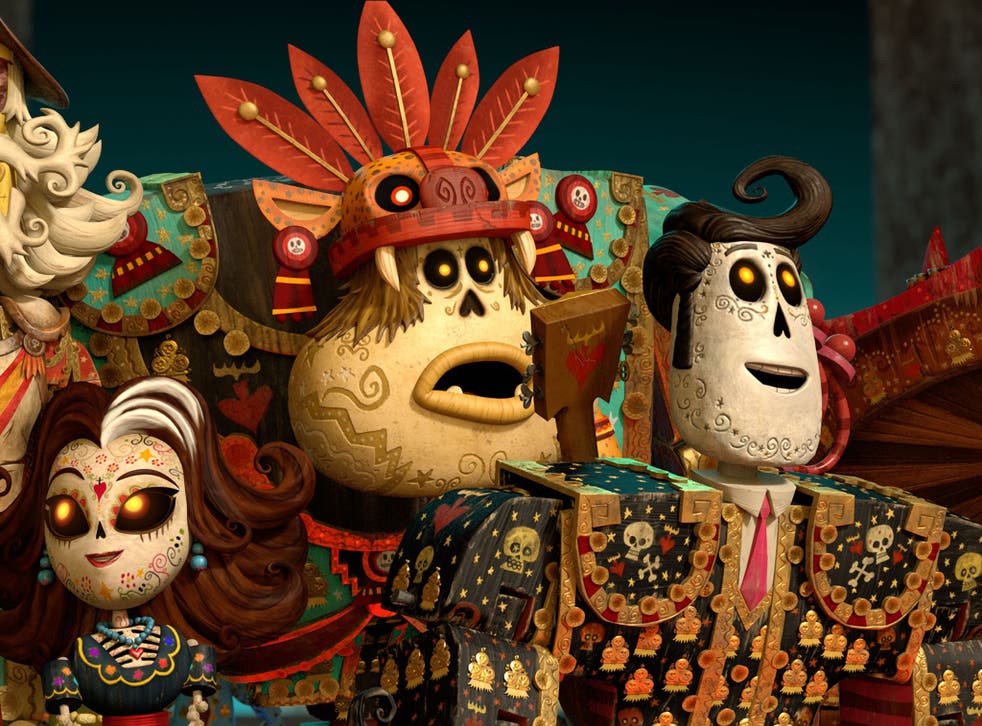 This animated feature, produced by Guillermo del Toro, boasts gorgeous visuals, lively voice work and makes inventive use of Mexican history and culture – in particular, The Day of the Dead.
Its actual storytelling is a little flat. This is an all-too predictable tale about two best friends in love with the same girl.
Manolo, the guitar-playing bullfighter who refuses to kill, and Joaquin, the town hero, are vying for the affections of the beautiful María.
Aimed at kids, the film can't help but present death in a cheery and superficial fashion. The Land of the Remembered, through which Manolo ventures, is like a multi-coloured circus.
With no sense of threat, danger or longing, nothing much seems to be at stake. It doesn't help that the three main characters are expressionless, wooden-faced marionettes.
Register for free to continue reading
Registration is a free and easy way to support our truly independent journalism
By registering, you will also enjoy limited access to Premium articles, exclusive newsletters, commenting, and virtual events with our leading journalists
Already have an account? sign in
Join our new commenting forum
Join thought-provoking conversations, follow other Independent readers and see their replies