The Boxtrolls (3D), film review: Lively voice work but a script as flat as cardboard
(PG) Anthony Stacchi, Graham Annable, 97 mins Featuring voices of: Isaac Hempstead-Wright, Elle Fanning, Ben Kingsley, Simon Pegg, Richard Ayoade
Geoffrey Macnab
Friday 12 September 2014 00:07 Comments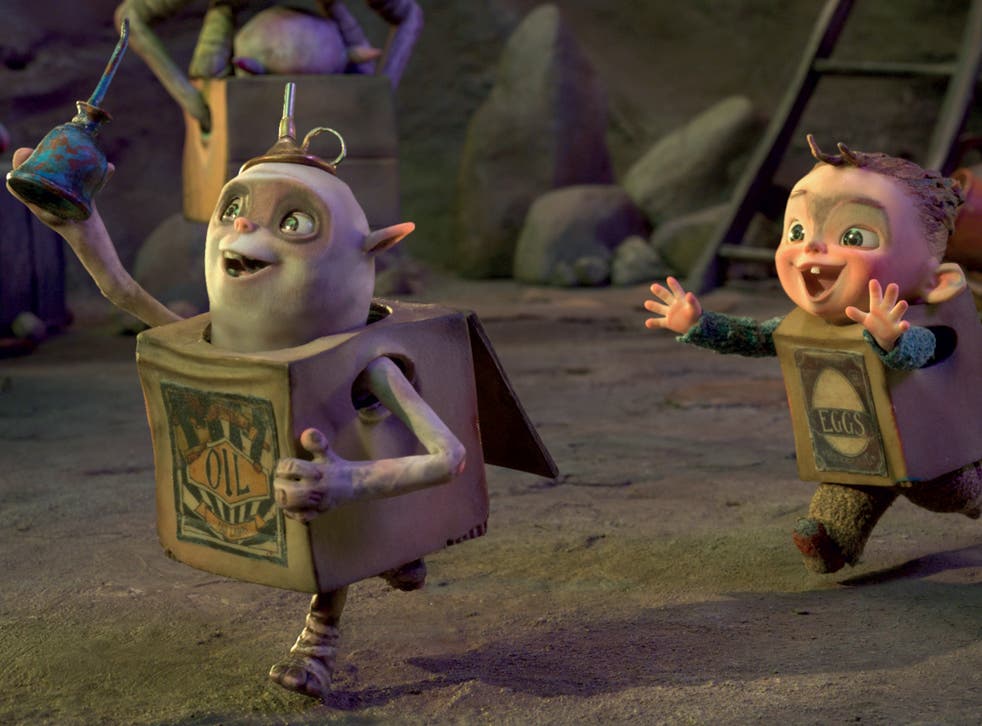 There's plenty of Tim Burton-like wit and humour behind the Boxtrolls concept. The film boasts some lively voice work, too. Its problem is a script that is as flat as cardboard. It takes quite a while to work out what is happening or why.
For reasons not very clear, exterminators led by Archibald Snatcher (Ben Kingsley) are trying to wipe out the Boxtrolls, loveable, trash-collecting gonks who live in the sewers and use boxes as outfits.
Above ground, the white-hatted humans are too busy eating cheese to pay much attention to the plight of the poor trolls. Individual scenes work well enough but seem to be strung together in utterly random fashion.
Register for free to continue reading
Registration is a free and easy way to support our truly independent journalism
By registering, you will also enjoy limited access to Premium articles, exclusive newsletters, commenting, and virtual events with our leading journalists
Already have an account? sign in
Join our new commenting forum
Join thought-provoking conversations, follow other Independent readers and see their replies