The Cobbler, film review: Adam Sandler's latest vehicle quickly becomes unstitched
(15) Thomas McCarthy, 98 mins. Starring: Adam Sandler, Steve Buscemi, Ellen Barkin
Geoffrey Macnab
Thursday 30 July 2015 21:44 Comments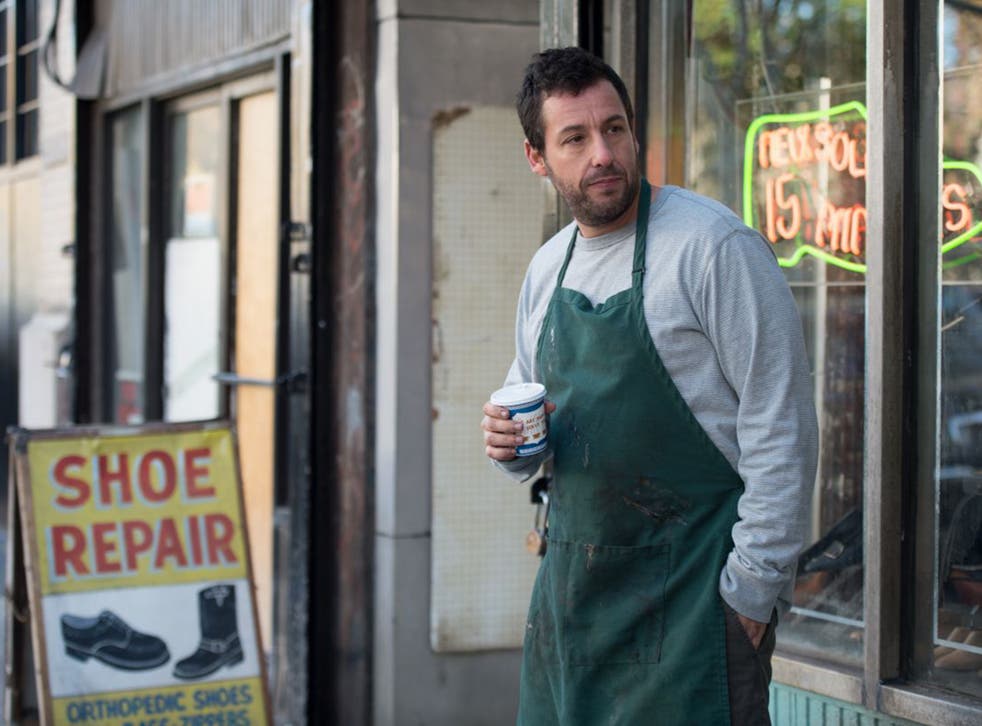 Adam Sandler's latest vehicle begins promisingly before losing its footing entirely. Written and directed by Thomas McCarthy (the film-maker behind The Station Agent), the film sees Sandler in Isaac Bashevis Singer mode. He plays Max Simkin, a woebegone New York City cobbler who discovers he can take over the bodies of the customers whose size 10-and-a-half shoes he repairs.
The cobbler is single. He lives at home with his elderly mother and feels very bitter at his constricted, joyless life. Sandler captures the character's yearning and his sense of romantic disappointment. There are some nicely observed scenes between the cobbler and the barber next door (Steve Buscemi), who takes a strangely solicitous interest in his wellbeing.
Early on, when the cobbler is taking over the identities of his customers (living and dead), the film is inventive and even mildly affecting. It seems to be shaping up as a whimsical New York Jewish folk tale in the Woody Allen vein, exploring questions of family, love and identity in a gentle fashion. Then, as the film-makers throw in an utterly absurd sub-plot involving a mobster property developer (Ellen Barkin) and a sadistic hoodlum (Method Man), the film becomes unstitched.
There is a preposterous cameo from Dustin Hoffman, some outrageous plot twists, the performances grow broader, the sentimentality is ladled on ever more thickly and the early charm is trampled out of existence.
Register for free to continue reading
Registration is a free and easy way to support our truly independent journalism
By registering, you will also enjoy limited access to Premium articles, exclusive newsletters, commenting, and virtual events with our leading journalists
Already have an account? sign in
Join our new commenting forum
Join thought-provoking conversations, follow other Independent readers and see their replies