The Dressmaker, film review: Kate Winslet stars in brash revenge comedy
(12A)​ Jocelyn Moorhouse, 118 mins. Starring: Kate Winslet, Judy Davis, Liam Hemsworth
Geoffrey Macnab
Friday 20 November 2015 01:33 Comments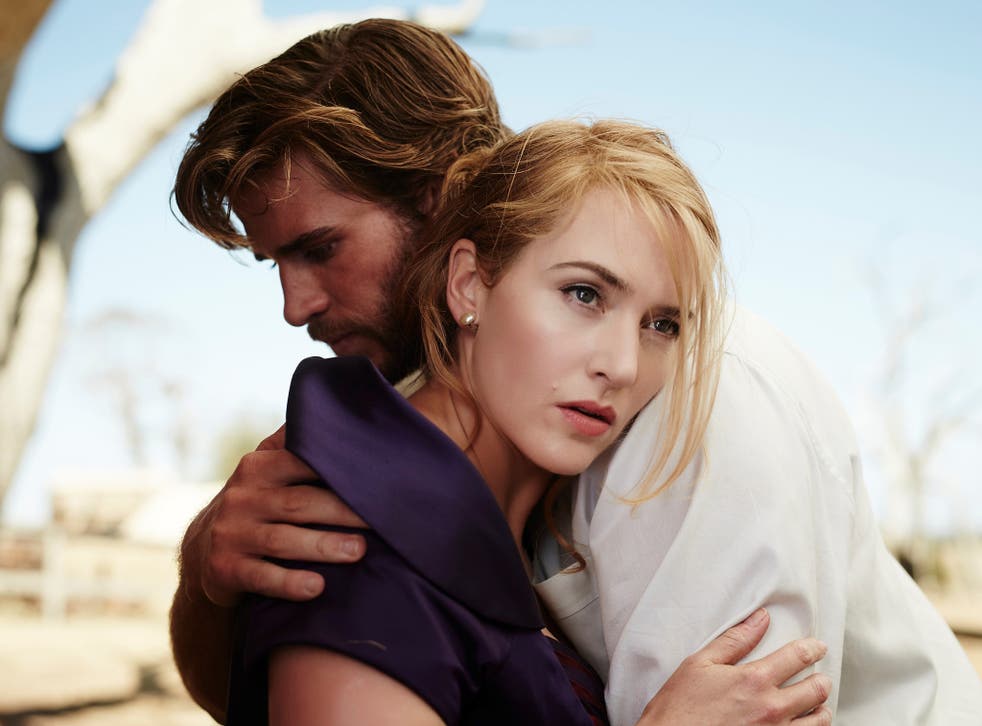 Jocelyn Moorhouse's latest feature is lively and enjoyable enough, and often gorgeous to look at, but undermined by its shifting storytelling styles.
At first, as Kate Winslet's Tilly turns up in the two-bit 1950s Aussie town where she endured a wretched childhood, the film shapes up as a brash revenge comedy. "I am back, you bastards!" is Tilly's first line. She is dressed like a Parisian model in a Dior-style dress, but she is in a dusty, outback community in which no one, other than the camp local policeman (Hugo Weaving in sly comic groove), pays attention to fashion. The town is full of busybodies and eccentrics, many with a streak of malice. Her own mother (Judy Davis) lives in squalor in a cabin at the top of the hill.
In grainy flashbacks, we are taken back to the events that led to Tilly as a kid being forced into exile and branded a murderess. Certain sequences are shot spaghetti Western-style. Tilly, though, isn't armed with a gun but with a sewing machine. She soon has the women in the town dressed in beautiful gowns and dresses that look incongruous against the backdrop of the rugged rural settings. Liam Hemsworth gives an enjoyably laid-back and cheery performance as the young jack-the-lad who falls for her.
Winslet gives a nicely judged comic performance as the femme fatale in the high-couture clothes, while Davis mugs it up shamelessly as her Worzel Gummidge-like mom. Disconcertingly, though, the comedy is combined with dark melodrama dealing with bereavement, childhood trauma and shared guilt. A film that starts off seeming satirical begins to take itself very seriously and, as a result, loses almost all of its initial comic zest.
Register for free to continue reading
Registration is a free and easy way to support our truly independent journalism
By registering, you will also enjoy limited access to Premium articles, exclusive newsletters, commenting, and virtual events with our leading journalists
Already have an account? sign in
Join our new commenting forum
Join thought-provoking conversations, follow other Independent readers and see their replies