The Hundred-Foot Journey, film review: Fiery performances from Helen Mirren and Om Puri in culinary culture-clash comedy
(PG) Lasse Hallström, 122 mins Starring: Helen Mirren, Om Puri, Charlotte Le Bon, Manish Dayal
Geoffrey Macnab
Thursday 04 September 2014 23:25 Comments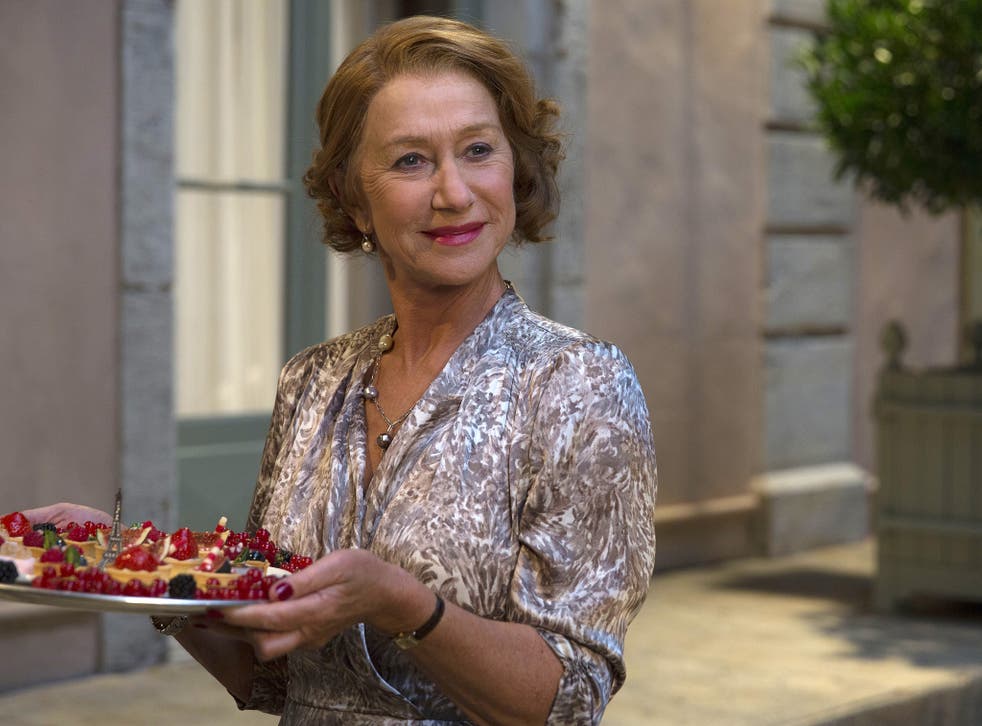 The Hundred-Foot Journey is a culinary culture-clash comedy enlivened by fiery performances from Helen Mirren and Om Puri but which, like so many other Lasse Hallström films, slowly turns to gloop the longer it lasts.
Puri is as funny here as he was in East Is East and My Son the Fanatic. He plays the patriarch of an Indian family which has moved to Europe after their restaurant in Mumbai is destroyed in a riot. His wife has died in the fire. The family first set up home in West London but quickly decide that the "vegetables have no soul".
When their rickety old van breaks down in an idyllic village in the south of France, Papa (Puri) decides this is a sign that the family should open an Indian restaurant there. The hitch is that their premises are bang opposite the Michelin-starred restaurant run by the imperious Madame Mallory (Mirren).
It is a pleasure to watch two such accomplished scene-stealers as Mirren and Puri vying with each other on screen. After a while, we even get used to Mirren's 'Allo 'Allo-style French accent.
Papa's son Hassan (Manish Dayal) is a genius in the kitchen who eventually masters French cuisine and falls in love with the beautiful French chef Marguerite (Charlotte Le Bon).
Hallström shoots the movie in his usual picture-postcard fashion, throwing in shots of gorgeous French landscapes and plenty of fetishistic close- ups of the food. The charm of the early scenes is undermined by the mushiness and predictability with which the rest of the film unfolds.
Register for free to continue reading
Registration is a free and easy way to support our truly independent journalism
By registering, you will also enjoy limited access to Premium articles, exclusive newsletters, commenting, and virtual events with our leading journalists
Already have an account? sign in
Join our new commenting forum
Join thought-provoking conversations, follow other Independent readers and see their replies