The Killing of a Sacred Deer review - Cannes 2017: Clinically executed horror
Directed by Yorgos Lanthimos; starring Colin Farrell, Nicole Kidman, Alicia Silverstone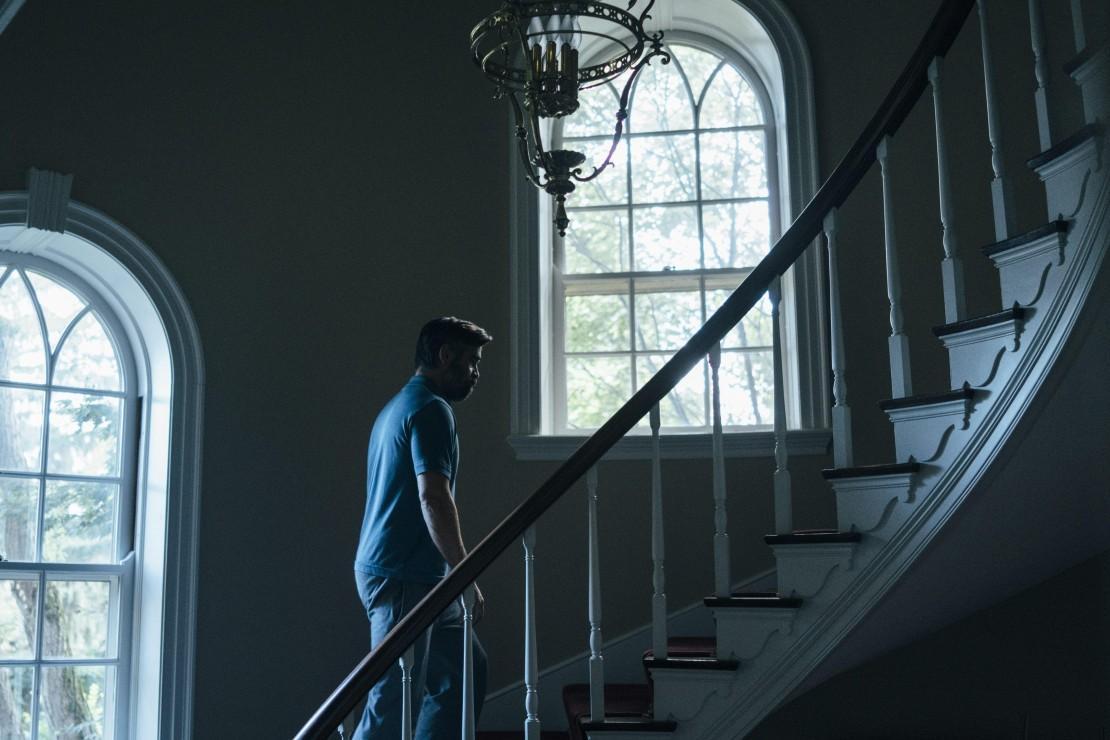 The Killing of a Sacred Deer is an excellently crafted movie, with great scenes, music, performances and a huge debt to Stanley Kubrick, yet that still doesn't mean I liked it much. That might be director Yorgos Lanthimos' intention as the film makes you leave the cinema wanting to take a shower.
The Kubrick references start with the film opening on a black screen accompanied by choral music. The first image is a close-up of a heart operation; a heart beating and being stitched. Then the blood-stained gloves are thrown into the bin.
In 2001: A Space Odyssey, Kubrick used space and technology to set the scene for a tale about man's desire to escape biology and the inevitability of death. In The Killing of a Sacred Deer, Lanthimos uses medical science as a more everyday and accessible metaphor for the human desire to delay and eventually escape death.
At the film's heart is a bearded Colin Farrell who is as excellent, as he was in Lanthimos' last outing The Lobster. Farrell plays Steven Murphy, a renowned surgeon who gives talks on cardiology. In a lecture on Andreas Gruentzig, who performed the first heart transplant, he explains how the patient outlived the doctor who died in a plane crash in 1985, leading to the anecdote: "The operation was a success but the doctor didn't make it."
Throughout The Killing of a Sacred Deer, we wonder if Steven is going to make it. That's because Martin (Barry Keoghan), a boy he befriends after his father died in surgery, turns against the doctor and puts a curse on him and his family. On one reading this is a very simple horror story, which will make it Lanthimos' most accessible work.
Films to get excited about in 2017
Show all 13
The Kubrick references continue with the casting of Eyes Wide Shut star Nicole Kidman. The Australian actress is the darling of Cannes this year, appearing in three movies and a TV series showing at the festival and her performance, coming on the back of her exhilarating turn in the excellent TV mini-series Big Little Lies, is further confirmation that she is currently doing the best work of her career.
As in his 2009 masterpiece Dogtooth, Lanthimos continues with his ideas of the inevitability of life, its circular nature and the illusion of the perfect nuclear family. Kidman's Anna starts off by serving a perfect dinner – in their lovely big house – to her husband, son and daughter, telling them all what wonderful hair they have. We don't need the chilling soundtrack to tell us that darker times are ahead.
In one of the film's many excellent scenes, Groundhog Day is being watched on television. That's the classic Hollywood and most entertaining example of a man stuck in a cycle, needing a revelation and a push to get out of it. It's a movie that haunts this one, more than Kubrick's work, because the psychoanalytical side to the film was hidden behind an entertaining, romantic tale that endears us to the principal character.
The trouble with Sacred Deer is that the characters don't seem human enough and seem designed to serve Lanthimos' thesis rather than the story. As a result, we invest less in them emotionally as they become horror movie clichés.
Access unlimited streaming of movies and TV shows with Amazon Prime Video
Sign up now for a 30-day free trial
Sign up
Access unlimited streaming of movies and TV shows with Amazon Prime Video
Sign up now for a 30-day free trial
Sign up
There are so many ideas in the movie to chew over. One is the use of Martin as plot. Whenever he appears on screen he pushes the story forward, in one moment even deriding the use of metaphors and symbolism in the movie.
It's almost as if Lanthimos is making a comment on the commercial pressures that mean that to make bigger budget, more ambitious films, he has to compromise on his more abstract filmmaking and its emphasis on psychoanalysis.
This one is such a knowing film, incredibly made, and a contender for a big prize in Cannes, but it's just too clinical.
Join our commenting forum
Join thought-provoking conversations, follow other Independent readers and see their replies