The Kindness of Strangers review: Lone Scherfig's Berlin Film Festival opener is a lightweight affair relying on pity
The director of 'An Education' and 'One Day' shows little of her usual emotional insight in this scarcely credible look at homelessness and destitution in Manhattan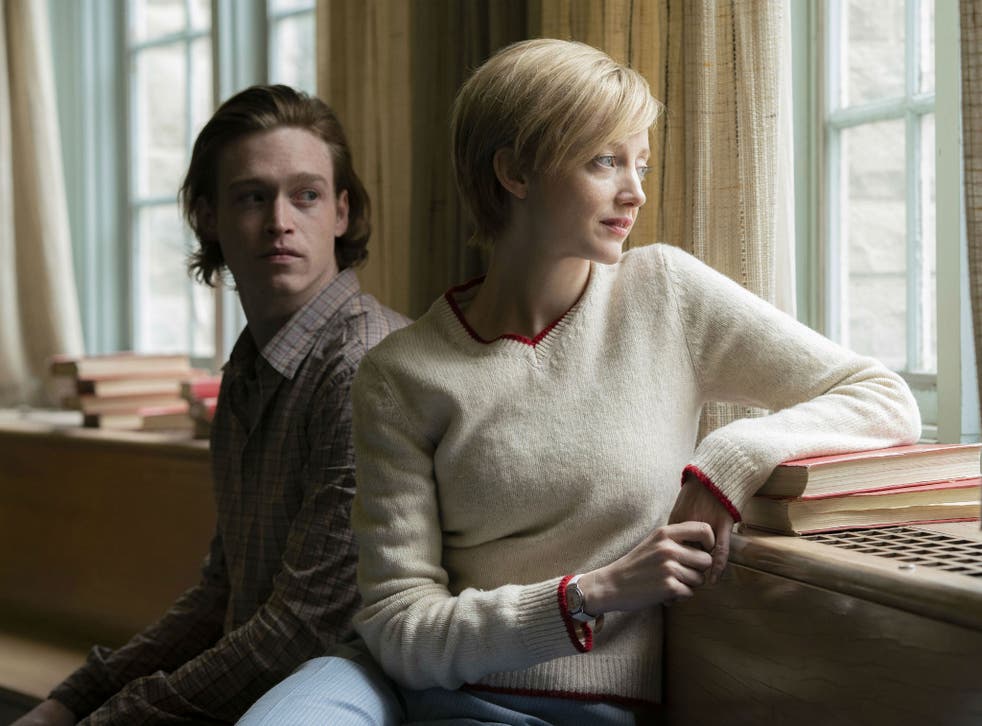 Director: Lone Scherfig; Starring: Andrea Riseborough, Zoe Kazan, Bill Nighy, Tahar Rahim. Cert TBC, 112 mins
Bad things happen to all sorts of undeserving people in Danish director Lone Scherfig's New York-set The Kindness of Strangers, which opens the Berlin Film Festival this evening. With its imagery of doe-eyed waifs freezing in the snow, abused wives, ex-convicts and mournful loners trudging the sidewalks, the film plays like a contemporary equivalent of a Victorian melodrama. Its portrayal of homelessness never seems remotely credible. The film has some nice comic touches (Bill Nighy putting on a Russian accent, Caleb Landry Jones throwing a pet dog in the laundry) but it is a lightweight affair which has little of the insight or emotional resonance found in Scherfig's best Danish films.
Zoe Kazan plays Clara, a young mum who has come to Manhattan with her two sons in tow. She has told them they're on holiday. In fact, they're near destitute and are fleeing from her abusive husband, a cop who takes pleasure in beating them up. Andrea Riseborough is Alice, an overworked nurse who also somehow finds time to help run a patient support group and to help out in a food kitchen. Tahar Rahim is ex-con, Marc, not long out of prison, who is taken on as manager at the Winter Palace, a Russian restaurant which seemingly serves nothing but caviar. Bill Nighy is one of the proprietors, Timofey. "You don't by chance play double bass balalaika?" he asks strangers in his cod Russian accent. In fact, his real name is Tim and he isn't Russian at all. Landry Jones is the well-meaning but hopeless Jeff, sacked from every job he gets and soon booted out of his apartment as well. In the course of the film, the lives of all these lonely folk intersect in surprising and implausible ways.
Much of the film is devoted to Clara's battle for survival on the mean streets of New York. One of her ruses is to put on cocktail dresses and gatecrash parties where she can steal hors d'oeuvres to feed to her kids. She is a shoplifter, and sometimes begs. We even see her looking in dustbins for food. While she is out marauding, she leaves her sons in the public library. They're remarkably stoical and good-natured types who don't seem especially bothered about their plight. Every so often, their Bill Sikes-like dad turns up looking for them, but they generally manage to stay out of his clutches by scarpering down fire escapes or hiding in churches.
Bafta Best Film Award – all of the winners

Show all 71
Scherfig has assembled a fine cast. Riseborough is affecting as the selfless nurse, working 12-hour shifts and so devoted to the welfare of others that she never has time to worry about herself. Rahim has a scowling charisma as the former prisoner, slowly piecing his life back together. Kazan is charming, sometimes incongruously so, as the desperate mom. A problem here is that almost all the characters are victims. Scherfig manages to make us feel sorry for them because they are hungry or they don't have mittens to wear in the snow or they're getting over bereavement or they don't have "folks" to help them at their time of need. Pity, though, isn't enough to sustain the film.
The Kindness of Strangers also leaves several nagging questions unanswered. We don't know why Alice's husband is such a psychopath or what she saw in him in the first place. She briefly talks about the circumstances in which they met but doesn't give any insights into why their marriage disintegrated so disastrously.
The music is used in an obvious and heavy handed way. If characters kiss, there is sure to be an accompanying tinkle on the piano.
Predictably, The Kindness of Strangers never wants to take us too close to the abyss. Its protagonists may live hellish lives but we are always aware that, in spite of everything, as Anne Frank famously put it, "people are truly good at heart." We know almost from the very first frame that Scherfig cares far too much about her characters to let anything truly terrible to happen to them.
Register for free to continue reading
Registration is a free and easy way to support our truly independent journalism
By registering, you will also enjoy limited access to Premium articles, exclusive newsletters, commenting, and virtual events with our leading journalists
Already have an account? sign in
Register for free to continue reading
Registration is a free and easy way to support our truly independent journalism
By registering, you will also enjoy limited access to Premium articles, exclusive newsletters, commenting, and virtual events with our leading journalists
Already have an account? sign in
Join our new commenting forum
Join thought-provoking conversations, follow other Independent readers and see their replies