The Night Before, film review: Just as gloopy as any seasonal movie
(15) Jonathan Levine, 101 mins. Starring: Seth Rogen, Joseph Gordon-Levitt, Lizzy Caplan, Anthony Mackie, Jillian Bell, Kanye West, Michael Shannon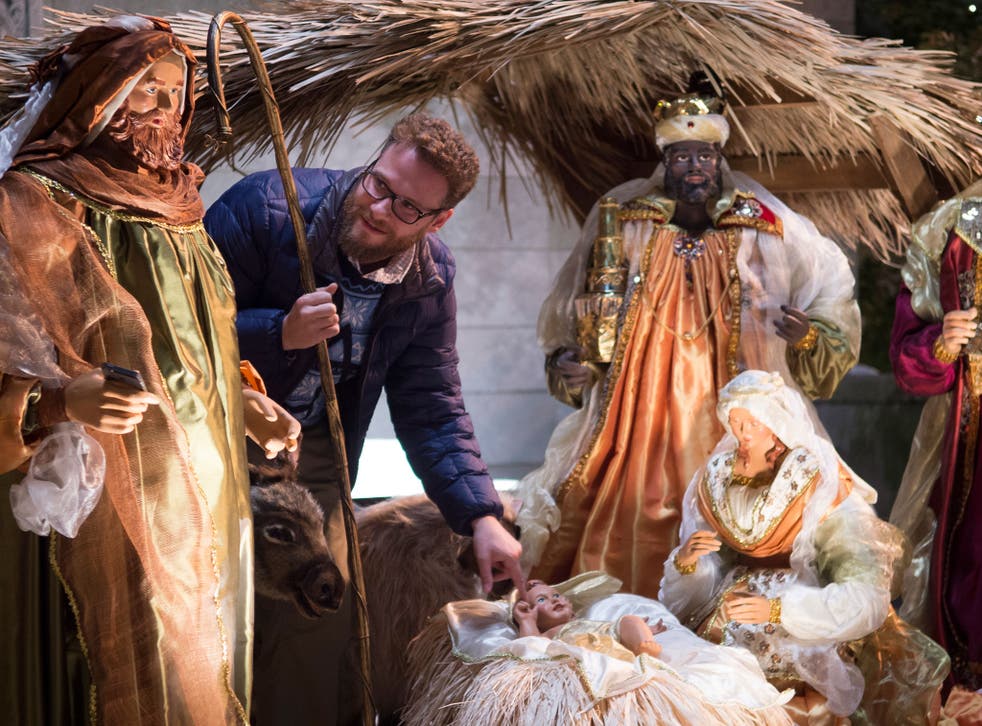 The Night Before pretends to be an anti-Christmas Christmas film but, for all the bad behaviour of its three male leads, ends up just as gloopy and manipulative as any of the other seasonal movies released this year.
Rogen, Gordon-Levitt and Mackie play best friends who meet every Christmas Eve for a night of debauchery. They're all on the cusp of middle age. Rogen is a lawyer with a heavily pregnant wife. (She gives him a free pass to behave as wildly as he wants for one last time and even provides him with a little box of drugs to enhance his evening.) Gordon-Levitt is the sensitive loner type, still grieving the death of his parents and the break-up of a relationship. Mackie is an American footballer whose career is beginning to take off in his thirties, partly because he pumps himself full of steroids. Their dream is to attend the hedonistic "Nutcracka" Ball.
The humour here is base and crude in the extreme. There are some funny moments (a hallucinating Rogen throwing up in church, Mackie's encounter with a nymphomaniac pickpocket), and several celebrity cameos (including Miley Cyrus). Generally, though, this is heavy-going. The self-conscious outrageousness can't conceal the mawkishness at its core. Michael Shannon steals the movie as a drug dealer who behaves like a cross between Jay Gatsby and the Ghost of Christmas Past.
Join our new commenting forum
Join thought-provoking conversations, follow other Independent readers and see their replies