The Silent Storm, film review: 'A storyline that utterly defies credibility'
 (15) Corinna McFarlane, 102 mins, starring: Damian Lewis, Andrea Riseborough, Ross Anderson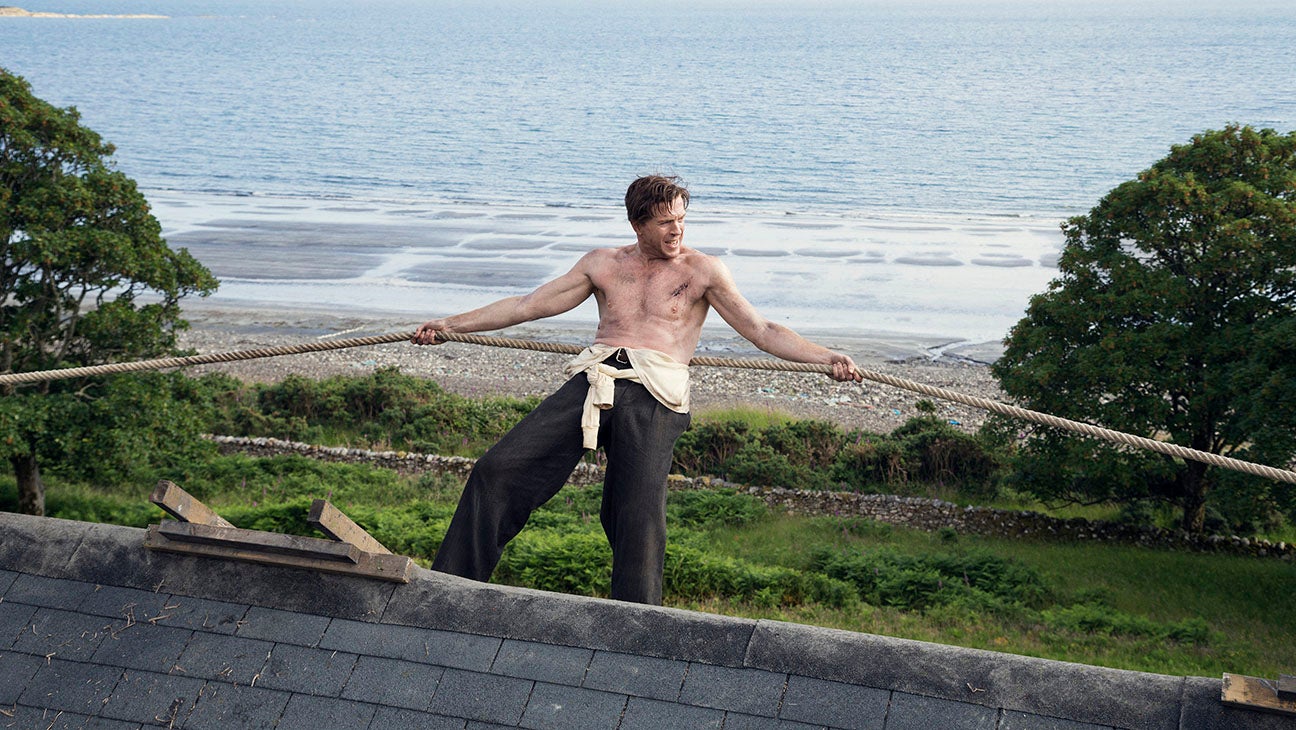 Silent Storm may be produced by Eon (the company behind the Bond movies) and co-star Damian Lewis, a contender to play 007, but it is a very long way removed from the world of international espionage.
This is a dour three-hander, set on a remote Scottish island in the 1940s. Lewis stars as Balor, the Presbyterian minister, and Andrea Riseborough is his long-suffering wife, Aislin. A handsome young man (Anderson) who has been in trouble on the mainland has been sent out to the island as part of his rehabilitation.
Lewis gives a strident and not altogether convincing performance as the minister. Sounding like John Laurie ("we're doomed!) in Dad's Army, he berates his wife and bullies the youngster, furious that he likes to read devilish poetry books in the bath.
At the same time, he's not averse to alcohol himself and has plenty of books of his own. He's also a lot more athletic than the average Minister of the Kirk too (as we see when he strips off his shirt.) His anger seems to stem from sexual repression and jealousy as much as from his religious scruples. Riseborough's accent is hard to place - she doesn't sound remotely Scottish - but she remains a striking and enigmatic screen presence.
McFarlane and her cinematographer Ed Rutherford throw in plenty of brooding shots of windswept Scottish landscapes. (When the Minister leave the island, the sun miraculously comes out.) The meditative, slow-moving approach is in the vein of Tarkovsky or old Theo Angelopoulos movies. The music adds to the sombre atmosphere. The hitch is a storyline that utterly defies credibility.
Join our commenting forum
Join thought-provoking conversations, follow other Independent readers and see their replies