The Walk 3D, film review: View to a thrill makes up for a few stumbles
(PG) Robert Zemeckis, 122 mins. Starring: Joseph Gordon- Levitt, Ben Kingsley, Ben Schwartz, Charlotte Le Bon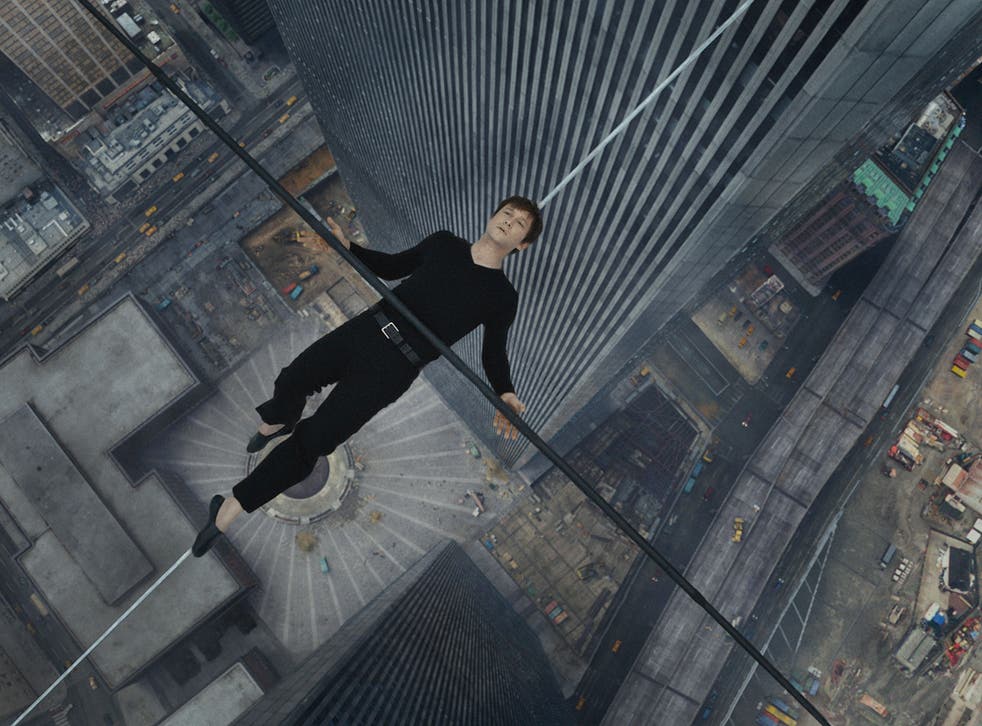 The director Robert Zemeckis is one of the true visionary figures of recent American cinema. Few other mainstream directors have used 3D and stop-motion photography with anything like the craft and guile that he has. The hitch with many of the films is that his storytelling doesn't always match his visual ingenuity. The Walk features some truly awe-inspiring moments but its narrative exposition is nowhere near as sure-footed as its main character Philippe Petit is on his tightrope.
The film tells essentially the same story as James Marsh's Oscar-winning feature documentary, Man on Wire. The walk of the title is Petit's celebrated, death-defying stroll between the Twin Towers in 1974 – a "grand coup" that was years in the planning.
Petit is engagingly played by Joseph Gordon-Levitt, speaking in French some of the time and in English with a very heavy French accent most of the time. He recounts events to the camera as if he is a cross between a ringmaster, a youthful Maurice Chevalier and a 1970s children's TV presenter of the Brian Cant era. Early on, the whimsical storytelling style and sudden switches between black and white and colour are on the irritating side. Zemeckis doesn't seem sure just how strong a Gallic flavour he wants his film to have – or how much French his characters should speak.
There are moments that seem as if they have been borrowed from some old Jacques Tati film. Charlotte le Bon is appealing in a stereotyped role as the gamine-like chanteuse who becomes the first of Petit's accomplices in his plot to place his wire across the world's highest skyscrapers. Ben Kingsley gives a cartoonishly enjoyable performance as Petit's mentor, the wily old circus acrobat Uncle Rudy. We see Petit performing early aerial stunts at Notre Dame Cathedral.
When the characters decamp to New York and plot their stunt, it is as if we are watching a light-hearted 1970s caper movie. It is only in the last half hour, when Petit first steps on the wire between the towers, that the film-making suddenly takes on a transcendent quality. The "walk" itself is shot in utterly breathtaking fashion. Blustering New York cops ("You're in violation of 100 city ordinances!") provide the comedy as Petit goes back and forth between the buildings. This last section would make a sublime mini-movie in its own right.
Inevitably, everything that has preceded it seems pale by comparison. Whatever else, Zemeckis offers true big-screen spectacle that makes full use of IMAX 3D and The Walk is a film that demands to be seen in cinemas.
Join our new commenting forum
Join thought-provoking conversations, follow other Independent readers and see their replies