Transformers: The Last Knight Review: Leaves you punch drunk and groggy
The holy grail for Bay is surely to keep on going with the Transformers movies until he finally comes up with one that makes a modicum of sense
Geoffrey Macnab
Wednesday 21 June 2017 10:47 Comments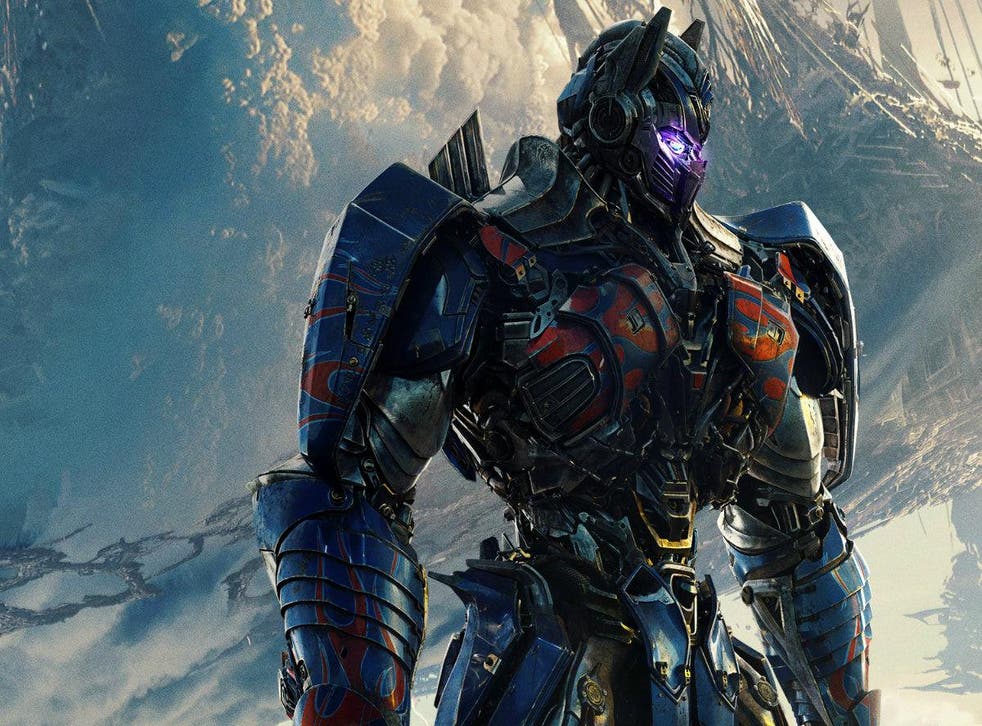 Dir. Michael Bay, 149 mins, starring: Mark Wahlberg, Laura Haddock, Anthony Hopkins, Josh Duhamel
Michael Bay is back with another mammoth budget to throw at the screen in the latest Transformers monstrosity. The Last Knight is actually a distinct improvement on its predecessor, Age Of Extinction, but it's still an experience which leaves you punch drunk and groggy as you try to work out what on earth it is all about.
The $260m (£205m) worth of crashing, clanging, endless fight scenes and car chases induce a feeling of extreme sensory overload. Then, there's the plot which whisks us from England in the "Dark Ages" to outer space and back again, and which even features a scene in Nazi Germany.
Working on the theory that it's always good to start with a battle, Bay opens the movie with King Arthur and his knights pitted against vastly superior forces in some soggy forest. They look bound to be slaughtered and their cause isn't helped by their wizard Merlin, who is far away from the battlefields and completely "sozzled".
Somehow, he has stumbled on an alien ship crashed on a mountain top. The "Transformer" lurking within entrusts him with a magic staff and allows him to use a giant metallic dragon. So far, so preposterous. For a few brief moments, as the dragon joins the fight, it seems as if we've stumbled into an episode of Game Of Thrones.
Arthur and the Knights of the Round Table have chivalrous Autobots fighting by their side. The robots see at Camelot what "humans can be".
Bay's attention deficit disorder as a director is too intense to allow him to tarry too long in a single location or time frame. That's why he very quickly whisks us 1600 years into the future, which takes us into the present day.
We catch our first glimpses of Mark Wahlberg's Cade Yaeger, still the same heroic blue collar everyman as in the previous film,looking as if he is on leave from a denim ad. He is rescuing kids one moment and treating the Autobots in the junkyard as if they're pet animals in the zoo the next.
Thanks to the generous tax credits provided to Hollywood by the Exchequer and to Britain's much vaunted technicians, almost every big budget US studio movie nowadays is shot in the UK. Almost all of them have British strands to their stories and British actors in prominent roles.
The Last Knight benefits from the British connection. Bay could be moonlighting for the tourist board. We get to see the white cliffs of Dover, the glittering spires of Oxford University, Northumbrian castles, Stonehenge and the usual London landmarks. The screenplay comes laced with some self-deprecating British humour. The two most likeable characters are also Brits.
Access unlimited streaming of movies and TV shows with Amazon Prime Video Sign up now for a 30-day free trial
Sign up
Anthony Hopkins is wonderfully unflappable as Sir Edmund Burton, a tweedy, upper-class academic who knows all about the Transformers and has his own Jeeves-like robot. He keeps his calm however absurd the lines the screenplay serves up or extreme the danger that Megatron and the Decepticons put him in. Burton is the first one to sense that the world is going to end. It's a wry performance that has enough gravitas to stop it from seeming as if he is playing tongue in cheek and waiting to pick up a hefty pay cheque at the end of shooting.
Laura Haddock co-stars as glamorous university history professor who drives a sports car, plays polo between lectures and is very sceptical about far-fetched stories involving knights of yore. She is single (as conveniently is Wahlberg's Cade.) Her mother's bridge-playing friends try very hard to set her up with some suitable man or woman.
The basic plot here is similar to that of the underwhelming recent Tom Cruise reboot of The Mummy. Instead of a sacred dagger, the main McGuffin here is a missing staff given to Merlin in ancient times by the Bots. This holds the key to power over both earth and the distant planet of Cybertron, ruled over by the hissing hologram-like Quintessa, the Transformers' answer to the Wicked Witch of the East.
Generally heroic in the previous movies, Optimus Prime (voiced by Peter Cullen but sounding more and more like Liam Neeson) has gone over to the dark side and is ready to destroy Earth to rescue his own planet.
No one could ever accuse Bay of skimping on the spectacle. That, though, is part of the problem. The action is more or less unceasing. The Autobots and Decepticons turn into sports cars and rocket planes. There are lots of slow-motion explosions.
As with the Fast And Furious movies, there is a certain pleasure to be had in the sheer abstract sound and fury of the filmmaking. Its random shifts in tone and location can be very disconcerting. At one of the most dangerous moments, aboard a submarine deep beneath the waves, Cade and Laura take a few moments off from trying to save the world to enjoy a candlelit dinner together. Bay isn't remotely embarrassed about whisking us from rural England to the dusty midwest.
Just as some of the robots are missing parts, some of the characters here behave as if the screenwriters haven't quite worked out how to finish off constructing them. There's a teenage girl who comes from nowhere and has almost as much talent for communicating with the Autobots as Cade himself. He clearly sees her as a surrogate for the daughter he has been forced to leave behind. It appears as if she will have a major role in the film but she is then sidelined until the final reel.
Far too much is going on – and far too little. This is a franchise that is put together in such random, haphazard fashion that it can probably go on forever. Just as the Autobots can change shape at will, the films have infinite possibilities for mutating and reinventing themselves.
The holy grail for Bay is surely to keep on going with the Transformers movies until he finally comes up with one that makes a modicum of sense.
Register for free to continue reading
Registration is a free and easy way to support our truly independent journalism
By registering, you will also enjoy limited access to Premium articles, exclusive newsletters, commenting, and virtual events with our leading journalists
Already have an account? sign in
Join our new commenting forum
Join thought-provoking conversations, follow other Independent readers and see their replies