Trash, movie review: Corrupt politicians, crooked cops and creeping sentimentality
(15) Stephen Daldry, 114 mins Starring: Rooney Mara, Stepan Nercessian, Rickson Tevez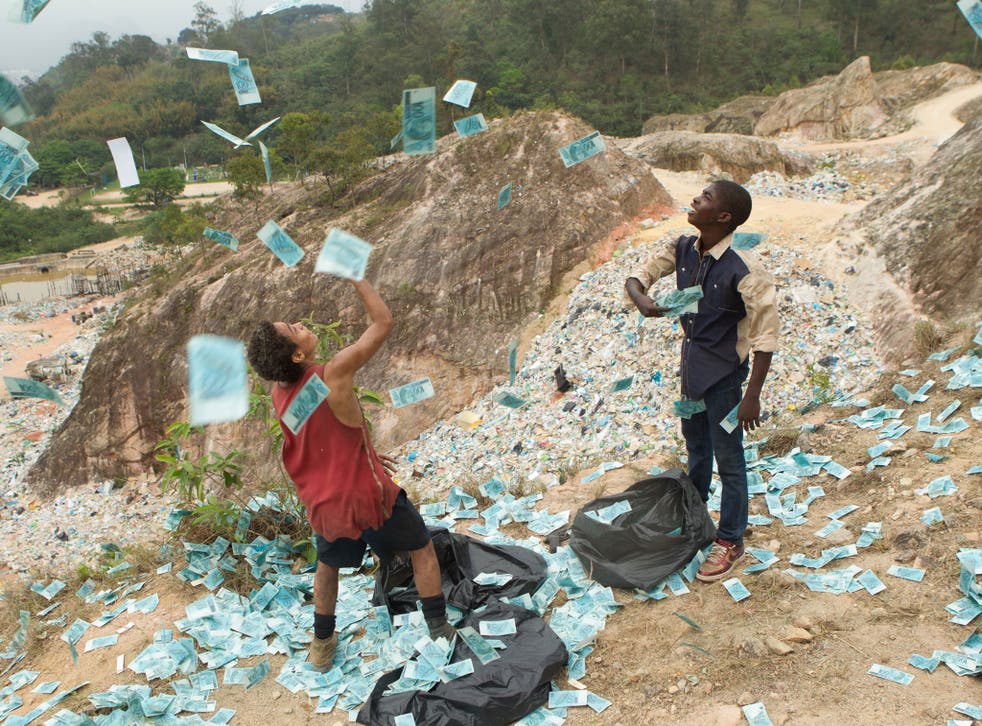 Trash is an honourable addition to the list of films about Brazilian street kids that stretches back to Héctor Babenco's Pixote and Walter Salles's Central Station. It is directed with tremendous energy by Stephen Daldry, who seems to be taking his tempo from Antônio Pinto's hard-driving, jazzy score.
Three teenage litter pickers Raphael (Rickson Tevez), Gardo (Eduardo Luis), and Rato (Gabriel Weinstein) are in possession of a wallet which draws them into a mystery involving corrupt politicians, crooked cops and an immense amount of stolen money.
The kids are warriors, rebellious and with a hint of Huck Finn about them. Martin Sheen is an American priest working in the favelas alongside his assistant Olivia (Rooney Mara). Daldry makes very inventive use of locations which range from the vast municipal rubbish heap to rooftops and maze-like streets.
Ultimately, Trash is undermined by its own creeping sentimentality. The screenplay, written by Richard Curtis and adapted from Andy Mulligan's novel, is ingeniously structured but just a little too tidy and contrived. The rawness of the early scenes gives way to what increasingly seems like a kids' wish-fulfilment fantasy.
Register for free to continue reading
Registration is a free and easy way to support our truly independent journalism
By registering, you will also enjoy limited access to Premium articles, exclusive newsletters, commenting, and virtual events with our leading journalists
Already have an account? sign in
Register for free to continue reading
Registration is a free and easy way to support our truly independent journalism
By registering, you will also enjoy limited access to Premium articles, exclusive newsletters, commenting, and virtual events with our leading journalists
Already have an account? sign in
Join our new commenting forum
Join thought-provoking conversations, follow other Independent readers and see their replies