United Passions, film review: Fifa reaches a new low with laughably awful film about its history
With Blatter its protagonist, United Passions is not only disingenuous, but pitifully dull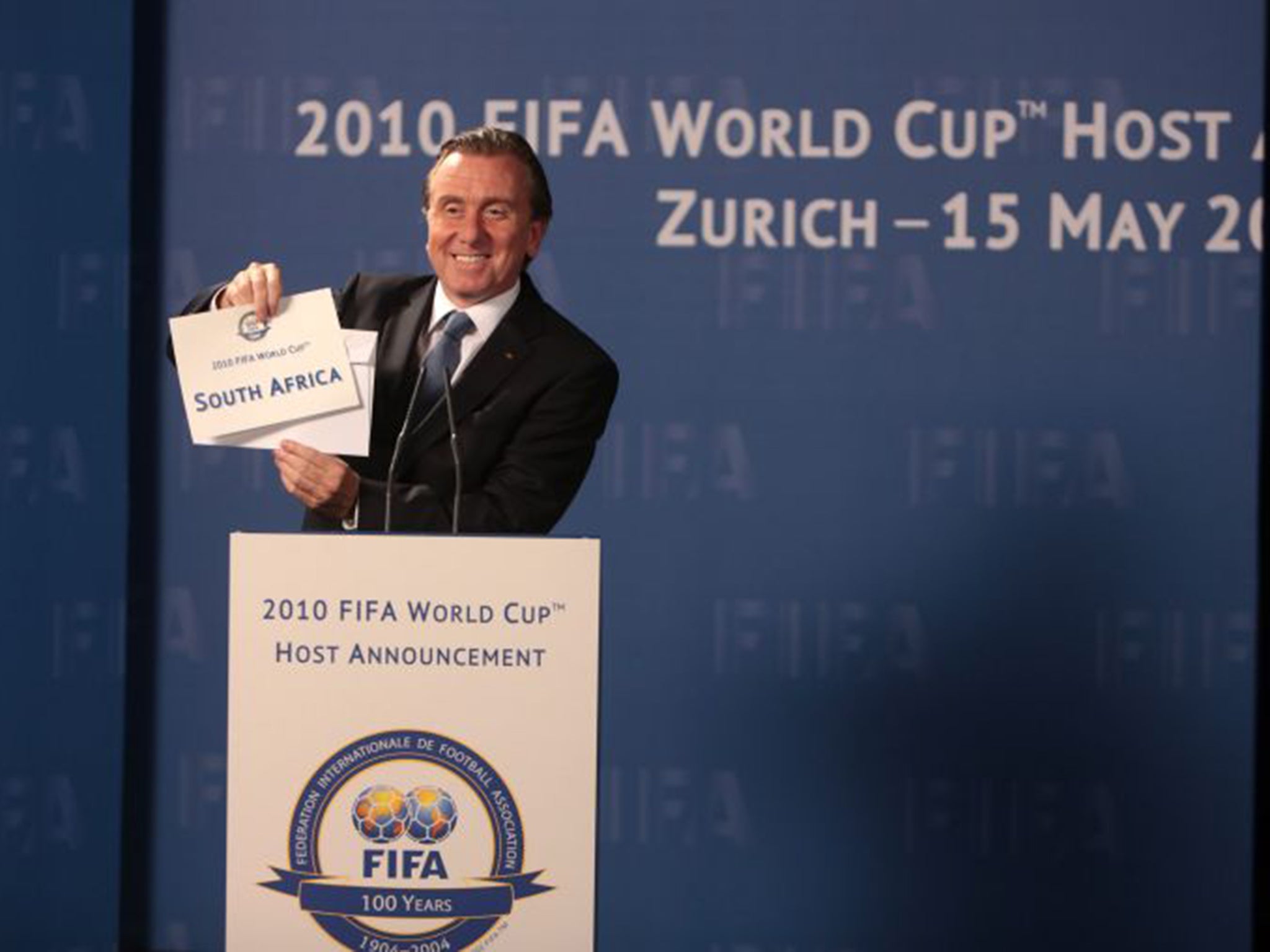 When Sepp Blatter first appears, played by Tim Roth, in United Passions, a new Fifa-commissioned movie history of the deeply troubled organisaton, another character describes him simply as "good at finding money". And perhaps it was Blatter himself who found sufficient cash behind the sofa cushions at Fifa's Zurich HQ to cover most of the $30m budget for this laughable, 110-minute hagiography, which has high production values, low motives and excellent comic timing – if only in its release date.
United Passions opened last year in Serbia, Hungary and Azerbaijan, and after its US release on 5 June it is now showing on precisely one cinema screen in Los Angeles. The box-office clerk claimed a handful of punters had attended a preview screening, but the only person there besides me was another reporter, who left before the film began. A shame, since I would like to have had company with whom to agree on its sheer awfulness.
The film's sole nod to narrative coherence is that it is structured chronologically, more or less beginning with the tenure of Fifa president Jules Rimet from 1921 to 1954, and ending with that of Blatter, who last week announced his resignation. Rimet is played by Gérard Depardieu, who moved to Russia for financial reasons – so he does at least have something in common with Fifa.
Thanks to its preposterous, sports administration-based melodrama, and dialogue as clumsy as a drunken goalkeeper, the film's first act is bad enough to be worthy of a drinking game, or to attract an ironic cult following several years hence. But by the final third, with Blatter its protagonist, United Passions is not only disingenuous, but pitifully dull.
During a series of resolutely non-scintillating scenes including a marketing seminar and a sponsorship negotiation, Blatter is portrayed as the noble protector of a flawed institution. At one point, he warns his Fifa colleagues: "The slightest breach of ethics will be severely punished." The film-makers at least had the good grace to include a title card informing audiences that United Passions is "a work of dramatic fiction".
If Blatter is its hero, the film's villains are the bigoted English. In a scene set in 1904, an FA official complains about "blasted frogs". In 1929, another muses poshly: "Negroes, playing football? Why not women while we're at it?" Even as late as the 1970s, a dastardly Englishman suggests Africans can't be trusted.
The film ends with Blatter, once again re-elected as Fifa President, unveiling South Africa as hosts of the 2010 World Cup – a decision now sadly tainted by corruption claims. All that cash flowing into Fifa's coffers, and they spent it on this tripe?
Join our commenting forum
Join thought-provoking conversations, follow other Independent readers and see their replies