Welcome To New York, film review: Gérard Depardieu's carnal appetites can't be curbed
(18) Abel Ferrara, 125 mins Starring: Gérard Depardieu, Jacqueline Bisset
Geoffrey Macnab
Thursday 07 August 2014 23:45 Comments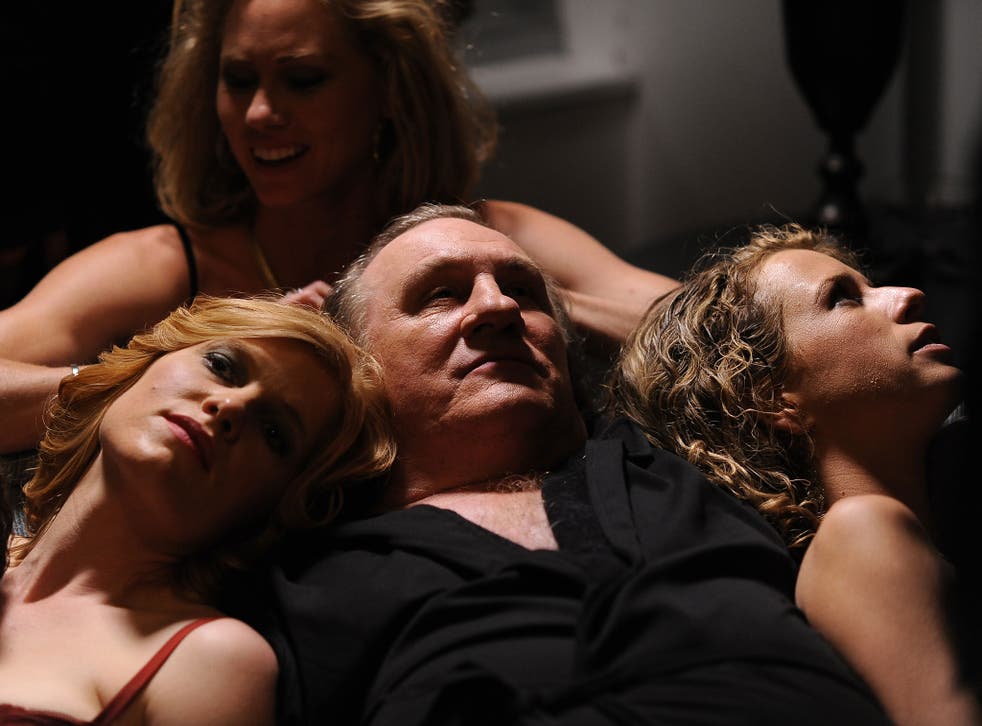 Released in the UK as it was in France on Video on Demand as well as in cinemas, Welcome to New York is an intriguing hybrid – a political thriller about the downfall of a leading European banker called Devereaux (clearly inspired by the disgraced French financier Dominique Strauss-Kahn) that is made as if it is a 1970s exploitation pic.
Early on, Gérard Depardieu plays the financier as a slightly more priapic version of his Obelix in the Asterix films. Instead of superhuman strength, he has a prodigious sexual desire, as if he was dipped as a baby in a vat of liquidised Viagra. His carnal appetites simply can't be curbed.
Abel Ferrara's roving camera follows him fly-on-the-wall style as he grunts his way through encounters with multiple partners. In New York, he has the fateful, abusive encounter with the maid that lands him in jail. Back in Paris, his fragrant, very wealthy wife, Simone (Jacqueline Bisset), moves into action to try to secure him bail.
The scenes of Devereaux's arrest and imprisonment are filmed in a deadpan, matter-of-fact style that makes them seem all the more grim. One moment Devereaux is sitting in First Class in a plane due to take him home to France. The next, he is lured back into the airport, ostensibly to collect the Blackberry he left in the hotel room, and his life is falling apart.
Ferrara isn't much interested in the maid's tale. Nor does the screenplay pay much attention to political conspiracy theories. Its main focus is Depardieu himself. Early on, the financier is so boorish that it is impossible to feel any sympathy for him whatsoever. In one flashback scene, we see him brutally trying to seduce a young female journalist – the daughter of one of his close friends.
Depardieu doesn't try to ingratiate himself. He shows no charm. We have to take his intellectual brilliance on trust. Nonetheless, his performance is utterly fearless. Against the odds, Depardieu is able to give a humanity to his character. "No redemption for me," he mutters as he embraces his own destruction.
Register for free to continue reading
Registration is a free and easy way to support our truly independent journalism
By registering, you will also enjoy limited access to Premium articles, exclusive newsletters, commenting, and virtual events with our leading journalists
Already have an account? sign in
Join our new commenting forum
Join thought-provoking conversations, follow other Independent readers and see their replies