Wes Anderson's The Grand Budapest Hotel debuts at Berlin Film Festival - review
A whimsical thriller sees Wes at his best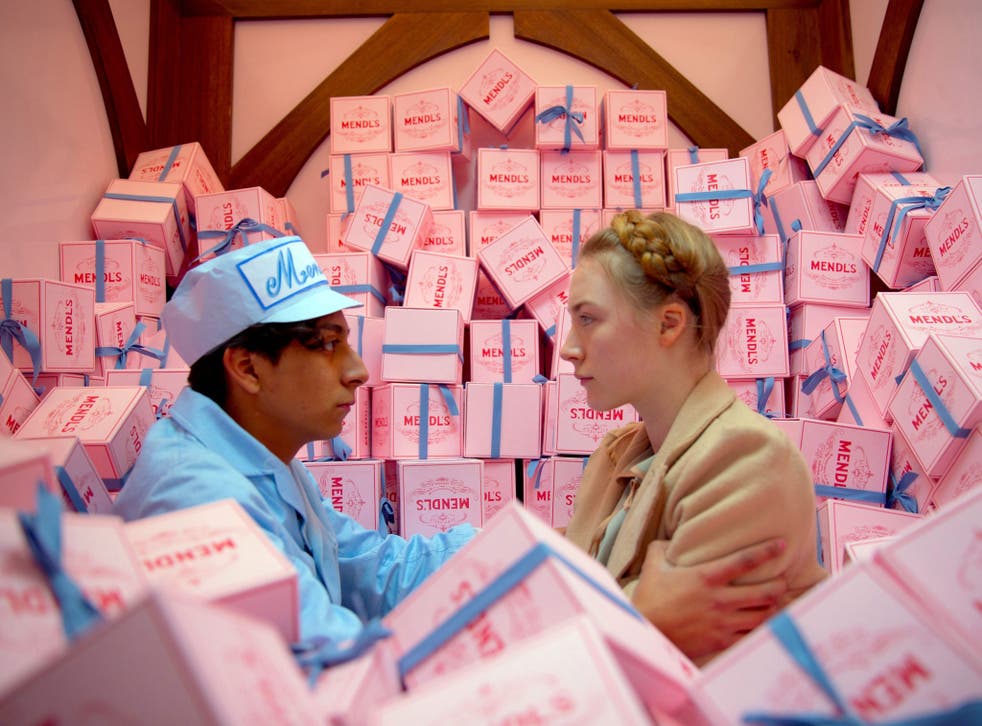 The Grand Budapest Hotel, which had its world premiere opening the Berlin Film Festival tonight, might just be the most Wes Anderson-y film yet made by Wes Anderson, the eclectic director and writer of quirky hits such as The Royal Tenenbaums and Moonrise Kingdom.
Set in the made-up pre-war Republic of Zubrowka, where familiar but fictional fascists are spoiling for a fight, it is in a world all of its own, steeped in nostalgia for a bygone era and stuffed with the tell-tale signs of its divisive director. Temporal shifts, jarred pacing, surreal colours and a hand-drawn aesthetic: they are all here, unapologetically distinctive, as is one of the most star-studded ensembles in Hollywood history: Ralph Fiennes, Jude Law, Edward Norton, Tilda Swinton, Willem Dafoe, Adrien Brody... even the minor roles are dominated by major names. Anderson famously has his disciples such as Bill Murray and Owen Wilson (both of whom pop up briefly) but here he has outdone himself. The marketing department must be thrilled.
And yet, despite the abundance of stylistic affectations, this merry little crime caper about the adventures of a fastidious but kindly concierge (Ralph Fiennes) and his lobby boy protégé Zero (Tony Revolori), might well be the director's greatest crowd-pleaser yet. It is warm, very funny and, despite the numerous narrators and time periods (demarcated by different aspect ratios, naturally), it is unexpectedly focused, packaged neatly into the form of a well-dressed murder mystery, and propelled by a sort of kinetic energy towards its inevitable conclusion. There is murder, a chase scene (on delightfully old-fashioned skis and a sledge) and a love affair. This is a thriller masquerading as whimsy - and it works.
Fiennes gives a glorious performance as Monsieur Gustave H., the vain but endearingly vulnerable concierge adored by elderly guests of the hotel, with whom he regularly goes to bed ("85? I've had older."). He is irreproachably well-mannered and generous, devoted to maintaining the hotel's high standards (even when incarcerated) and intent on making a success of the awkward Zero. When one of his paramours, a bewigged and wrinkled Swinton, dies under mysterious circumstances and leaves him a priceless painting, he attracts the wrath of her greedy son Dmitri (Brody) and his knuckleduster-clad muscleman (Dafoe), and so begins an old-fashioned murder mystery, complete with the snappy frame rate of a silent era slapstick and Buster-Keaton-style convict jumpsuits. The completeness of this imaginary world is marked by the nonchalance with which minute details are included. Klimts lie discarded, barely noticeable in the background of the frame; coffee tables are strewn with the local rag, the Trans-Alpine Yodel.
Sure, the film is a little light on characterisation: quite why and when Zero and Agatha (Saoirse Ronan) fall in love is never fully explained, for example. But this is more a story about story-telling itself than about individuals, about the memories that remain when the building crumbles, and like M. Gustave, it is, though undeniably narcissistic, on the whole immensely charming.
Register for free to continue reading
Registration is a free and easy way to support our truly independent journalism
By registering, you will also enjoy limited access to Premium articles, exclusive newsletters, commenting, and virtual events with our leading journalists
Already have an account? sign in
Register for free to continue reading
Registration is a free and easy way to support our truly independent journalism
By registering, you will also enjoy limited access to Premium articles, exclusive newsletters, commenting, and virtual events with our leading journalists
Already have an account? sign in
Join our new commenting forum
Join thought-provoking conversations, follow other Independent readers and see their replies